How's it going my gumdrops? Most people don't know that MTV turned 36 on Tuesday. Yes MTV was launched on August 1, 1981. Wow! Like the old adage, "how the mighty have fallen." MTV is obviously in a rut and has been, since 2004.
The programming is so awful, that the network is reviving their afternoon countdown, Total Request Live a.k.a. TRL.
MTV Bringing Back "Total Request Live"

Of all the shows to bring back, TRL should've been the last. Don't get me wrong, Total Request Live was alright between 1998 to 2002. TRL became outrageous the moment MTV allowed Pop-Punk bands like Good Charlette to be number 1 on the countdown.

If anything, MTV needs to clean house with the current administration and restore the network to what it was before the late 1990's. MTV did not start going downhill, until 20 years ago. It reached its all time low either this year, or last year.
Watching the 2016 MTV VMA's left me with a disgusting taste in my mouth. Never have I ever watched such a racially divisive awards show saturated with poilitical propaganda, until 2016. The 2014 and 2015 VMA's weren't exactly stellar either.
Although, 2014 and 2015 had more performers, awards show hosts, and the winners of the Vanguard Award did NOT perform 4 times within the same night, unlike last year's VMA's. Even the Pre-Show was pathetic.
When MTV normally broadcasts the VMA Pre-Show, the crowd is somewhat lively and the celebrities act like they care to be there for the ceremony. Last year, the energy was dead.
The casts of Guy Code and Girl Code desperately tried to hype up the VMA's but failed miserably. Almost no one went. THAT'S how horrible the 2016 MTV VMA's were, last year. 
As a long-time viewer, I was highly disgusted with the fact, that MTV's need to be politically and racially divisive takes precedence over entertaining we the viewers. This was along with the fact, that there were NO tributes performed at last year's MTV VMA's.
Considering the fact that Lemmy Kilmister, David Bowie, Vanity, Prince and Stone Temple Pilots/Velvet Revolver's Scott Weiland died, MTV should've planned tributes for ALL of them. Holding tributes was tradition. Over these last several years, MTV broke that tradition. Not only did the network break their own tradition, but also Beyonce.
Last year, Beyonce was supposed to do a Prince tribute at the MTV VMA's. Instead, she wasted our time by demonizing police officers with her performance and made criminals from national news into martyrs.
Beyonce acted like stereotypical ghetto trash with her SJW bullshit at last year's MTV VMA's. 
This year, Katy Perry will be hosting the MTV VMA's. God help us all! Not too long ago, the pretentious blowhard said the VMA's were fake and rigged. As if we didn't already know that? Usually, Katy has a snide remark about being snubbed for a Moonman.
Speaking of MTV's Moonman trophy, it is no longer called a Moonman. Because MTV continues to be politically oppressive, the trophy is now called a "Moon Person."
The network wants to be "genderless" and went as far as removing the categories, Best Male and Female Video.
In addition to renaming the trophy as "Moon Person" and removing gender based categories, MTV continues to oppress viewers with the new category, Best Fight Against The System.
Seriously MTV? Keep burning those bridges with your viewers, until there are no more. Something tells me that more viewers WILL be boycotting this year's VMA's. I plan on doing the same as well, after the last 2 years of politically oppressive and racially divisive VMA's.
Since today's blog is about MTV, I thought I would start from the very beginning of MTV's launch. Here are the first 2 music videos that aired on the network by The Buggles and Pat Benatar for today's Song Saturday.
1) The Buggles "Video Killed The Radio Star" The Age Of Plastic (1979); (1981)
2) Pat Benatar "You Better Run" Crimes Of Passion (1980); Roadie Soundtrack (1980)
Thank you my gumdrops! Don't forget to like, subscribe, share + 1 on Google Plus, and leave your feedback in the comments section below!

How's it going my gumdrops? I have some exciting news, in regards to Adult Swim's Toonami block. Yes, I know today's NOT Cartoon Sunday. In fact, I am sharing this news for all those, who watch the block.
There appears to be a schedule change as of TONIGHT. JoJo's Bizarre Adventure: Stardust Crusaders and Tokyo Ghoul have been moved up.
Toonami Regains Half Hour of Programming
It would be nice if Naruto Shippuden was airing at the start of the Toonami block, but I can live with its new timeslot. I believe that The Toonami Team actually took what I said earlier this month into consideration on facebook.
On the official facebook page for Toonami, I told them that in order for more viewers to have a better chance of watching JoJo's Bizarre Adventure: Stardust Crusaders and Tokyo Ghoul, both shows should be airing at earlier times. Then, both of their viewer ratings would be higher.
We all know how NEUROTIC Toonami fans can be over cartoon ratings, that are already RIGGED.

Regardless, I am so excited to see Stardust Crusaders! Hopefully, Toonami plays The Bangles' "Walk Like An Egyptian." It is the ending theme song for Stardust Crusaders, after all. On April 29th, I published a Song Saturday blog, featuring the band's music video.

Song Saturday: The Bangles' Walk Like An Egyptian (2017)

TALK ABOUT THE SO-CALLED FEELS!!!

Over 3 decades later, I still have The Bangles' album, Different Light on vinyl. My mother bought their 2nd album for me, when I was a preschooler. What can I say? Cartoons and music videos were a major part of my childhood, during the 1980's.
Now that I think about it, not too much has changed as an adult. I suppose some can say, that "old habits die hard." Meanwhile, the ending theme song for JoJo's Bizarre Adventure: Phantom Blood and Battle Tendency was a song I never heard in all my life. That was until last year.
When I heard Yes' "Roundabout" as the ending theme song for Phantom Blood AND Battle Tendency, it reminded me of the 1970's band, Earth, Wind & Fire. Because Yes was a Progressive Rock band from the '70s, Jazz, Funk, Latin, and Disco can be heard in their song, "Roundabout."
This song from their 4th album, Fragile released in 1971. That was 11 years before I was born. Considering that I listen to some songs, which happen to be YEARS before my time, it is surprising that I have never heard "Roundabout" on radio stations.

Yes released their song, "Owner Of A Lonely Heart" 1 year after I was born. I have known about that song for the last 3 decades and still love it until this very day.
Speaking of "Owner Of A Lonely Heart," a quick sample of the song was featured in an episode of Battle Tendency. The song quickly played, when Joseph Joestar was in the middle of doing his Hamon training with Lisa-Lisa and Caesar Zeppeli, last season.
Since today's Song Saturday blog is mostly about the JoJo's Bizarre Adventure franchise, here is its original ending theme song by Yes.

Yes "Roundabout" Fragile (1971) JoJo's Bizarre Adventure: Phantom Blood & Battle Tendency Ending Theme Song (2012)
Thank you my gumdrops! Don't forget to like, subscribe, share, +1 on Google Plus, and leave your feedback in the comments section below!

How's it going my gumdrops? On Thursday afternoon, I published a blog asking if you would like for me to publish more Q&A blogs. In case you missed that blog, click on this LINK.
While working on Thursday's blog, I clenched my chest in shock after reading the headline about Chester Bennington of both Linkin Park and Stone Temple Pilots.

TMZ: Linkin Park Singer Commits Suicide By Hanging
Supposedly, Chester hung himself on what would have been Chris Cornell's (Chester's close friend) 53rd birthday had he also NOT supposedly hung himself, 2 months ago.
Song Saturday: Chris Cornell Tribute Block (2017)
You may be wondering why I keep saying the word, "supposedly." Call me a conspiracy theorist, but both of their deaths were extremely sudden.
Chester Bennington and Chris Cornell's suicides remind me of Michael Hutchence's death from 20 years ago. In case you're unfamiliar with Michael Hutchence, he was the lead singer of the Australian Rock band, INXS.
In April 1997, the band released their final 10th album with Hutchence, Elegantly Wasted. It was named after their song, "Elegantly Wasted." INXS had lots of tours scheduled to celebrate their 20th anniversary that year.
By November 22, 1997 INXS's homecoming tour was canceled after Michael Hutchence was found dead hanging outside his hotel window in Sydney, Australia. Reports claim that Michael hung himself.
On January 19, 2016, Soundgarden announced that they were working on their next studio album. Apparently, they had been working on their music for the last several years and were touring.

After Soundgarden performed on May 17, 2017 at The Fox Theatre, which is located in Downtown Detroit, MI, Chris Cornell was found dead by his bodyguard on May 18th around 12:15 am. According to the reports, Cornell's body was lying on the bathroom floor of his hotel room at the MGM Grand Hotel.
***An exercise band was wrapped around Chris Cornell's neck and blood was in his mouth.
By the Detroit Police reviewing a hotel surveillance video, they ruled out a homicide. Supposedly, there was no evidence showing anyone entering or exiting Cornell's hotel suite, after the frontman's bodyguard left around 11:35 pm.
By June 2, 2017 the coroner confirmed that Chris Cornell committed suicide.
Chester Bennington was not only a close friend of Chris Cornell's, but also the Godfather of Cornell's son, Christopher.
In an interview with Radio.com, Linkin Park's Mike Shinoda claimed that Chester was really aggrieved, as they performed "One More Light."
Radio.com: Linkin Park's Mike Shinoda Claims Chester Bennington Was Hit Hard By Chris Cornell's Suicide (2017)
This interview with Linkin Park's Mike Shinoda was taped on May 19, 2017. This was the day after Soundgarden's Chris Cornell died of suicide. I'm still not believing this story. Chris' death sounds very suspicious; It sounds more like he was murdered.
Considering that Soundgarden was last seen in Detroit, MI, it would NOT surprise me if Cornell was murdered. Detroit is notorious for having a criminal element. I know this because I have relatives, who unfortunately live there.
As for Chester Bennington, he grew up troubled. At 7 years old, he was sexually abused by an older male friend and was scared to ask for help. He did not want everyone thinking he was gay or a liar.
The abuse did not stop, until he was 13 years old. Here's the real kicker, Chester Bennington's father was a police detective, who worked with sexual abuse cases. Meanwhile, Chester's mother was a nurse. By the time he was 11, his parents got divorced and Chester's father gained custody of him.
During the time of their divorce, Chester Bennington began using marijuana, alcohol, opium, cocaine, methamphetamine, and LSD. After turning 17, he moved in with his mother. When she discovered that he was using drugs, she banned him from leaving the house. By 2011, Chester Bennington supposedly quit using drugs.
In addition to Chester Bennington's dilemmas, he and his wife were harassed by the cyberstalker, Devon Townsend. The cyberstalking went on for almost a year.
Luckily, Townsend was found guilty of tampering with the couple's e-mails, sending threatening messages, and was later sentenced to 2 years in prison. Learning about Bennington's cyberstalker makes me even more suspicious than before.
What if Chester's cyberstalker, Devon Townsend murdered him on Thursday and made his death appear as a "suicide"?
You may assume that I am some crazy fan with conspiracy theories. Given the fact, that people were always attacking Chester, anything is possible. Regardless if Chris Cornell and Chester Bennington's deaths were murders or suicide, the news about both frontmen dying was and still is tragic.
Excluding the critics, trolls, AND haters, both frontmen are worldwide losses. Chester Bennington and Chris Cornell greatly touched the lives of many families, friends, fans, and celebrities. If you don't believe me, here are 2 videos from these people.
1) Death Of Chester Bennington: Celebrities Reaction [Dwayne Johnson, Mike Shinoda, and Others] (2017)
2) Loudwire: Rock World Reacts To Chester Bennington's Death (2017)
After publishing Thursday's blog about my Q&A, Jesse posted in the comments section:
"The lead singer of Linkin Park has been found dead. What are your thoughts of him and his band?"
Depending on my chaotic schedule, I plan on answering Jesse's question. Anyway, here are my favorite Linkin Park music videos for today's Song Saturday.

1) Linkin Park "One Step Closer" Hybrid Theory (2000)
2) Linkin Park "Papercut" Hybrid Theory (2000)
3) Linkin Park "Points Of Authority" Hybrid Theory (2000)
4) Linkin Park "In The End" Hybrid Theory (2000)
5) Linkin Park "Bleed It Out" Minutes To Midnight (2007)
[BONUS]
1) Linkin Park [Chris Cornell Tribute] "One More Light" One More Light (2017)
2) Jonathan Davis [Featuring Chester Bennington] "System" Queen Of The Damned Soundtrack (2002)
Thank you my gumdrops! Don't forget to like, subscribe, share, +1 on Google Plus, and leave your feedback in the comments section below!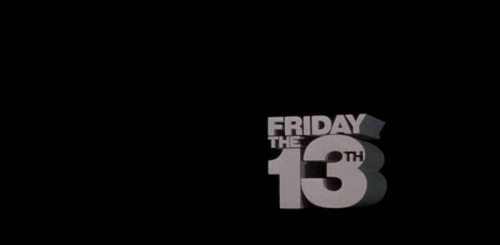 How's it going my gumdrops? We just came short of it being Friday the 13th. Yesterday was Friday the 14th. Gotta love it.
Even though we missed out on such an ominous day this month, *knocking on wood* it doesn't mean we can't enjoy Harry Manfredini's "Overlay Of Evil." If you watched the 1980 Slasher Horror film, Friday The 13th, you already know, that "Overlay Of Evil" was its theme song.
Earlier this week, I listened to the Friday The 13th Soundtrack. Every song on the soundtrack (or should I say "score"?) sounded like the movie's theme song. There were some minor changes in each composition.
However, each song had portions of "Overlay Of Evil" in it. Manfredini saying, "ki ki ki, ma ma ma" echoed throughout Friday The 13th's score.
It's fascinating that most people mistake the sounds Manfredini made in the score for this Slasher Horror film. "Ki ki ki, ma ma ma" is commonly mistaken for "cha cha cha, ha ha ha."
According to the composer, "ki ki ki, ma ma ma" was a sound he created from the reel, when Mrs. Voorhees recites "Kill her, mommy!" "Ki" was derived from the word, "kill" and "ma" was derived from "mommy."
These 2-worded sounds were spoken "harshly, distinctly and rhythmically into a microphone." Then, they were run through an echo reverberation machine.
The original score for Friday The 13th was recorded in a friend of Harry Manfredini's basement.
In addition to the iconic "ki ki ki, ma ma ma" sounds made by Manfredini, he also sampled pieces of John Williams' score from the Killer Shark Thriller, Jaws.
Before I forget, Harry Manfredini's "ki ki ki, ma ma ma" sounds were inspired by a piece of Krzysztof Penderecki's work, which was very similar to his own.
Are you interested in learning more trivia about this Slasher Horror film?

The romantic Supernatural Shojo Comedy Anime, Fruits Basket, which centers around characters that transform into animals from the Chinese zodiac, made a reference to Jason in 2001.
In 2001, the creator of Fruits Basket titled episode 16, "If We've Three Then We Don't Need To Fear Jason." In episode 16, Shigure Sohma (representing the dog in Chinese Astrology) emotionally blackmailed his cousins Yuki (rat), Kyo (cat), and protagonist, Tohru Honda, into vacationing at The Sohma Family Lake House for the summer.
Shigure Sohma succeeded in scaring Kyo with the fictitious, "Jason The Bear." "Jason The Bear" was supposedly a bear down by the lake. His name was in reference to the character, Jason Vorhees from Friday The 13th.
Speaking of the Friday The 13th character, Jason Vorhees has been played by at least several actors. Ari Lehman was the original actor for the character. Not only was Ari the original Jason Vorhees, he also formed a Horror-Punk band called First Jason.
During October 2014, I published a blog featuring an interview Ari Lehman did with the founder of Horror-Punks and host of The Horror Of It All, Marquis DeBlood. If you are interested in watching this interiew, click on the following link.

Ari Lehman: The Original Jason Vorhees (2014)
Is that enough trivia for you? I really hope so. You should be all set, for now. In the meantime, here is Friday The 13th's theme song, "Overlay Of Evil" for today's Song Saturday.
Harry Manfredini "Overlay Of Evil" [Theme Song] Friday The 13th Soundtrack (1980)
Thank you my gumdrops! Don't forget to like, subscribe, share, +1 on Google Plus, and leave your feedback in the comments section below!

How's it going my gumdrops? If you are subscribed to the website iHorror, you probably know about the latest movies in the works.
iHorror sent an e-mail notification about the latest sequels, prequels, and reboots for A Nightmare On Elm Street, Child's Play, The Texas Chainsaw Massacre, and a few other franchises.
Are these sequels, prequels, and reboots necessary? HELL no.
All these sequels, prequels, and reboots are the main reason for my indifference as someone, who use to enjoy going to movie theaters. I have not stepped foot into a theater since 2005. Yes, you read that right.
It has been 12 YEARS, since I last went to the theaters.
During 2004, entertainment in general became politically divisive and oppressive. The incessant sequels, prequels, reboots, and remakes made the problems we have worse with today's TV shows, films, and entertainment in general.
And Hollywood wonders why it can BARELY turn a profit off today's entertainment?
Today's screenwriters and filmmakers have no originality anymore and want to keep recycling films, which do NOT need sequels, prequels, remakes, and reboots.
A few years or so ago, I channel surfed, scrolled down my TV Guide, and stumbled upon A Nightmare On Elm Street. I assumed it was another sequel to this Slasher Horror franchise. Instead, it was a 2010 remake of the original movie from 1984.
The remake also had someone else playing the role, that Robert Englund originated. The remake was garbage. Why do Hollywood screenwriters and filmmakers feel the need to beat horses to death and keep beating them, after they've been killed?
Throughout this last decade, I have watched a number of Horror documentaries. A History Of Horror is only 1 example.
Halloween's John Carpenter (the original filmmaker/music composer) if memory serves me right, said that even though the original movie wrapped up everything in the plot, Hollywood keeps wanting more sequels because they keep the franchises active and sequels generate more money.
This is very true. Some movies do NOT need sequels. Hollywood loves to beat a dead horse. Meahwhile, you can sense that some movies with cliffhanger endings DO need sequels.
Speaking of Carpenter, an article was published last year, on Entertainment Weekly. He accused Rob Zombie (the former Horror Groove Metal vocalist of White Zombie) of lying on him. Carpenter even went as far as calling Rob "a piece of shit."
John Carpenter Slams Rob Zombie's Halloween Remake

I never bothered watching any of Rob Zombie's Horror films, after painfully trying to watch The Haunted World Of El Superbeasto. Zombie may be skilled at illustrating Horror Animation and Art, but his movie scripts were and still are contrived piles of shit.
As much as I use to LOVE Rob during my youth, I grew up and realized the man is nothing more than a pretentious tryhard, sell out, and a HIPSTER. I am sure Sean Yseult probably wonders what she saw in Rob Zombie as the former frontman and founder of their band, White Zombie as well as a boyfriend.

Since we're already on the topics of Horror movies and sequels, you're gonna love this next sequel, which is currently in production. After nearly 2 decades of talking about a sequel, Deep Blue Sea is being made for a channel with THE WORST TV shows and movies. That being Syfy, formerly known as The Sci Fi Channel.
Deep Blue Sea 2 Is Actually Being Filmed Right Now!

Seriously?! Not that most sequels, prequels, and reboots excite me or anything, but I am REALLY disappointed with the fact, that Deep Blue Sea is being made to air on a network, that airs the most preposterous and contrived Science Fiction TV shows and movies.
Deep Blue Sea is another example of a movie, that does NOT need a sequel. The sequel is obviously being made to capitalize off the latest Killer Shark flicks and pandering to those fans, who want to see a movie as stupid as Sharknado.
The Sci Fi Horror film, Deep Blue Sea released July 28, 1999 (when I was still in high school). If a sequel wasn't made during the early 2000's, it didn't need a sequel now. I can only imagine how ridiculous Deep Blue Sea 2 will be on Syfy.
If Deep Blue Sea 2 was more like the Killer Shark Thriller, Jaws, I would probably consider watching it. NO ONE from the original Deep Blue Sea (Michael Rapaport, Jacqueline McKenzie, Samuel L. Jackson, LL Cool J, etc.) will be in this sequel!
Knowing that Syfy is currently shooting Deep Blue Sea 2 in South Africa without its original cast, and that they want the film to be more Sharknado-esque, I will pass.
Considering that today's blog is mostly about Horror, Sci Fi Horror, Thrillers, sequels, prequels, remakes, reboots, and killer sharks, it is ONLY fitting to have suspenseful music dealing wiith killer sharks. With that being said, here is Trevor Rabin's score, "Armageddon," from the original Deep Blue Sea Soundtrack.

Trevor Rabin "Armageddon" Deep Blue Sea Soundtrack (1999)
Thank you my gumdrops! Don't forget to like, subscribe, share, +1 on Google Plus, and leave your feedback in the comments section below!

How's it going my gumdrops? Chances are the viewership for this weekend's blogs will be low due to people traveling and celebrating Independence Day, even though the official holiday is not until Tuesday.
Throughout the last 2 weeks or so, the media has been hyping up this so-called 4th of July Weekend. I can understand WHY businesses are heavily advertising this holiday. There are currently sales for Independence Day.
At the same time, it's preposterous for networks like Adult Swim to preempt regularly scheduled programming on the weekend for a holiday, that is NOT until the middle of the week.
Independence Day is NOT until Tuesday.
Then again, what am I talking about? Adult Swim is run by trolls that need to lay off the drugs. They think they are smarter than everyone else and that everything they do is slapstick humor.
Most of their programming is low IQ'ed bullshit. Some of us have to wait until the weekend to watch shows, that actually are entertaining on the network.

Had Independence Day fallen on a Monday or possibly on the weekend this year, it would've been understandable to preempt shows. Since it didn't, what's the point?
I am NOT by any means saying, that we should ignore celebrating what will soon be 241 years of the adoption of the Declaration of Independence on July 4th.
If anything, I feel it's pointless to not air regularly scheduled programming on the weekend as if the holiday is on the weekend. Also, the network is not celebrating Independence Day with a patriotic show.
Therefore, Adult Swim's so-called holiday special, which is an Attack On Titan Marathon defeats the purpose.
Since we are on the topic of Adult Swim, I planned to publish a new Song Saturday blog about the J-Pop Rock band, Ikimono-gakari. Then, I noticed that I had already published a blog last year.
Anytime you have published so many blogs, that you forgot what you already published, it only shows that you have A LOT of blogs.
As I was saying, I already forgot that I published a Song Saturday blog last July featuring Ikimono-gakari's song, "Hanabi." Hanabi means fireworks in Japanese.
This is the 2nd year in a row, that I have struggled to find not only the ending theme credits to the Supernatural Shonen Jump Action Anime, Bleach, but also the original music video for Ikimono-gakari's "Hanabi." Both use to exist on YouTube.
Now, everything associated with the song are attention-seeking Weeaboos singing covers of it in different languages. Otherwise, they filmed their own Anime Music Videos (AMV's) featuring the song.
Why can't these attention whores write their own damn songs and sing them?
As much as I love watching videos on YouTube, when I'm searching for songs and music videos, I don't want to look at someone acting like they are auditioning for American Idol or The Voice.
This is starting to make me feel glad that MTV launched MTV Classic, last August. MTV Viewers do NOT have to sit through watching attention whores trying to sing covers of songs. Judging from what I have typed in this Song Saturday blog, this is mostly a blog rant.
Tomorrow's blog will be more educational and nostalgic for those of us over the age of 30. In the meantime, let's revisit Ikimono-gakari's concert performance of their song, "Hanabi" from last year's Song Saturday blog below.

Song Saturday: Ikimono-gakari's Hanabi (2016)

Thank you my gumdrops! Don't forget to like, subscribe, share, +1 on Google Plus, and leave your feedback in the comments section below!

How's it going my gumdrops? Originally, I planned to publish another blog update either yesterday, or Thursday. Then, I changed my mind. It seemed pointless. I wanted to let everyone know that I was taking next week off from blogging.
In case you did not know, this is Gemini Season, which means we are celebrating our birthdays until the 21st. My birthday is next Wednesday. Normally, I look forward to celebrating it.
After all the chaos and drama from last year, it has left me feeling discouraged and made me skittish. It's NOT that I dread getting older. If anything, I've had to deal with sick family members these last 2 birthdays.
Last year, my grandmother was in the hospital during my birthday week. Not only was she in the hospital, but employers also kept throwing monkey wrenches into my plans by playing games with scheduling, re-scheduling, and canceling job interviews.
In addition to those issues, bitter, petty, and self-absorbed assholes planned to sabotage my birthday. They somewhat succeeded with their malicious intent.
It was bad enough having to deal with my grandmother being in the hospital and employers compromising my birthday plans.
Dealing with some extremely bitter and estranged man-children attention whoring and throwing shade, cyberstalkers hijacking and down vote trolling in my birthday thread on Adult Swim with malicious intent, and dealing with a neverending smear campaign against me before and during my birthday left me feeling disappointed.
After last year's birthday celebration, it left me with a disgusting taste in my mouth and has made me dread celebrating my milestone birthday for next Wednesday. To make matters worse, it will be STORMING this year on my birthday.
Right now, I cannot think of much of anythting I really want for my birthday. I have most of what I already wanted. Because money is really tight this year and because some long distance relatives, as well as friends are battling Cancer, I am barely in a celebratory mood this time.
Hopefully, turning 35 will not be so horrible. I am really hoping this birthday will be a lot better than last year. 2016 was a horrible year for most people, including yours truly.
Aside from this funk, it was difficult deciding what to share music wise. Quite a few of my fellow Geminis already celebrated their birthdays within these last 3 weeks. This includes a few friends, subscribers, and celebrities.
Celebrities That Recently Celebrated Their Birthdays:

May 27th : Siouxsie Siouxsie from Siouxsie And The Banshees celebrated her 60th.
June 4th: Angelina Jolie celebrated her 42nd birthday.
June 6th [D-Day]: Robert Englund (70), White Zombie's Sean Yseult (51) Lacuna Coil's Cristina Scabbia (45), and "Munky"  from KoRn (47) celebrated theirs.

June 7th: Dave Navarro (50) and had Prince still been alive, he would've celebrated his 59th birthday.
June 9th: Johnny Depp celebrated his 54th birthday yesterday.
As you can see, I am in good company with my fellow Geminis. There are so many in entertainment, that I was having trouble remembering who had his/her birthday and when. There are more of us Geminis to go around. Therefore, I decided to share a song by Death In Venice celebrating all our birthdays.
Just because I am dreading my birthday due to something possibly catastrophic, that could happen, doesn't mean we can't celebrate friends, subscribers, and celebrities' birthdays right now with some Death In Venice.
You are probably wondering, "Death In Venice? Who the hell is that?!"
Death In Venice was an Italian Goth Rock band, that formed in 1981. I just discovered them this week, when I was in the middle of deciding what to share for today.
Listening to Death In Venice singing "Happy Birthday" instantly reminded me of the Classic Goth Rock band, Bauhaus. You know how I love Bauhaus.
Yes, I know. I'm living up to the Goth stereotype, right now.
How many Goths do you know hate Bauhaus?
I can't think of any on my end. With that being said, here is Death In Venice for today's Song Saturday.

Death In Venice "Happy Birthday" Deca Dance (1983)
Thank you my gumdrops! Don't forget to like, subscribe, share, +1 on Google Plus, and leave your feedback in the comments section below!

How's it going my gumdrops? Earlier this week, I was on the latest makeshift version of Adult Swim's message board and a so-called Static-X fan "triggered" me. Yes, you know that highly abused word, "triggered"? Well, this guy actually triggered me.
This so-called "fan" posted a thread asking if anyone remembered the Industrial Metal band, Static-X. Because I actually WAS a fan, since the band's debut in 1998, I opened the thread.
In this Static-X "fan's" thread, he said "It sucks that he committed suicide." Reading his post made me do a double take. In the back of my mind, I was screaming, "OMG! Are you fucking serious?!"
I waited for other supposed Static-X fans to correct him. Because nobody did, I posted in his Static-X thread and let him know, that Wayne Static did NOT commit suicide. If he was a real fan, he would've known that Wayne Static died of a drug overdose about 3 years ago.
Wayne died 3 days before his 49th birthday in his sleep because he mixed strong prescriptions such as Hydromorphone, Oxycodone, Alprazolam, and painkillers with alcohol.
Wayne Static's porn star wife, Tera Wray, on the other hand, DID commit suicide. Tera committed suicide on January 13, 2016 at her friend and roommate's house.
Supposedly, Tera Wray left a suicide note telling her friend, Jay'e Jones to call her mother, attorney, and several other people. When I originally learned about Tera's suicide, sources said that she was depressed about Wayne Static's death.
The more I think about it, I am suspecting an inside job because Tera was NOT well liked by Static-X, Wayne's family, or his friends. She got into more arguments with them after he died.
To clarify the causes of both Wayne Static and Tera Wray's deaths (couple seen above), Wayne died in his sleep from a drug overdose and Tera supposedly committed suicide.
Not to sound like some elitist, Static-X fangirl or anything, but I am easily annoyed by people, who want to act like they are such "fans" of certain celebrities. All the while, those same "fans" are misinformed about everything.
You probably think I am overreacting, but posers annoy the hell out of me.
This is especially when there are real fans like myself, who know the history of certain bands and were there to experience the history. I was 16 when Static-X debuted and they were featured on the Bride Of Chucky Soundtrack in 1998.

Since today's Song Saturday blog is another blog discussing Static-X, and because I recently updated previous Static-X blogs, I thought I would share those same blogs with viewers, who missed them 3 years ago.

'

Wayne Static/Static-X Tribute Part 1 (2014)
Song Saturday: Wayne Static/Static-X Tribute Part 2 (2014)

Thank you my gumdrops! Don't forget to like, subscribe, share, +1 on Google Plus, and leave your feedback in the comments section below!

How's it going my gumdrops? Are you ready for this Memorial Day Weekend? So far, I have nothing planned. Unless blogging and sleeping in COUNT as "plans"?
Hopefully, no self-serving opportunists decide to invite themselves over for a free meal. After this chaotic week, they are the last people I need or want to see.
Ever have those types of holidays, that make you dread uninvited "guests"? Some people simply love to impose themselves on others because they believe the sun, moon, and stars revolve around them.

Speaking of blogging, I had the hardest time deciding what to share for today. I wasn't sure if I wanted to share a patriotic or anti-war song for Memorial Day Weekend, or to share another creepy song.
Then, I stumbled upon Medwyn Goodall's "Behold The Darkness." It instantly gave me the creeps, which is all the more reason to share "Behold The Darkness." Listening to the song sounds like it would be a part of a score to a Horror TV show or a movie.
In fact, I imagine Goodall's "Behold The Darkness" being used for a show or movie comprised of vampires and werewolves. It has that type of tone. The more I think about the song, it would be perfect for a Vampire TV Drama.

To explain a little more about Medwyn Goodall, he is a New Age Music composer originally from Yorkshire, England. He currently lives with his wife, Wendy in Cornwall, England.
At 10 years old, this man taught himself how to play the guitar and noticed, that he had the ability to learn how to play musical instruments very quickly.
By the time Medwyn Goodall became a teenager, he started composing his own songs. Soon, Goodall earned local notoriety with his band, Trax. Years later, he learned how to play over 20 instruments. These instruments include the mandolin, piano, drums, harp, flute, glockenspiel, panpipes, vibraphone, and a synthesizer.
At 26 years old, Medwyn Goodall released his debut album. Today he has released over 75 albums. You cannot say this composer is untalented and is never busy.
Earlier this morning, I visited 1 of Goodall's websites and left a message for him on his Guestbook page. I informed the composer, that I would be sharing a song of his today for my latest Song Saturday blog. Hopefully, Goodall sees my message, reads it, and responds.
Considering how busy this New Age Instrumental Music composer is, he is probably feverishly composing his next albums. I'm very curious about how Medwyn Goodall manages to find the time to compose music.
There are only so many hours within a day.
When you are listening to Medwyn Goodall's "Behold The Darkness," I encourage you to sit, embrace, and absorb the sound of this composition. Also, pay CLOSE attention to the unofficial music video below.
Does the overall tone of "Behold The Darkness" give you an eerie feeling?
Listening to this song and watching this unofficial music video makes me think about the Gothic Horror Soap Opera, Dark Shadows, Grimm, and that evil character, Dio Brando from JoJo's Bizarre Adventure.
Dio Brando
Patrick Seitz voicing Dio in English makes the villain sound just as evil as the way he is written. That reminds me, Toonami better hurry up and air JoJo's Bizarre Adventure's 2nd season because the block is boring with the exception of Tokyo Ghoul airing.
Anyway, here is Medwyn Goodall's "Behold The Darkness" for today's Song Saturday.

Medwyn Goodall "Behold The Darkness" Comet (1999)
Thank you my gumdrops! Don't forget to like, subscribe, share, +1 on Google Plus, and leave your feedback in the comments section below!

How's it going my gumdrops? Like many other fans of Grunge Rock Music, I was in utter shock and disbelief about Chris Cornell's death. Right now, I am still reeling. Honestly, I did NOT see his death coming. It was something TOO unexpected and sudden.

Most Gen Xers, who were familiar with Grunge Rock, during the early to mid-1990's already knew that Chris Cornell was the lead singer of Soundgarden. Not only was Cornell the lead singer of Soundgarden, but also the frontman for Audioslave and Temple Of The Dog.
Temple Of The Dog, which formed in 1990, was a Grunge Rock Supergroup, in tribute to his dead friend, Andrew Wood. Andrew was the frontman of Mother Love Bone, who died from a heroin overdose.

Temple Of The Dog consisted of Soundgarden's Chris Cornell, Soundgarden and Pearl Jam's Mike McCready, Matt Cameron, and Mother Love Bone's Stone Gossard and Jeff Ament.
Eddie Vedder (Pearl Jam's frontman) was also featured as the background vocalist on the song, "Hunger Strike."

On the other hand, Audioslave formed in 2001, which was shortly after Rage Against The Machine (a band I still hate over 2 decades later) disbanded. Audioslave was a Hard Rock Supergroup comprised of Rage Against The Machine's Tom Morello, Brad Wilk, Tim Commerford, and Soundgarden's Chris Cornell. 
On Thursday, MTV Classic aired a tribute block of the late Chris Cornell's music videos. It's very strange that he is NOW having tributes done for him.
Cornell was the frontman, who usually performed tributes, after singers ranging from Pop to Rock died. He did Whitney Houston, Scott Weiland, and Prince tributes soon after they died.
Now, the situation is unexpectedly reversed. I may have never been a diehard fan of Chris Cornell's, however it is shocking as well as heartbreaking learning, that another talented Rock singer has suddenly died.
Cornell is another talented lead singer from the Grunge Era, who is now dead. There are NOT very many of those lead singers left, when it comes to Grunge. Candlebox's Kevin Martin and Pearl Jam's Eddie Vedder are most likely the final 2 vocalists, that are still alive from Seattle, WA's Grunge scene.
Most 30-year-olds and younger never had the opportunity to experience growing up, saving an allowance to buy their favorite singers or groups' songs on vinyl, tape, and CD's. This is along with rushing to hear their favorite songs being played on the radio.
Also, younger Millennials and Generation Z have no experience with watching music centric channels, that had cared about airing music videos 24/7. Generally speaking, if you do NOT have a cable or satellite provider, you are definitely unable to watch music videos 24/7 on MTV Classic.
Like the way I grew up watching MTV, during the 1980's and '90s, I am spending MORE time offline watching MTV Classic as an escape from the Internet, Reality TV Shows, and politics.
Sometimes retreating to my old ways of enjoying music television makes me feel a little depressed. Because I am older now, I am watching blocks of old music videos with a hefty portion of dead celebrities within those music blocks.
MTV Classic will do a block of music videos of dead Pop and R&B singers, Rappers, Rock Stars, etc. I cannot speak for others watching, although it does make me say:
"There goes another talented singer, who is dead or has a dead member from the group."
This Song Saturday, some of you will be in for a grim treat. I am sharing some music videos featuring Chris Cornell in Soundgarden and Temple Of The Dog. Some of you should really enjoy a more recent Soundgarden music video ("Black Rain").
The music video for Soundgarden's "Black Rain" was directed by the creator of Metalocalypse's Brendon Small. In addition, the animated Death Metal band, Dethklok was featured in this Soundgarden music video.
Watching some of these Soundgarden music videos feels nostalgic. This can especially be said about "Black Hole Sun." Listening to the song instantly makes me think about an old high school crush. Anyway, let's all set aside a moment to remember another talented Grunge Rock lead singer for today's Song Saturday.

1) Soundgarden "Loud Love" Louder Than Love (1989)
2) Soundgarden "Jesus Christ Pose" Badmotorfinger (1991)
3) Temple Of The Dog "Say Hello 2 Heaven" Temple Of The Dog (1991)
4) Soundgarden "Black Hole Sun" Superunknown (1994)
5) Soundgarden "Spoonman" Superunknown (1994)
6) Soundgarden "Blow Up The Outside World" Down On The Upside (1996)
7) Soundgarden "Black Rain" Telephantasm (2010)
[BONUS: Chris Cornell's Prince & Whitney Houston Tributes]
1) Chris Cornell [Prince Cover] "Nothing Compares 2  U" Sirius XM Live (2010)
2) Chris Cornell [Dolly Parton/Whitney Houston Cover] "I Will Always Love You" Live (2012)
Do you have a favorite song(s) by the late great Chris Cornell?

Thank you my gumdrops! Don't forget to like, subscribe, share, +1 on Google Plus, and leave your feedback in the comments section below!