How's it going my gumdrops? As a quick update about that suspicious e-mail message, which was my supposed Webs "billing statement," Webs officially contacted me, last night. As, I already expected, that billing statement was fraudulent.
When I clicked on that "billing statement" e-mail message, it looked like Ransomware. In case you missed yesterday's Song Saturday, click on the following link:
Song Saturday: Tristania's My Lost Lenore (2017)
Also, don't forget that Song Saturday AND Cartoon Sunday will be postponed, NEXT WEEKEND for my annual Q&A. Your questions are due SEPTEMBER 22ND. Here are the following details about this upcoming Q&A blog.
More Quick Updates And Another Q +A Blog (2017)
Let's continue where we left off yesterday with more Edgar Allan Poe. Nearly 2 years ago, I published 2 Cartoon Sunday blogs featuring Short Horror Stories by Edgar Allan Poe. An animated short of "The Tell-Tale Heart" was 1 of the 2, that I shared.
I am not re-sharing that particular story today. However, like I said ~ 2 years ago, Poe's "The Cask Of Amontillado" has been my favorite for the last 2 decades. Who DOESN'T love a good Revenge Story? You know I do.
While hunting for an animated short for "The Cask Of Amontillado" for Cartoon Sunday 2 years ago, I came across this creepy-looking video of Edgar Allan Poe "narrating" the story. Those of you, who NEVER watched this video, will know what I'm talking about, very soon.
Someone took 1 of Poe's portraits and turned it into some creepy CGI video. Imagine Edgar Allan Poe being animated to TALK. If you want to see it with your own 2 eyes, click on the Cartoon Sunday blog link below and listen to Poe "narrate" "The Cask Of Amontillado."

Cartoon Sunday: Edgar Allan Poe's The Cask Of Amontillado (2015)

Thank you my gumdrops! Don't forget to like, subscribe, share, +1 on Google Plus, and leave your feedback in the comments section below!
How's it going my gumdrops? Trying to find the Action Supernatural Occult Detective Thriller Anime, Witch Hunter Robin last week was like struggling to pull teeth. After learning that Toonami is expanding their block again to now 4/3 am Central to re-air Cowboy Bebop for the gajillionth time, I became annoyed.
Anime News Network: Toonami Adds Half Hour of Programming With Cowboy Bebop
This latest news not only annoys more of us viewers because Cowboy Bebop has been replayed TOO many times, since the launch of Adult Swim in 2001, but also because Toonami wants to waste too much time pandering to certain fandoms.
Last month, Adult Swim's Toonami block acquired the rights to re-air Outlaw Star. I have been hearing about this particular series for years by its fans and how it needs to be put back on TV. Because I never had time to watch this series, when it was on TV, I had no comment about it.
After Adult Swim premiered the "uncut" version of Outlaw Star on their version of the Toonami block last month, I failed to see why it's had so much hype. I tried watching it but kept spacing out. Like I have said many times over the last 5 years, Adult Swim has overlooked many Anime over the last 16 years.
If Toonami wants to re-air older and more obscure Action Anime, why not show Action Anime titles, that younger viewers never had a chance to watch because their parents banned them from watching Adult Swim at night?
Even though I was a college student, when Adult Swim launched in September 2001, there were other shows I never had time to watch, since they aired during sleeping hours. Those hours were late at night and in the early morning.
Considering that the animated content was meant for ADULT viewers, Adult Swim always took over Cartoon Network late at night. Over the last several years, Adult Swim has been squeezed into the primetime slot. Therefore, it would be so much better to air shows at more reasonable times for their viewers to watch.
During the early Saturday evenings, Adult Swim airs the Dragon Ball franchise before re-airing them during the Toonami block. Giving this Anime franchise 2 HOURS to air on Saturday nights, while others only get 1 airing seems unfair to fans of other series.
Since earlier this year, I have sat through watching YouTube vlogs and reading online tantrums about Once Piece being replaced for Tokyo Ghoul. If Toonami did not waste time and money promoting the Dragon Ball franchise by giving it 2 HOURS, One Piece could've still aired on the block. Then, One Piece fans would not have spent MONTHS taking their anger and resentment out on Tokyo Ghoul and us fans.

Speaking of Tokyo Ghoul, this Horror Action Anime should be ending on September 30th. Considering that The Toonami Team is on that kick of re-airing older Action Anime, why not make Witch Hunter Robin Tokyo Ghoul's replacement to usher in Halloween?
Witch Hunter Robin English Dubbed Trailer (2003)
Witch Huner Robin may NOT be filled with Splatterpunk Horror Action like Tokyo Ghoul, however it does have supernatural and occult themes filled action. Witch Hunter Robin also has a history of airing once on Adult Swim, during 2004.
Witch Hunter Robin Adult Swim Promo (2004)
It was not until "binge watching" this series online 2 years later, that I was able to watch it. Like I said earlier, there were other shows I never had time to watch on Adult Swim years ago because other shows aired during times, when most people were sleeping.
During 2004, I was still a college student and had to be in bed for morning classes. As the voice actor for the character, Amon (Crispin Freeman) said, Witch Hunter Robin is "wonderfully gothic and romantic." The 2nd half of this Action Supernatural Occult Detective Thriller's scripts were adapted in English by Freeman as well.
At the beginning of this blog, I said that trying to find online streams of Witch Hunter Robin now is like struggling to pull out teeth. This is all due to Funimation's NEED to monopolize and control the Anime Industry.
Luckily, I was just able to find a site with streams of this Anime. Anyway, here is Witch Hunter Robin for today's Cartoon Sunday.

Witch Hunter Robin: Episode 1 [English Dubbed] (2002)

Thank you my gumdrops! Don't forget to like, subscribe, share, +1 on Google Plus, and leave your feedback in the comments section below!

How's it going my gumdrops? How creepy was the theme song from The Amityville Horror Soundtrack, that I shared yesterday? If you ask yours truly, I feel haunted houses and paranormal activity are more terrifying than monsters, unless they are Gremlins.
We all know those cynics, who don't believe in ghosts or much of anything that can't be proven based on science. This may be difficult to believe, but science is NOT the answer to everything.
A few years ago, I started reminiscing about the Scooby-Doo franchise. In fact, I happened to be watching a Scooby-Doo TV series. As an adult, I realized just how incredibly cynical the overall franchise has been over the last 48 years.
Have you EVER noticed that every time the characters on Scooby-Doo had to solve supernatural and paranormal related mysteries, there were ALWAYS arguments to disprove that supernatural and paranormal phenomena existed?
Growing up as a little girl during the 1980's and '90s, I was annoyed by the cynicism. I understand, that CBS and Hanna-Barbera wanted to appease the parent watch groups, in order to prevent more protesting during the '60s, but they actually helped promote and validated cynicism.
I will even go as far as saying that CBS, Hanna-Barbera, and other companies caused the last 3-4 generations to grow up to be cynics, who have to disprove EVERYTHING, that doesn't fit their narrative about something being SCIENTIFICALLY PROVEN.
Do you remember Charles Riborg Mann and George Ransom Twiss' book Physics? In the 1910 book, they asked: "When a tree falls in a lonely forest, and no animal is near by to hear it, does it make a sound? Why?"
The question was supposed to be about physical point of view. However, I believe it was a question made to validate and promote other people's denial of something OR someone's existence with more cynicism. This can ESPECIALLY be said about those, who refuse to acknowledge supernatural and paranormal phenomena.
Let's use the Scooby-Doo franchise as an example. In the original cartoon from 1969, Scooby-Doo, Where Are You? Fred, Velma, and DAPHNE did NOT believe in ghosts and monsters. All 3 characters were ALWAYS validated by the end of each episode.
You may be saying, "Anna, you're overthinking this. It's only a cartoon." Scooby-Doo may be a cartoon, but it is a cartoon that has hidden messages in it. You really have to read between the lines so to say and pay close attention to the underlying messages.
You could argue that Hanna-Barbera did not want to scare children with supernatural and paranormal phenomena. At the same time, the characters and the writing in this cartoon appear as being cynical.
Anyone who believes in supernatural and paranormal phenomena are viewed as being crazy and delusional because cynics bought into George Berkeley's philosophical lies about "immaterialism."
Immaterialism in philosophy is basically the metaphysical denial of the existence of the material world. In other words, it's just your imagination; It's ALL in your head.

If some have not learned much of anything in today's blog, you should at least realize that just because you did not see or hear something or someone, does not mean that something or someone does NOT exist.
This next creepy story is another true pizza delivery story. It comes from YouTube's Mr. Nightmare. Mr. Nightmare's story was turned into an animation by Llama Arts.
In this paranormal story, Mr. Nightmare does his pizza delivery to a hidden house near the woods at night. Anyway, here is his true pizza delivery story for today's Cartoon Sunday. Let the cynicism begin!

Mr. Nightmare's True Pizza Delivery Horror Story (2016)
Thank you my gumdrops! Don't forget to like, subscribe, share, +1 on Google Plus, and leave your feedback in the comments section below!

How's it going my gumdrops? How did you like yesterday's Song Saturday blog, which featured Rammstein? Most viewers have probably never seen those other videos by them, unless they watch YouTube.
MTV, MTV2, and Fuse TV only aired Rammstein's music videos for "Amerika," "Feuer Frei," and "Du Hast." "Amerika" was not included in yesterday's blog because it was already a long blog. I never saw those other music videos, that were shared, until working on yesterday's Song Saturday blog.
Hopefully, more of you enjoyed that blog because I spent a lot of time working on it. Aside from my blog about Rammstein, it is Cartoon Sunday.
After watching this Animated Horror Stop-Motion Short for today, it reminded me of a Creative Writing Class I had taken. While attending UW-Parkside 15 years ago, I took a Creative Writing- Poetry course. We learned about different types of poetry. This included creating our own story poems.
Because our Creative Writing professor wanted us to write our story poems based on a past excursion, I wrote about the time I shopped at the store, Circuit City and bought KoRn's Follow The Leader album.
Oh, how I miss the days of Circuit City. If only Best Buy had helpful and competent employees, quality electronics, and better organization. As I was saying, I wrote a story poem about shopping for KoRn's 3rd album. I wish I remembered how I wrote that story poem years ago. It's somewhere in 1 of my old roller backpacks.
Returning to the topic of today's Cartoon Sunday, I found a rare gem by Tim Burton. On October 1, 1982, the Gothic Horror filmmaker released the Animated Horror Stop-Motion Short, Vincent.
Tim Burton's Vincent was a story poem with a sing-songy rhyme scheme about the delusional 7-year-old boy, Vincent Malloy. It was also narrated by the late great Vincent Price.
I say that Vincent Malloy is a delusional 7-year-old boy for a reason. I may take it a step further by saying that he is quite morbid for his age. Not that I can really talk. When I was Vincent Malloy's age, I was a morbid little girl except I did not practice experiments on my pets like a mad scientist, in order to create zombies.
In hopes of creating a ravenous zombie dog, Vincent practices experiments on his dog, Abercrombie. The character also idolizes Vincent Price, is obsessed with the works of Edgar Allan Poe including Poe's "The Raven," believes he's some "tortured artist," and is deprived of the woman he loves.
Some of you may find my description of Vincent Malloy to be patronizing, but you really have to watch Vincent for yourself. This Animated Gothic Horror Short was filmed, when Tim Burton was still an animator at Walt Disney Animation Studios.
Vincent was Burton's 2nd Disney Horror film. In 1980, he debuted with the British American Horror film, The Watcher In the Woods.
I enjoyed Edward Scissorhands, Sleepy Hollow, the Pee-wee Herman franchise, and the first 3 Batman films. This may or may not come as a shock to you but I am not a huge Tim Burton fan.
Even though the Beetlejuice franchise, during the late 1980's and early 1990's contributed to me being a Goth little girl, I find a lot of his other work to be contrived.
As much as I enjoy watching SOME campy entertainment, there is a time and a place for campiness.
Years ago at James O'Barr's panel for The Crow, O'Barr said he was approached with the idea of having Tim Burton turn his comic book into a Broadway musical, starring Michael Jackson. As much as I like Michael Jackson, that SCREAMS laughingstock.
It made sense for James O'Barr to turn down the offer. The Crow comic book was not comedic; O'Barr's comic book was mostly about tragedy.

When something is TOO campy, it starts to look and feel contrived.
Anyway, to lighten the mood and to segue into the Halloween spirit early, here is Tim Burton's Vincent narrated by the late great Vincent Price, for today's Cartoon Sunday.
Vincent [Narrated By Vincent Price] (1982)
Thank you my gumdrops! Don't forget to like, subscribe, share, +1 on Google Plus, and leave your feedback in the comments section below!

How's it going my gumdrops? Wow! Can you believe that not only is August almost over, but also summer? It seems like it was August 1st just yesterday.
Pretty soon, it will be time to celebrate the 4th anniversary of It's Not All Gumdrops & Unicorns, which is at the beginning of fall. Changing my web interface's design and publishing another Q&A blog in celebration of its 4th anniversary is the goal for next month.
For a while, I planned on giving It's Not All Gumdrops & Unicorns a different interface. It has looked the same for the last 3 out of 4 years.
Earlier this month, I changed some of the font style. Now that Halloween is creeping around the corner, It's Not All Gumdrops & Unicorns will start looking festive again.
If there is enough time, sharing more Horror, Supernatural, and Halloween themed content are my plans. It is not that I haven't been sharing anything Horror related. There has been all throughout this year. It's just that when it comes to Halloween, the holiday sets the tone for Horror a lot better.
Speaking of Horror, in case you happened to miss yesterday's Song Saturday blog, it was about the solar eclipse, Bonnie Tyler, Rober Englund, urban legends, and the Slasher, Urban Legend. You can can read yesterday's blog at the following:
Song Saturday: Bonnie Tyler's Total Eclipse Of The Heart (2017)
Meanwhile, I re-shared a Cartoon Sunday blog around Google Plus 3 days ago, that I published before Mother's Day. Axeman Cartoons, Let's Read, and Eden collaborated together for the short, 10 Two Sentence Horror Stories.
In case you missed it, here it is once again.
Cartoon Sunday: Axeman Cartoons' 10 Two Sentence Horror Stories (2017)
Recently, Let's Read was involved in another collaboration. This time, Let's Read, Mort Animations, and Corpse Husband worked together for 2 true scary stories.
Lately, I am starting to notice just how frightening getting gas at the gas station and ordering pizza can be. After watching these 2 true scary stories, narrated by Corpse Husband and Let's Read, it should make you think twice about being alone.
Since today's blog is mostly about Horror, here are 2 true scary stories about being at the gas station and ordering pizza for today's Cartoon Sunday.

2 True Scary Stories Animated Featuring Corpse Husband and Let's Read (2017)
Thank you my gumdrops! Don't forget to like, subscribe, share, +1 on Google Plus, and leave your feedback in the comments section below!

How's it going my gumdrops? To my surprise, it seems like more people really enjoyed yesterday's Song Saturday blog. I am really glad.
As a quick reminder, let me know if you get my replies back to you on these blogs. I always make sure to respond back to comments below every blog I publish.
In regards to another update, it was confirmed on August 3rd that the Seinen Space Western Space Opera Anime, Outlaw Star will be returning to the Toonami block on August 19th. It will replace Ghost In The Shell.
Outlaw Star Trailer (2017)
Because I have never seen Outlaw Star, I have no comment. Hopefully, this series is worth all the hype it has been given, over the years. Japan released Outlaw Star in 1998. Then, it aired on Cartoon Network's Toonami block in 2001. Eventually, this series aired on Adult Swim.
As I have said countless times, most animation I watched, during the '90s and even some during the early 21st Century were on MTV. You may recall that I published a Cartoon Sunday blog 2 Sundays ago, which featured John R. Dilworth's The Dirdy Birdy.
Younger Millennials and Generation Z missed out on the glory days of MTV. I cannot help emphasizing, that MTV was still very popular, when I was a teenager.
Then again, I grew up during a time when music was highly influential. We may rant about the current state of MTV, but we have to give credit when credit is due. MTV influenced fashion, animation, movies, art, etc.

Without Beavis And Butt-Head, Comedy Central would not have South Park. This can also be said about Fox's King Of The Hill, Family Guy, American Dad, and other Fox cartoons meant for adult viewers. This is along with the fact that The WB's Mission Hill, The Oblongs, and Adult Swim would not exist.
MTV paved the way and set the trend for adult animation.
Honestly, I believe that those running Fox, The WB, Adult Swim, and other local and cable networks were highly influenced by what MTV was doing during the 1990's and chose to air, if not create more adult animation.
The cartoons MTV aired consisted of abstract and more adult content. This can especially be said about the shortly lived, Downtown.
MTV seriously dropped the ball by canceling Downtown. This animated series was created before its time. I'm surprised that Adult Swim never bothered to acquire Downtown. Adult Swim would probably have to arm wrestle MTV for it.
MTV's Downtown could be filed under the category Slice Of Life Animation. When I say "Slice Of Life," I mean shows with social realism because they depict everyday life.
For example, Jerry Seinfeld's TV sitcom Seinfeld falls under the category, Slice Of Life. It is often referred to as being "a show about nothing."
Japan has a list of Slice Of Life Anime. For those unfamiliar with Japanese animation, everything is NOT Action Anime. The Slice Of Life genre is very realistic.

MTV's Downtown premiered in 1999 and only lasted for 13 episodes. This Animated Slice Of Life Sitcom had a lot of critical acclaim. Critics and fans loved Downtown. However, MTV canceled it. Downtown was more reality based.
MTV's Downtown centers around a fanboy named Alex, who works at a boring copy shop. He saves up money to move into his own apartment in New York City's East Village. It turns out he moves into a dive apartment located downtown.
Downtown is a cartoon I would recommend to younger Millennials and Generation Z. As a 17-year-old, I enjoyed watching it on MTV and was disappointed when it NEVER returned with new episodes in 1999. Because this is another blog about MTV and its animation, here is MTV's Downtown for today's Cartoon Sunday.

Downtown Episode 1: "Sin Bin" (1999)
Thank you my gumdrops! Don't forget to like, subscribe, share, +1 on Google Plus, and leave your feedback in the comments section below!

How's it going my gumdrops? I must say, I am really quite surprised as well as pleased with the fact, that MORE of you enjoyed yesterday's Song Saturday blog. Yes' song, "Roundabout" was something a little different from their usual, "Owner Of A Lonely Heart."
As I mentioned at least twice, Yes' 1983 hit single, "Owner Of A Lonely Heart" was used as a sample in Season 1: Part 2 of JoJo's Bizarre Adventure: Battle Tendency.
After publishing yesterday's Song Saturday blog and sharing it around social media, I saw a Viz Media video by the voice actor, Patrick Seitz. Patrick Seitz is best known for voicing Luke Valentine from the Hellsing franchise, Bleach's Isshin Kurosaki and Kenpachi Zaraki, numerous characters from the Naruto franchise, Blue Exorcist's Igor Neuhaus, and most importantly Dio Brando from JoJo's Bizarre Adventure.
JoJo's Bizarre Adventure: Phantom Blood "It Was I, DIO!" (2012)
These are only naming a few characters, that Seitz has voiced throughout the last 10 years or so. If you would like to learn about other characters he has voiced, click on the following link.
As I was saying, a Viz Media promo appeared in my facebook news feed, which featured Patrick Seitz. He was promoting JoJo's Bizarre Adventure: Stardust Crusaders for Adult Swim's Toonami block.
Viz Media: Patrick Seitz Promotes JoJo's Bizarre Adventure: Stardust Crusaders For Adult Swim's Toonami Block (2017)
Watching this promo for Stardust Crusaders made me giggle. It was clever. I love the way Patrick Seitz held that rose in his mouth, while delivering a witty promo. Seitz has voiced villains in the past, but voicing the villain, Dio Brando makes me laugh.
The villain Dio Brando is named after the late Metal frontman, Ronnie James Dio.
During this promo, Seitz referenced to Dio Brando's Stand, The World. This particular season of JoJo's Bizarre Adventure focuses on Stands. Stardust Crusaders begins with Joseph Joestar's grandson, Jotaro Kujo purposely staying behind bars in jail because he claims to be possessed by a supposed evil spirit.
Eventually, Joseph and his fortune telling friend, Mohammed Avdol strategize how to coax Jotaro into leaving his jail cell.
After Joseph, Mohammed, Jotaro, and his mother, Holly leave the jail, they have a meeting at a coffee & wine shop about their ancestry. This includes revealing more shocking news about Dio Brando's connection to The Joestar Clan.
JoJo's Bizarre Adventure: Stardust Crusaders "Dio Brando's Revival" (2014)
So, what it is a Stand?

A Stand is a unique, supernatural personification of life energy, which is attached to the body. It can also represent the manifestations of a human or a creature's innate "fighting spirit." To an extent, Stands embody the psyche.
As we have already been shown, Joseph Joestar is a Stand User. He snaps screenshots and smashes his cameras as evidence to support his claims about having a Stand.

Who and what are Stand Users?
Stand Users are humans and creatures with Stands, which can be used for various purposes.
Obtaining a Stand is currently unspecified. However, it has been hinted that having a Stand can be linked to bloodlines, rigorious spiritual and/"Ripple Training" and/ a very strong will power, desire, and passion.
Since this season of JoJo's Bizarre Adventure centers around Stands, here is a list of Stand Users with their Stands.

Stardust Crusaders: Stand Users With Their Stands (2017)
In case you missed the previous Cartoon Sunday blogs I published regarding the JoJo's Bizarre Adventure franchise, click on the 3 blog links below.

Cartoon Sunday: JoJo's Bizarre Adventure Phantom Blood Review (2016)
Cartoon Sunday: JoJo's Bizarre Adventure: Phantom Blood + Battle Tendency Music References (2017)

Cartoon Sunday: JoJo's Bizarre Adventure Recap With Stardust Crusaders Music References

Thank you my gumdrops! Don't forget to like, subscribe, share, +1 on Google Plus, and leave your feedback in the comments section below!

How's it going my gumdrops? Did you enjoy yesterday's Song Saturday Tribute to the late Chester Bennington of Linkin Park and Stone Temple Pilots? If so, let me know.
Also, let me know if you would like for me to do a Q&A blog at least once a week. I am already getting ready to answer 1 question. Hopefully, I'll be able to publish my next Q&A blog for this week.
On another note, I am sharing something a little different from the usual for this Cartoon Sunday. How many of you are familiar with John R. Dilworth? The actor, writer, director, animator, and producer is also known as "Dilly."
"Dilly" is best known for the Animated Horror Comedy, Courage The Cowardly Dog. I think it is strange, that no one credits the cable network, Nickelodeon. Several years before Courage The Cowardly Dog aired on Cartoon Network, Nickelodeon aired it.
In fact, I remember channel surfing and stumbling upon Courage The Cowardly Dog on Nickelodeon, when I was in 6th grade. That was more than 20 years ago. Quite a few shows meant for children, which started airing on Cartoon Network WERE originally from Nickelodeon.
The TV series based off R.L. Stine's anthologies for Goosebumps aired on Nickelodeon, before Cartoon Network acquired it, is another example.
I remember Courage The Cowardly Dog airing on Nickelodeon years before Cartoon Network acquired it. Even though I was never a fan of the cartoon during my youth, there will be some fanboys 1 generation younger than yours truly, discrediting me about something they were not old enough to comprehend, much less watch.

Unlike younger Millennials and Generation Z, Cartoon Network, Nickelodeon, Disney, etc. were NOT a part of my childhood or adolescence. I grew up watching Saturday Morning Cartoons and cartoons that aired on local channels everyday.
During the 1980's to mid-90s, cartoons used to air on local channels at least 5 days a week. On weekdays, cartoons aired on local channels in the mornings and afternoons. By 1994, I stopped watching local channels.
By 1992, I had already reached puberty and started watching the Liquid Television Animation block on MTV and Anime on The Sci Fi Channel in 1994.
MTV and Sci Fi had more mature content in their animation, that I wanted to watch whereas Cartoon Network and other networks showed more immature cartoons for pre-schoolers, kindergarteners, and elementary school children.
Some of you already know about me watching the Liquid Television Animation block. Beavis and Butt-Head, Daria, The Maxx, The Head, Celebrity Deathmatch, Aeon Flux, etc. were popular, during my adolescence.
The Cartoon Sushi block succeeded Liquid Television by 1997 on MTV. During the mid to late 1990's and early 2000's, I was an adolescent, when MTV aired these cartoons. This was years before Adult Swim was ever launched.
By 1997, the local networks had replaced cartoons with Court TV and Daytime Talk Shows. These local networks assumed every household by that time had basic cable channels like Cartoon Network, Nickelodeon, Disney, etc.
Truth be told, every household did NOT have a basic cable package.
Because today's blog mostly focuses on MTV, the network's cartoon blocks, its cartoons from the 1990's, and briefly mentions John R. Dilworth's Courage The Cowardly Dog, it's only fair to share a cartoon, which briefly aired on MTV.
Have you ever watched John R. Dilworth's The Dirdy Birdy?
The Dirdy Birdy was a 7-minute animated short, which aired on MTV during the early 1990's. The short features a hostile cat (Fergurina) and the obnoxious bird (Purdy) sitting in a tree.
If you did NOT know any better, you would swear that Purdy was the equivalent of an online troll sexually harassing Fergurina. Purdy is in love with Fergurina and expresses his affection for her. The bird's affections consists of MOONING her. The Grim Reaper also makes his cameo appearance.
Talk about an obnoxious creep! No wonder why the cat turns into a monster. Never in all my years have I ever seen a bird moon a cat in a tree or a cat transform into such a ferocious monster. This is surely a sight to behold!
Rather than explaining every detail of this abstract short, which used to air on MTV, it is much better for you to independently watch it, right now. Anyway, here is John R. Dilworth's The Dirdy Birdy for today's Cartoon Sunday.

The Dirdy Birdy (1993)
Thank you my gumdrops! Don't forget to like, subscribe, share, +1 on Google Plus, and leave your feedback in the comments section below!

How's it going my gumdrops? It has been a while, since I last talked about, much less watched the Shonen Supernatural Acion Anime, Blue Exorcist. Nearly 2 years ago, I published a Cartoon Sunday blog, which consisted of the show's bloopers.

Cartoon Sunday: Blue Exorcist Bloopers (2015)
Early on, I noticed that Blue Exorcist looked somewhat similar to Vampire Knight.
Vampire Knight [2008]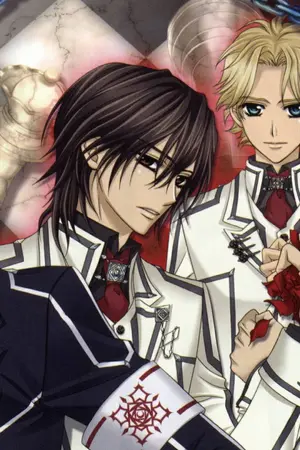 Blue Exorcist [2011]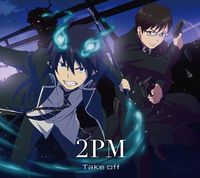 I spent HOURS last night and earlier this morning trying to find pictures showing the similarities between Vampire Knight and Blue Exorcist. The images above were the closest that I could find regarding the similarities in high school academy uniforms. Both Anime titles are Supernatural Action Anime.
Vampire Knight is a Shojo Anime meant for female viewers whereas Blue Exorcist is a Shonen Anime meant for male viewers. I have compiled a list showing the similarities and differences between Vampire Knight and Blue Exorcist, in order to give a better understanding of both shows,

Vampire Knight:
- Shojo Supernatural Action Romance Anime meant for female viewers, which heavily revolves around tragedy
- Somewhat considered Horror because it has some horror elements to it
- Cross Academy is named after the vampire hunter now turned headmaster, Kaein Cross
- Cross Academy is comprised of high school vampire students attending night classes
- Human students attend day classes

-Yuki Cross is the female protagonist, who was adopted by Cross Academy's headmmaster and later discovers that she is a Pureblood Vampire 
Blue Exorcist:
- Shonen Supernatural Action Dramedy Anime meant for male viewers, which has some tragedy
- True Cross Academy is a prestigious Exorcist Cram School, which is the Japanese branch of the True Cross Order
- True Cross Order is the main organization of Exorcists and a global exorcist institution that is controlled by the Vatican
- True Cross Order has roots to Christianity and was founded by Medieval Christian Knights
- Some Biblical scripture is used in this series
-Rin Okumura is the male protagonist with the ability to see demons

- Rin and his twin brother Yukio were adopted and raised by Father Shiro Fujimoto, who was an Exorcist
- Before Father Shiro Fujimoto sacrificed his own life to protect Rin from the demons of Gehenna, Rin discovers that he and Yukio are both Satan's bastard sons

Judging by the list of these Supernatural Action Anime, both use "Cross Academy" in their high school academy names, have protagonists discovering they were adopted because they are not fully human, and possess supernatural powers.
In addition to what has been listed about Vampire Knight and Blue Exorcist, I noticed that both series have male brunette characters wearing eye patches in high positions at both the Cross Academies.
It would've been so much better if I could've found a split screen image of Vampire Knight's Toga Yagari and Blue Exorcist's Igor Neuhaus. Both characters wear eye patches, have brown hair, and seem to have cold personalities.

If you have NEVER watched Vampire Knight or Blue Exorcist, I really encourage you to watch them both. You will see a lot of similarities between the 2.
It would be nice to see the 2nd season of Blue Exorcist and the entire Vampire Knight series air on Adult Swim or possibly on another network. We all know that Adult Swim will NEVER air Vampire Knight.
The men running Adult Swim not only show disrespect towards their OWN viewers in general, but also love discriminating against women. The assholes in charge of Adult Swim and the creeps, that posted on their official message board for over a dozen or so years, expect women to be inferior to them.
This is when Adult Swim is NOT pretending to promote "women's empowerment," in between showing female characters with very LITTLE self-respect chase after male characters, that continuously express their disinterest in them and cleavage shots.
Keep promoting that "women's empowerment," Adult Swim!

A few months ago, Blue Exorcist's 2nd season finished airing in Japan. I really hope Adult Swim or those running the Toonami block renew their license to re-air Blue Exorcist's 1st season, then air its 2nd season, Kyoto Saga.
There have been claims by Toonami fans, that Blue Exorcist's license expired for it to be re-aired on Adult Swim, and that the Shonen Supernatural Action Anime did badly in ratings. I don't know if that last part is true.
Some of us already know how much of zealots certain Toonami fans are, when it comes to the Nielsen Ratings. Shows will be "trending" on facebook, Twitter, and other social media sites YET there are some Toonami fans, that are still bitter.
There are Toonami fans still bitter about certain shows such as One Piece, for example, being replaced by Tokyo Ghoul or any show with horror in it.
Rather than being more open-minded, OR simply changing the channel to something else, they post threads around social media sites and forums to mock, discredit, and patronize other fans of certain shows, that threaten their interests, views, and don't fit their narrative.
Based on what I finally realized about Toonami fans, that were Adult Swim posters, they are VERY cynical. They have this mindset, that religion is for idiots. These are the same Toonami fans, that LOVE complaining about Tokyo Ghoul, claiming that it supposedly "justifies and glorifies cannibalism."
Since Blue Exorcist uses some excerpts from the Bible, has trained Exorcists, students training to become Exorcists, and the protagonist happens to be 1 of Satan's bastard sons, I believe certain viewers are or will be repulsed by this series.
The ilk of Toonami fans I have dealt with on Adult Swim's forum, before it was shut down are threatened by Christianity, Satanism, and other religions.
Religion "triggers" these particular fans. They CANNOT handle the sound of religion much like the rest of us cannot handle them throwing temper tantrums like 2-year-olds over a cartoon's low ratings.
I advise viewers to watch and enjoy a show for yourself, NOT because of a show's ratings. Much like polls can be rigged, ratings can also be rigged. Every household does NOT have a Nielsen's box.
The fact that there are men, women, and children allowing a show's ratings to control them is pathetic in itself. If you need to obsess over a show's ratings, you will NEVER enjoy ANY show.
Since TONIGHT'S Cartoon Sunday blog is mostly about Blue Exorcist, let's start from the very beginning. Below is the link to the English Dub for Blue Exorcist.

Blue Exorcist Season 1: Episode 1 (2011)
Thank you my gumdrops? Don't forget to like, subscribe, share, +1 on Google Plus, and leave your feedback in the comments section below!

How's it going my gumdrops? Today I wanted to switch things up a little for Cartoon Sunday. Every so often, I like discussing various topics, including different types of animation, which do not center around Adult Swim.
Next month, I will be sharing another cartoon, that aired on MTV shortly before the network canceled it. Some, if not most of you already noticed, that I constantly talk about Adult Swim.
As I have said many times in the past, I was watching Liquid Television Animation on MTV, during the 1990's. This was YEARS before Cartoon Network launched the original Toonami block and before Adult Swim was ever launched.
More recently, Teenagers and adults 30 years old and younger have been discovering older cartoons, that use to air on MTV during the 1990's. Here's the real kicker, Adult Swim's latest animated promos for the network are only imitations of some of MTV's promos from the 1990's (circa 1992 and after to be more exact).
MTV Promo: "Ding-Dong" (1992)
This promo for MTV is only 1 example. I believe that Adult Swim is currently trying to copy what MTV started doing more than 2 decades or so ago with Adult Swim's latest promos. If you do NOT believe me, watch Adult Swim, during the commercial breaks, especially on the weekends.

I am really disappointed with the current state of both Adult Swim and MTV. At least Adult Swim still shows Anime on the weekends (luckily). MTV on the other hand, has been a disgrace for these last 13 years. I swear, 2004 was seriously THE kiss of death for entertainment in general.
The Entertainment Industry and the media continuously oppress us with their need to be politically divisive AND patronizing humor directed at certain groups of people. To make matters worse, Reality TV Shows have hijacked almost EVERY local, cable, and satellite channel.
It is a disgrace to see how so many networks and the people running them have LOST their integrity. Instead of showing quality entertainment, the networks would rather produce a bunch of Reality TV shows to pander, glorify, and normalize self-centered, attention-seeking, and highly entitled men, women, children, and teenagers.
Speaking of entertainment, you may recall earlier this year, that I published several blogs about the Goth Sub-culture. In fact, I published a Cartoon Sunday blog about Pitchfork TV giving a brief yet satirical history lesson about the Goth Sub-culture. In case you missed this blog, click on the following link.

Cartoon Sunday: Pitchfork TV's History Lesson About The Goth Sub-culture (2017)

For the last 10-15 years, I've had some people, including ignorami from college label me as being Emo. By no means am I Emo and have never dressed Emo. Regardless of the clothes I wear, the music I listen to, and TV shows and movies I watch, I have been Goth, since childhood.
Old friends and classmates from 6th to 12th grade would not know it because my physical appearance was NOT Goth at the time. However, I did have some Goth friends in high school and my interests were always dark and morbid.
Decades later, I am STILL Goth.
Despite the negative depictions of Goths in the media, every Goth is NOT a horrible person. Also, the Goth fashion does not always translate well, when you are in the workforce.
Depending on the company's dress code, you have to wear "normal" clothing, in order to assimilate. If you work at a company, that allows you to wear whatever you want, or happen to be self-employed, you can Goth it up as much as you want. Most places in the workforce will NOT allow it.
As I was saying about Emos, Emo people are NOT the same as Goths. Emos normally listen to shitty Pop-Punk bands and "Crybaby" Rock Music. All the while, some Emos may physically appear as Goth because of their make-up, hair, and some clothing.
When you see someone with an asymmetrical and spiky haircut in black hair dye, swept over bangs, and possibly wearing horned-rimmed glasses, THAT person is without a doubt Emo.
During my last 2 years of college, a guy friend continuously mocked and labeled me as being Emo Goth. That was not including his deliberate insults he ENJOYED disguising as jokes. His patronization always annoyed the hell out of me. That was partly why I distanced myself from him, after graduating.
When you watch Pitchfork TV's informative yet satirical cartoon about the history of Emo, you should realize it is different from Goth Rock and the Goth Sub-culture in general. You should especially notice, that I have NEVER featured ANY Emo Rock bands in past Song Saturday blogs.
Listening to songs by A.F.I. is MY ONLY EXCEPTION to Emo. Otherwise, like most people, I HATE Emo Music!

Anyway, here is Pitchfork TV's "A Brief History Of Emo" for Cartoon Sunday.

Pitchfork TV: "A Brief History Of Emo" (2017)
Thank you my gumdrops! Don't forget to like, subscribe, share, +1 on Google Plus, and leave your feedback in the comments section below!