How's it going my gumdrops? I have been meaning to share this news with you all, since last month. Shortly after Adult Swim shut down their message board 2 days before Christmas and without warning posters and their own volunteers, I joined Animeleague.net.
Some of you may already remember, that I joined that Anime forum, earlier this year. Once again, Animeleague is NOTHING like Adult Swim's forum because Animeleague is actually PLEASANT.
I have YET to encounter or be a part of any fights. Considering that I barely post on Animeleague, I think I will be alright. Whenever I have the time, I do post in threads. Occasionally, I will post a thread on the forum.

Meanwhile, are you an Anime fan on social media sites like facebook, who does NOT want your news feed clogged with selfies, religious and political memes, propaganda, spam advertisements, shit posts, pity party status updates, etc?
Imagine if there was a social media site like facebook except for Anime fans. Well, it turns out you are in luck! In fact, last month I joined the social media site, World of Anime. Anime fans should definitely check it out.
World of Anime could possibly be the social media site you have been dreaming about for years. World of Anime is a pleasant social media site for Anime fans BUILT by an Anime fan.
Much like the forum, Animeleague, World of Anime is a very welcoming community. Sometimes I feel badly about not having enough time to socialize with more people on this Anime-centric social media site.
Whenever I have the time, I do talk to some friends on World of Anime, including its site owner, Meeko.
Along with creating his very own social media site for Anime fans, Meeko created his own video gaming site, Raccoon's Cave for gamers.

I recently informed the social media website owner on World of Anime, that I would be publishing this blog about his site. It somewhat feels like Meeko and I are similar to each other. He understands the struggle of building his own website, generating traffic to it, and having pride in what he built for social interaction and for public exposure.

Even though there will always be trolls on the Internet roaming around and terrorizing people within communities, Meeko places an emphasis on kindness. This is something I wish forums like Adult Swim would've emphasized before shutting down rather than promoting, condoning, and enabling misogyny, misanthropy, cyberstalking, revenge porn, social division, etc.
This is along with Adult Swim's former crooked head moderator, who maliciously leaked our anonymous reports to trolls only to cause more social division within the community among the worst cliques. Additionally, ALLOWING trolls to single out, personally attack, and defame posters like yours truly out of pettiness and spite because HE has extreme bias and a great disdain for some of us.

World of Anime really feels like an inviting online community with real fans. I am sure there are probably some Anime elitists around the social media site. Although, I have yet to encounter any of them. World of Anime also has an IM chat feature much like facebook, a forum page, blog, private messaging, and many other features.
Speaking of the private messaging, if you send out mass private messages, everyone you send that message to CAN respond back to you in the form of a thread. It is like posting on a public message board. Mass PM'ing is a lot like having a forum's thread contained inside of an e-mail inbox message; It is an e-mail party line.
Depending on your preference and what you choose to send to other friends, this can be a double-edged sword. Therefore, you may want to be more careful about gossiping about certain people because it CAN cause he said, she said fights.

With all that has been said, would you be interested in joining an Anime-centric social media site such as World of Anime? You may want to consider liberating yourself from most of today's extremely toxic and polarizing content found on a plethora of other social media sites.
Because I am a Supernatural, Horror, and Anime fan, who features Anime in my Cartoon Sunday blogs, it would not hurt to re-share and revisit these past blogs with fellow fans.
It does NOT have to be Cartoon Sunday, in order to enjoy a Cartoon Sunday blog with Anime videos and links to them.
Anyway, here are past Cartoon Sunday blogs with Supernatural and Horror Anime in the links below!

Cartoon Sunday: Horror Anime Reviews (2014)
Cartoon Sunday: Death Note (2014)

Cartoon Sunday: Hell Girl (Anime) Pilot (2014)
Cartoon Sunday: Kuroshitsuji (Black Butler) (2014)
Cartoon Sunday: Ghost Hunt (2014)

Cartoon Sunday: Hellsing Ultimate OVA 1 (2014)

Cartoon Sunday: Another (The Anime) (2015)

Cartoon Sunday: Devil May Cry (Anime) (2015)

Cartoon Sunday: Tokyo Majin (2015)

Cartoon Sunday: Black Blood Brothers (2015)

Cartoon Sunday: Parasyte The Maxim (2016)

Cartoon Sunday: xxxHolic (2016)

Cartoon Sunday: JoJo's Bizarre Adventure Phantom Blood Review (2016)

Cartoon Sunday: Tokyo Ghoul (2016)

Cartoon Sunday: Tactics (2017)

Thank you my gumdrops! Don't forget to like, retweet, subscribe, share, +1 on Google Plus, and leave your feedback in the comments section below!


How's it going my gumdrops? Looks like us "Grimmsters" (Grimm fans) will no longer be saying, "Thank Grimm it's Friday!" At least the creators did NOT screw over their fans like we assumed.
'Grimm' Series Finale: Creators On That Killer Twist, The Jump In Time & Leaving "Options Open" For More
The episode from 2 Fridays ago left me shocked and livid.
Grimm: "Three Against One" (2017)
A lot of Grimmsters were pissed and felt cheated. Killing the entire cast of any type of TV series is an easy way to infuriate and repulse fans from wanting to watch the rest of the series. Do you remember last year, when I published my blog about the writers killing Abigail Mills on Sleepy Hollow?

Were Sleepy Hollow Fans Screwed Over? My Thoughts (2016)

I stopped watching Sleepy Hollow after the show became too focused on Abbie's sister, more irrelevant characters, and obviously after the writers killed Abbie.
It would not surprise me, if more Sleepy Hollow fans quit watching the show after last year's shitty Season 3 finale. Speaking of Sleepy Hollow, I did NOT bother watching its series finale 2 nights ago because its 3rd season was like someone's shitty fan fiction turned into a TV show.
Now that Grimm is over, I am down another Friday night show, which leaves me with only Hawaii Five-0. So far, I have lost at least 3 primetime shows within the last year. Grimm was a primetime TV show that I consistently watched, since its premiere 6 years ago. 
I have watched a nice portion of primetime shows, that were Horror and Supernatural shows throughout these last 7-8 years, if they weren't Comedy, Dramedy, or Action. I watched Grimm throughout the last 6 years because it was 1 of very few primetime shows with originality.
Throughout these last 6 years, critics compared Grimm to Once Upon A Time. Both shows had to deal with fairy tales. However, Grimm was different. The creators of this Supernatural Police Procedural Drama were inspired by Grimms' Fairy Tales, international folklores, occult themes, and other sources.
Grimm has been criticized for its cheesiness but there are very few shows with much of any originality today.
How many viewers today can say there are primetime shows with some level of originality?
When I ask this, I don't mean another reboot, remake, or another reality show.
Who has ever watched a primetime TV series based on international folklores (especially Germanic folklores), used various foreign terms for creatures, and incorporated them, along with occult themes into a Police Procedural Drama?
All those features made Grimm engaging to watch and made viewers invest time in watching the show. I don't recall much less believe that a primetime show like this has ever been done. In a way, I was automatically biased when it came to watching Grimm.
When I learned that a former MTV reality show cast member from Road Rules: South Pacific was casted as the star (David Giuntoli) of the show Grimm, my interests were piqued. Watching a former Road Rules cast member, who is originally from my county of WI (Milwaukee to be more exact) and is 1 year older than me, made me invest in watching Grimm.
It felt weird yet somewhat exciting seeing David casted as THE STAR of a primetime show. Also, I was excited for him as a former Road Rules viewer and really wanted to see how he could pull off such a bizarre primetime show. He has done very well.
While watching the final 2 episodes, I was angry that 2 of Grimm's major characters (Detective Hank Griffin and Sergeant Drew Wu) were killed at the precinct. I was almost tempted NOT to watch the final episode.
With the direction the storyline was heading, I had no idea if David Giuntoli's character (Detective Nick Burkhardt) would live at the end. I started having flashbacks to both Buffy: The Vampire Slayer and Angel.
When Buffy: The Vampire Slayer and Angel had apocalyptic storylines, Buffy usually died and/or other significant characters from both primetime shows were ALWAYS killed BECAUSE the shows were ending. Thankfully, this wasn't the case for Grimm.
After watching Hank and Wu be killed, I somewhat lost hope as a Grimmster. The last 30 minutes of Grimm gave me apathy because all the characters except Nick, his son Kelly, and soon to be step-daughter, Diana were the only characters alive.
Suddenly, we as the viewers were surprised within the last 10-15 minutes of Grimm's finale. We learned that the "skull guy," Zerstörer (meaning "Destroyer" in German) had a catch. He could heal and revive all Nick's friends, if Nick would give him back the missing piece of his staff.
The missing piece of the staff was usually referred to as "The Magic Stick" (Get your minds out the gutter!), that Nick and Monroe found during their trip to Germany in the 5th season. Nick was willing to give up that stick.
Because he was desperate and vulnerable enough to give the stick to Zerstörer, Nick ended up fighting the vagrant runaway and fellow Grimm (Theresa "Trubel" Rubel), who he took in about giving away the stick. Nick gave Trubel a nasty beat down and wandered away with the stick to give to Zerstörer.
Before giving the missing piece of the staff to Zerstörer, the ghosts of Nick's mother (Kelly Kessler Burkhardt) and aunt (Marie Kessler) intervene. Both gave Nick a pep talk about being a Grimm and warned him NOT to give the stick to Zerstörer.
Within the last few minutes, Nick, Trubel, Aunt Marie, and his mother Kelly defeat and kill Zerstörer.
Grimm: "Family Affair" Scene (2017)
The portal to "The Other Place" reappears and sucks Nick back through to the other side, only to be returned to the present.
Grimm: Nick Returns To The Present (2017)
Nick's friends were alive the ENTIRE time on the other side of the portal. During the last 2 minutes of the show, another man narrates what Grimmsters just watched. We learn that it is Nick and Adalind's son, Kelly.
Grimm: Final Scene (2017)
The final scene is 20 years later. Additionally, we learned that Trubel is Nick's 3rd cousin on his mother's side of the family and, that Monroe and Rosalee had triplets like Adalind and Captain Renard's daughter, Diana prophesied.

The ending for Grimm was definitely an interesting and satisfying twist. I am so GLAD the show did not end with another tragic ending like Buffy: The Vampire Slayer and Angel did 13 years or so ago.
Even though they are completely different Supernatural Horror Shows from Grimm, I honestly dreaded a bittersweet and tragic ending like Buffy and Angel. I am sure fellow Grimmsters are overjoyed with a happy cliffhanger.
Overall, I feel that Grimm's last 2-3 seasons could've been MUCH better. The writers wasted too much time politicizing the show and focusing on Captain Renard, Adalind, Juliette/Eve, Monroe and Rosalee's relationship, and making insignificant characters seem relevant.
As a viewer, I would've loved to have seen more international folklores be explored. During the previous season, there was an episode about the Inugami from Japanese folklore. Since Shinigami (the Japanese equivalent of The Grim Reaper) are very popular lately in Japanese entertainment, it would've been awesome to have Nick either fighting against, or collaborating with a Japanese Grim Reaper.
It most definitely would've been better to have discovered more about Hank and Wu as characters, especially Wu. Wu got the shortest end of the stick so to speak out of the entire cast of Grimm and he was the sergeant of the show. Something tells me that with Grimm's cliffhanger ending, there will probably be a remake, reboot, or spinoff show in the near future.
Regardless, I am so GLAD that Grimm's series finale wasn't an absolute Shit Sandwich. Anyway, what are your thoughts?

Thank you my gumdrops! Don't forget to like, subscribe, share, +1 on Google Plus, and leave your feedback in the comments section below!

How's it going my gumdrops? Thank Grimm it's Friday and Happy Saint Patrick's Day! This weekend, there will be no Song Saturday or Cartoon Sunday blogs. Considering that I've been updating and sharing past Irish and Saint Patrick's Day-themed blogs this week around social media (mostly on Google Plus), I need a little break.
Yesterday I realized that I have published about a dozen Saint Patrick's Day and Irish-themed blogs, throughout these last 4 years. In case you missed any of those blogs, their links are at the bottom.

Meanwhile earlier this week, we began with Bill Tytla's animated short, The Wee Men for Cartoon Sunday. Tytla's The Wee Men somewhat explained about leprechauns and their roles in Ireland. We already established that leprechauns run and hide with their crocks of gold but do we REALLY know why? Before explaining any further about their antics, let's explore the origins of the word, "leprechaun."
According to Irelandseye, "leprechaun" may have derived from the Irish term, "leath bhrogan." Leath bhrogan means "shoe maker," which was what we watched this past Cartoon Sunday in Bill Tytla's The Wee Men. The leprechauns in the short were shoe makers.
However, there is a possibility that "leprechaun" may have derived from "luacharma'n," which is Irish for pygmy.
Even though leprechauns are considered to be the national fairies of Ireland, those in the north Leinster area originally used the term "leprechaun." "Lurgadhan," "lurican," and "lurachmain," are 3 other variants of leprechaun.
Apparently, it is a common routine for these "wee men" to be found in an intoxicated state caused by home-brew poteen yet they still manage to be productive workers.
So, why do leprechauns run and hide with their crocks of gold?
Roaming and pillaging throughout Ireland, the Danes supposedly left behind ancient treasure. This led to the leprechauns appointing themselves as the guardians of the gold. This could also be a reason why leprechauns avoid any social interaction with humans.
Leprechauns view humans as being "foolish," "flighty," and "greedy creatures."
Once a leprechaun is caught by a human, the leprechaun uses his gold coin as a bribe from 1 of his 2 leather pouches. Most people don't know, that leprechauns carry 2 different coins in separate pouches.
2 Coins That Leprechauns Carry:
1) Silver Shilling- Leprechauns carry this magical coin in 1 pouch, which returns to the purse every time it is paid out.

2) Gold Coin- Leprechauns carry this in a different pouch from the silver shilling. It's used as a bribe for anything they feel is a "difficult situtaion," after being caught by humans. The coin also has the ability to turn into leaves or ashes after it is given away.
In addition to having 2 different pouches for 2 different coins, there are 2 distinct classifications of the so-called leprechaun family. There are the leprechauns, that hide and protect the gold and there are the cluricans, which have the tendency to borrow or steal almost anything.
Cluricans wait until it is dark to raid wine cellars and larders in people's houses. This is along with harnessing sheep, goats, dogs, and domestic fowl. Then, cluricans will ride them throughout the country at night.
After conducting research about leprechauns, I find this all to be very fascinating. It's amazing what you can learn, especially online. As I mentioned above earlier, if there are any blogs you may have missed about Saint Patrick's Day and the Irish in general within the last week to 4 years, here are 10 more blogs below.

What We Didn't Know About Saint Patrick's Day (2014)
Song Saturday: Primordial's Hosting Of The Sidhe (2016)

Cartoon Sunday: The Foreigner's Guide To Irish Accents (2016)
My Thoughts About The Real O'Neals (2016)
Song Saturday: The Irish Rovers' The Unicorn (2016)
Cartoon Sunday: Jeremiah Warren's The History Of Saint Patrick's Day (2016)
Song Saturday: VNV Nation's Darkangel (2017)
Cartoon Sunday: Bill Tytla's Leprechauns Gold (2017)
Song Saturday: Henry Cowell's The Banshee (2017)
Hopefully, you enjoyed today's blog.

Thank you my gumdrops! Don't forget to like, subscribe, share, +1 on Google Plus, and leave your feedback in the comments section below!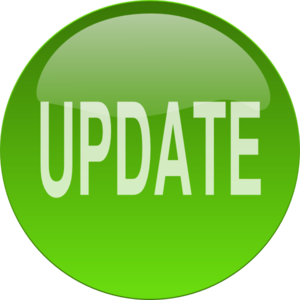 How's it going my gumdrops? You may recall that I was temporarily banned from Google Plus, last month for supposedly "spamming" and "messing with the site's algorithms," until March 5th.
[RANT] Been Banned From Google Plus! (2017)

With the dread of having to interact with that prick from 2-3 weeks ago, I contacted Google Plus' Help page on Monday. Luckily, I did NOT have to deal with him this last time. Someone a lot more pleasant and helpful was able to explain to me about that ridiculous banning. He was also helpful enough to share the link, which explains the ridiculous rules and restrictions on Google Plus.
Understanding Spamming On Google+ (2016)

I am still reeling over the fact, that always +1'ing, which is the equivalent of "LIKING" numerous posts is considered "spamming" and is seen as "trying to manipulate Google rankings." That must be the most preposterous rule I have EVER read or heard about for a social media site.
We can "Like" as many posts as we want WITHOUT getting banned on facebook!
While talking to that helper or moderator on Google Plus, I let him know that these rules are ridiculous and that the layout of the site is very user unfriendly. Almost no one knows how to navigate, much less use Google Plus.
Google Plus always did have a history of controlling and dictating its users and other sites affiliated with Google. This is exactly why so many people hate Google Plus.

A Maddness Review of GooglePlus (2015)

Google really should've better planned their site, in order to compete against facebook. I understand that Google Plus is suppose to be the "Anti-facebook," however Google's need to prove its non-conformity is so overdone.
Since joining 6 years ago, I have ALWAYS had a love/hate relationship with facebook. Mark Zuckerberg, the money-hungry dork, who insulted his facebook users by calling us "SUCKERS," only has notifications as the best feature on his social media site. Otherwise, facebook sucks for the most part.

We all know facebook's news feed mostly has shit post updates of wannabe "political activists" and attention seeking girls (and some mothers older than 20-something years old), that incessantly upload selfies for validation of their looks by lowlives. There's also spam ads. At least we DO somewhat get breaks from these antics on Google Plus.

Right now, I am still undecided about using certain strategies, in order to generate more traffic to It's Not All Gumdrops & Unicorns. A few times I have contemplated making my own fan pages on social media. Although, making fan pages for highly fickle subscribers would only create more unnecessary work for yours truly.
Managing this site alone is a job in itself. The fact that Google thinks they can control ALL their users is another reason for more people to not only HATE Google Plus, but also Google as a whole.
Over the last 2 weeks of my banning from Google Plus, I added It's Not All Gumdrops & Unicorns to more backlinks. Hopefully, the backlinks will generate more traffic to these blogs.
In addition, I have e-mailed book publishing companies, literary magazine journals, and literary agents to let them know this website and I exist. The other day, I also reactivated my Vivaldi account.
Since the last time I used the site 3-4 years ago, some additional features have been added. Vivaldi's current layout looks NOTHING like the last time. In fact, Vivaldi is really looking highly unflattering.

Years ago, the layout somewhat resembled facebook's Timeline except it was more public with blogs and status updates in various foreign languages. Vivaldi currently resembles Adult Swim's final layout, before the network's forum was shut down.
Those of you, who were on Adult Swim with me last year, remember how much we all HATED it. I especially hated it because my misogynistic cyberstalker spent the last 2 YEARS smearing my reputation by lying on me to everyone about my identity AND down vote trolling every comment and thread I posted, last year.
The lying, misogynistic, sociopath even stooped as low as down vote trolling the birthday thread, which was specifically made for me by a friend, last June.
The people currently running Vivaldi will soon regret the decisions they made in regards to the site's layout. What they're currently using was the final nail in the coffin for Adult Swim's forum, last year.
It is only a matter of time, until Vivaldi goes dark just like Adult Swim's forum did the day before last Christmas Eve.

With that being said, if you are AT LEAST 18 years old, enjoy reading innovative, informative, educational, and entertaining blogs with music, animation, horror, folklores, etc. SUBSCRIBE to It's Not All Gumdrops & Unicorns.

If you are NOT subscribed to this website, you are unable to read excerpts of some of my short stories on my Horror page. This is along with being unable to receive certain notifications about the latest blogs and other important updates.
In 2 more days, I will be publishing this weekend's Song Saturday and Cartoon Sunday blogs. So, stay tuned!

Thank you my gumdrops! Don't forget to like, subscribe, share, +1 on Google Plus, and leave your feedback in the comments section below!

How's it going my gumdrops? Did you read my e-mail notification or the status updates on social media? In case you missed it, you're gonna love this. After nearly 2 YEARS of being a part of Google Plus, sharing my content, and growing a following, my original account has been banned. This happened last Sunday night.
Imagine being blocked from posting to and sharing with everyone and ANYTHING on your own facebook wall. At the same time, friends and followers are still liking and sharing your content. THAT'S what I'm currently dealing with on Google Plus.
Google Plus temporarily banned me from using my original Google Plus account for 2 weeks. Meaning, I'm UNALLOWED to share, +1, comment, etc. until March 5th. This led to me creating ANOTHER Google Plus account, in order to contact Google Plus' Help page and my followers.
Having to contact Google Plus' Help page was as unpleasant as fighting with Adult Swim's former head moderator, who LOVES leaking our personal information and anonymous reports to trolls out of spite.
Earlier this week, I was flamed by some contemptuous prick from Australia. I think he is an employee/volunteer at Google Plus. Regardless, he has an atrocious disposition. He spent most his time berating and condescending to me and needed to have THE LAST WORD.
That prick went as far as cussing at AND berating me like I was some 5-year-old. It feIt as if I was in the middle of some flame war with a troll. His need to be hostile, rude, condescending, and belligerent was so insufferable, that I had to disable the comments section on my post.
I simply wanted to know WHY I was banned. That flame baiter tried goading me into a flame war and turned a simple question into an argument.
If he does actually work for Google Plus, he needs to be fired ASAP! I made sure to confront him about his atrocious disposition. He apologized, then reverted back to type within a matter of seconds.
While that prick from Australia was so busy berating and condescending to me, I told him that he was acting very unprofessionally and that his customer service skills were terrible.
After nearly 2 YEARS, I am suddenly accused of "spamming" on Google Plus? Not only am I accused of spamming, but I am also accused of supposedly "messing with Google Plus' algorithms."
Are the people working at Google Plus aware of the fact, that their entire social networking site is a state of confusion much like Tumblr and is a last resort site, which SPAMS their users like MySpace?

If you need further proof of what I am saying, watch this video by YouTube vlogger, Onision. Even HE knows that Google Plus' entire layout is user unfriendly and looks like The Hot Mess Express Train.

Onision "Why People Hate Google Plus (+ Fun Google Girls)" [2015]
Now, that the site has been "upgraded," there have been so many glitches we can barely post and share anything. Google should be glad that anyone bothers to use their social media site.
Most people, including blogger/entrepreneur, Derek Halpern told me last year, that Google Plus was "a waste of time." After last Sunday night's temporary banning, I am starting to believe that Derek is right.
It honestly would NOT surprise me if that prick's disposition alone drove away MORE users from Google Plus. He's more of a detriment to that social media site than yours truly. Here's the real kicker:
The latest Cartoon Sunday blog about JoJo's Bizarre Adventure is STILL getting +1's, even though I have been banned for going on 2 weeks.
If people on Google Plus had such a HUGE problem with me sharing my content, why weren't they more vocal about it? Let me guess, snowflakes became "triggered" and clicked the "Report" button because they felt that their "safe spaces" were invaded.

Besides +1'ing and sharing Horror and Anime art, I post and share my blogs to MANY communities on Google Plus. I mostly belonged to communities for Horror fans and writers, bloggers, music, and animation fans.
There were only a few Horror communities I more recently joined that removed me, so far. Otherwise, I have NOT had a single problem with ANY community, until this month.

Banning me from sharing my content to my niches, much less posting and replying to anything on my own wall is ridiculous. With this ban being put in place, it will surely hurt my page views and social interaction with friends and followers.
This means I must find and join a better social networking site and submit It's Not All Gumdrops & Unicorns to more backlinks for self-promotions.
Considering all the insults, that have been hurled at Google Plus by most people, over the last several years, Google is lucky that anyone bothers to use their search engine and social media sites.
Here are 2 more vlogs by Echo Gillette and Watch Mojo criticizing Google Plus.
1) Echo Gillette "Why Google Plus Failed" (2015)
2) Watch Mojo's Top 10 Social Media Platforms That Failed Spectacularly (2017)
Had I known that Google Plus was so nit picky and had such hypersensitive users on their social networking site, I wouldn't have wasted my time. Because some writing companies found a little value in the social media site, I gave it a chance and made some progress.
If it is NOT a necessity, I really do NOT want to join Twitter. I am beyond politically fatigued and had more than my fill of dealing with trolls on facebook and Adult Swim. Therefore, I must find some better resources.

In the meantime, the best ways to HELP ME would be to read, like, subscribe, share, +1 on Google Plus, and commenting on my blogs. I have put my blood, sweat, tears, and pride into building this website and publishing my blogs for the last ~4 years.
Without your support, I have NOTHING.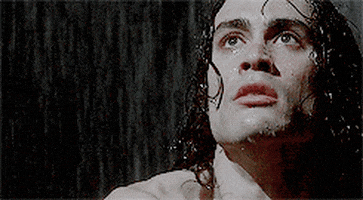 How's it going my gumdrops? Remember when I said, that I wouldn't be gothing it up hardcore as much this week? Well, I couldn't help it, especially not today.
The last 2 days, I have been updating more blogs that I published, throughout the years. In fact, I JUST updated a past blog, that I published about Bauhaus' Peter Murphy. Then, I linked that same blog into my most recent Cartoon Sunday blog.
Suddenly, I remembered that today is the day Brandon Lee would've turned 52 years old. I believe that he would've been a sexy, 52-year-old man had he STILL been alive today. Brandon probably would've also been getting more acting gigs.
Yes, I know. It sounds like I'm fangirling over a dead sexy (pun intended) actor more than 2 decades later. Honestly, I can't help it. Men with long, dark hair, especially if they happen to be musicians and/Goth have always been hard to get out my system.
Even though I retired from dating 10 years ago, dark hair, musicians, and Goths will ALWAYS be my types.
Aside from me having a certain type(s) of men, you already know that there are over 400 published blogs and counting on It's Not All Gumdrops & Unicorns.
Since it is the late Brandon Lee's 52nd birthday and because there are so many other people, who have never read my previous blogs about him, I thought I would share and re-share them with everyone for today.
All you have to do is click on this link and you will be directed to several links about the late Brandon Lee.
Thank you my gumdrops! Don't forget to like, subscribe, share, +1 on Google Plus, and leave your feedback in the comments section below!

How's it going my gumdrops? Happy New Year! Hopefully, you all enjoyed celebrating New Year's Eve and Day. Originally, I planned to publish a blog about Shogatsu, which is the Japanese New Year. It appears that I didn't end 2016 the way I intended. Let's just say that I ended 2016 with a bang, LITERALLY.
On the morning of New Year's Eve, I stayed up longer than I had wanted. Because my mother has a psycho alarm clock (we all think it's possessed, since it has a mind of its own), she needed me to remind her about her 4am dose of medication. To simply kill a little time, I watched a few Astrology videos on YouTube.
Already being tired from the day before, I dosed off in the middle of watching 1 of my Astrologer friends' YouTube vlogs. Apparently, I smacked my head REALLY HARD on the edge of our dining room table, while unconsciously leaning forward on a lower level dining room chair.
It was not until smacking the top center of my head, that I woke up with a headache. The impact from the smack caused some nasal pain. There is a possibility that I may have hit my head on my laptop's keyboard, in the process of hitting it on our dining room table.
Regardless, my head has been hurting on and off, since New Year's Eve.
Shortly after hitting my head, I used an ice pack for some pain relief. Hours later (the afternoon to be more exact), I was driven to the E.R. The medical residents did NOT perform any x-rays or scans to see if I had a concussion. They only tested my reflexes and asked some medical questions to see if I was coherent enough to know where we were and the time.
After those basic exams, the residents made me schedule a follow-up appointment with my primary doctor. Then, they told me to rest.
Yesterday, I attended my follow-up appointment and my doctor made me repeat the exact same tests, that I already did with the residents in the E.R. on New Year's Eve. According to my primary doctor, I do NOT have a concussion.
My primary doctor wants me to continue alternating between Ibuprofen and Regular Strength Tylenol for my headaches. This is along with using either an ice pack, or a heating pad for pain relief.
All in all, those trips to the hospital were a complete waste of time and money this week. On the positive side, I have no concussion, which I am glad.
So, what is on the itinerary for the very 1st weekend of 2017?
At the moment, I am unsure. However, I do intend to change the background scenery after January 7th, since Christmas Day will officially be over on the 8th for Orthodox Christians. It will be time to go red, again!

As you already know, I've had a rough end to 2016 and a rough start to 2017. Also, it doesn't help that my energy has been depleted, since last month with all the doctor's appointments and Christmas shopping. The doctors have told me to try taking things easy.
As long as nothing or no one throws any monkey wrenches into my plans, I would like to take a break and relax. This is really difficult to do, when someone always wants or needs something to be done for them. Therefore, I will try playing things by ear.
Aside from my head injury and trying to relax, do you have a favorite blog that I published last year?
I noticed that some of you have really enjoyed my blogs about folklores, especially when I explained about Shinigami in Japanese folklores. How about my interview with former White Zombie bassist, Sean Yseult? Or my Song Saturday and Cartoon Sunday blogs?
Are there any favorites from those particular blogs? If so, let me know. I would love to have your feedback! It lets me know what you would like to see more of on here.

Anyway, thank you my gumdrops! Don't forget to like, subscribe, share, +1 on Google Plus, and leave your feedback in the comments section below!

How's it going my gumdrops? How was your YuleChristmaHanukkah? Hanukkah's still being celebrated (if memory serves me right), along with Christmas. Don't forget that Orthodox Christians don't celebrate Christmas Day, until January 7th.
The Orthodox Christians are somewhat lucky in that regard. All their presents will be on clearance. So, you may be wondering, "Anna, what did you get for Christmas?"
Shoes, candy, clothes, jewelry, a snow suit and rainboots like I wanted for having to shovel up all our snow, 4 pairs of ear buds and head phones, an abstract art painting, which was custom made by a long-time college friend of nearly 15 years, glycerin bar soaps, another cordless mouse for my other laptop, and another winter coat for this Christmas.

Hopefully, you were able to enjoy the holidays despite all the tragedies in the news. Lately, I dread turning on my TV and laptops. It feels like there is a celebrity death toll almost everyday.
This most definitely applies to legendary actors, actresses, and talented music icons.
I am sure many of you will probably roll your eyes at me for continuously mentioning Stone Temple Pilots' Scott Weiland. Even though he died last December, I believe his demise caused a domino effect of legendary entertainers (mostly iconic musicians) dying, throughout this year.
The death of Motorhead's Lemmy Kilmister on December 28, 2015 was a brutal segue into this year, regarding music icons. At the very beginning of 2016, we all lost David Bowie, who was also a major musical influence to the late Scott Weiland and many others.
Very much like Lemmy Kilmister died 4 days after his birthday from Prostate Cancer, Congestive Heart Failure, and Cardiac Arrhythmia, David Bowie privately died from Liver Cancer 2 days after his birthday.
Then, 1 day after Valentine's Day, Prince's protegee Vanity died from Renal Failure. Literally 2 months later, HE died.

Everyone knows that people die everyday by the seconds. However, I have NEVER in all my life ever heard about so many LEGENDARY entertainers dropping like flies by the nano second the way they have in 2016.
2016 has been a really cruel and shitty year for so many of us, that we can't wait for it to be over. Without a doubt, 2016 EXCEEDED my expectations of being a horrible year. So many lives have been taken, during this year, that lately I have even cried about it.
Whether it was just the average man, woman, child, or an iconic celebrity, loved ones have been in mourning. All these deaths will surely make grief counselors and funeral homes richer, if not already.
Let's all hope and pray that we can survive 2017 without there being so many deaths in general. I was going to publish another Song Saturday and Cartoon Sunday blog to end this year, but have changed my mind. These last 2 weeks have been extremely exhausting.
If I have enough time and energy, I intend to publish more blogs at the start of 2017. With that being said, RIP George Michael, Carrie Fisher, Debbie Reynolds, and to all those who lost their lives in 2016! I wish you all a very happy and more prosperous new year!

Thank you my gumdrops! Don't forget to like, subscribe, share, +1 on Google Plus, and leave your feedback in the comments section below!

How's it going my gumdrops? Can you believe that today is the day, that the Slasher Horror film SCREAM released in movie theaters 20 years ago?! Wow! Where has the time gone? In 1996, I was only 14 years old.
During that same time, Beavis And Butt-Head Do America released and I went to see that movie with my uncle. Yes, you read that correctly. Both SCREAM and Beavis And Butt-Head Do America are celebrating their 20th anniversaries today.

Because you must be AT LEAST 17 years old, in order to go see an R-rated movie, I never watched SCREAM on the big screen. Yes, I know. Adolescents under 17 would sneak into an R-rated film, if they did NOT have a parent or another adult to take them to go see it.
However, that was never the case for me. By the time I was 14 years old, I normally rented R-rated movies with my mother at local video stores. In order for SCREAM to get an R-rating, a few scenes actually had to be deleted.
In the 2011 documentary, SCREAM: The Inside Story, the cast and crew mentioned, that some scenes were removed from SCREAM.
Do you remember those scenes of Drew Barrymore playing the character, Casey?
Ghostface sadistically grilled her over the telephone about Classic Slasher films and their moral villains. The filmmakers had to delete this scene of Casey's boyfriend being gutted on the patio.
1) SCREAM [Deleted Scene]: Casey's Boyfriend Steve Is Gutted (1996)
The filmmakers also had to edit scenes of Casey being hung from a tree.

2) SCREAM [Deleted Scene]: Casey Hanging From The Tree (1996)
Here are 3 more scenes that were removed from the movie, SCREAM.

3) SCREAM [Deleted Scene]: Tatum's Death By Garage Door (1996)
4) SCREAM [Deleted Scene]: Kenny The Camera Man Gets His Throat Slit (1996)
5) SCREAM [Deleted Scene]: Stuart's Hand Drips A Puddle Of Blood After He & Billy Stab Each Other (1996)
Now that you have watched SCREAM's deleted scenes from above, it is only fitting to revisit these past blogs from 2014. While I was on social media yesterday, I re-shared my previous blog regarding a review, that I published about Christmas Slashers.Those Slashers date as far back as 1972.
Most people are unaware that Christmas Slashers are some of the roots to the Slasher Horror genre. Without Christmas Slashers, John Carpenter's Halloween would've never existed today. If you read my Christmas Slashers review, I explain about this.

My Christmas Slasher Review (2014)

Since we are on the topic of SCREAM, the franchise still appears to be a very popular franchise 20 years later. In fact, I was quite surprised that MTV chose to remake this 20-year-old Slasher Horror film into a TV series.
You may be wondering, What do you think about MTV remaking SCREAM into a show?
Truthfully, it was highly unneccesary for a network, which was originally dedicated to airing MUSIC VIDEOS to be jumping on the bandwagon of remaking films. Even though I never bothered to watch the TV series for SCREAM, it's quite evident that Hollywood filmmakers and screenwriters are seriously in need of MUCH newer and a lot more ORIGINAL material.
It appears that most filmmakers today are too hung up on their nostalgia. This Slasher did NOT need to have its own TV series in this era. It would've made sense if SCREAM had its own show, during the time when the film was popular in the late 1990's.
Other than that, MTV and the creators of SCREAM's series are desperately reaching for viewership. The trilogy had its time and needs to stay in the past without Hollywood filmmakers ruining its legacy for money.
Now, let's take a murderous trip down memory lane by watching the documentary SCREAM: The Inside Story. The uncensored version of this documentary, which I originally uploaded to the following blog, was removed from YouTube.
Therefore, I was forced to update my blog with a censored version of it. So, bear with me. Anyway, here's SCREAM: The Inside Story to celebrate the 20th anniversary of SCREAM.

SCREAM: The Inside Story  (2014)

Thank you my gumdrops! Don't forget to like, subscribe, share, +1 on Google Plus, and leave your feedback in the comments section below!

How's it going my gumdrops? This blog ALMOST didn't get published today. After going on Christmas shopping sprees for 4 days straight and shoveling snow twice yesterday, my body is killing me.

PROTIP: Never go on Christmas shopping sprees for 4 DAYS STRAIGHT, then shovel nearly 1 foot of snow a day later. Otherwise, you will be really stiff and sore for days.
Aside from the protip, most of us are down to the last 13 days before Christmas Day. Do you know what's happening these next 13 nights? Iceland's 13 Yule Lads start to wreak havoc all throughout these next 2 weeks.
Some of you may remember that last year, I published a blog about the 13 Yule Lads. For those of you, who were not here last December, I explained in detail about these mischievous lads.
Much like Saint Nicholas and Krampus, the 13 Yule Lads reward nice children and punish the "naughty" children.
Since today is December 12th, Stekkjarstaur or "Sheep-Cote Clod" is the 1st Yule Lad to arrive tonight. Tonight is the night, when this stiff and peg-legged Yule Lad starts to harass the sheep in the towns of Iceland. The 13 Yule Lads actually dwell in the mountains.
On December 12th, Stekkjastaur departs from the mountains to harass the sheep in towns. Then, he returns to the mountains on December 25th (Christmas Day).

Stekkjastaur not only departs from Iceland's mountains to arrive in town to harass the sheep, but he also has the ability to reward and punish children. All the well-behaved children are to be rewarded with a Christmas present in their shoes. The misbehaving children, on the other hand, receive potatoes in their shoes.
Potatoes are much better than being given lumps of coal and being whisked off to Hell by Krampus, right? At least potatoes are edible compared to coal. Like I said earlier, as mischievous as the 13 Yule Lads are, they act as Krampus and Saint Nicholas in Iceland. It really all depends on the child's behavior.
To learn more about the 13 Yule Lads, click on the link below.

Thank you my gumdrops! Don't forget to like, subscribe, share, +1 on Google Plus, and leave your feedback in the comments section below!