How's it going my gumdrops? Can you believe that 2018 will be over in 4 more months? I can't believe how much time has gone passed. This year did not exactly go the way I planned, which is highly disappointing. Realizing this makes me feel unaccomplished.
Throughout every year, I always hope for the better but it seems like everything keeps getting worse. Today is the 5th anniversary of It's Not All Gumdrops & Unicorns. There are fewer questions this year. Here are the following questions I have answered:

Zombified: How do you think things with your website will evolve in the future?
Answer: Honestly, I have no idea. Webs' engineers need to hurry with their repairs. They are that 1 straw breaking every camel's back. In other words, most of us, who use Webs as a platform for publishing content like myself and/ business owners are suffering.
As I explained to a Webs Customer Service Representative over the phone last Friday, we have been losing customers, subscribers, traffic, etc. It all depends on what that person is using Webs for.

I personally use Webs' service for publishing and sharing excerpts of my short stories for only members of It's Not All Gumdrops & Unicorns to read on the Horror/Thriller page. That's along with blogging normally at least 2-3 days a week.
Earlier this year (late January to be more specific), I stopped blogging on It's Not All Gumdrops & Unicorns and started experimenting again on Blogger.
After building my 2nd Blogger page, OMG, Anna! What's Going On?! I noticed there were less problems with publishing my blogs. Also, the features that us bloggers can use on Blogger like scheduling blogs to be published and meta tagging WITHOUT any glitches are free.
Not having to pay for more artistic designs on Blogger is another bonus.
Countless times over these last 5 years, I have said that WordPress is highly overrated and overpriced for vapid designs and is user unfriendly. This statement still holds true today. The ball is currently in everyone else' court other than mine.
Only YOU can help generate traffic to content by liking, sharing, and having discussions. Discussions especially generate THE MOST traffic to a website.

Marquis DeBlood: What inspired you to start writing?
Answer: This is a great question. Since elementary school, I learned how to create my own short stories. My teachers in 1st and 2nd grade made us draw pictures and write short stories.
By 3rd grade, my English teacher gave us a monthly chart with ideas to create stories with for assignments. Once it reached October, we had to create our own Halloween stories. You, as well as some other Horror fans would've loved those assignments in school.
That year in October, I really had fun. I wrote short stories about werewolves, zombies, vampires, and Chucky from Child's Play. Looking back, I suppose that would've been labeled as "Fan Fiction," before Fan Fiction was ever a term or a website. Not that I support Fan Fiction, but you get my point.

After becoming a teenager, that was when I really became interested in Creative Writing.
As a form of personal catharsis, I wrote angry poetry, when I wasn't creating my own characters and short stories. During my high school senior year, I had a disparaging teacher for Creative Writing Class. 
That same teacher claimed, that all my stories and poems were "depressing." Maybe some of my poems were but NOT my stories. You have read some of the excerpts of my short stories on my Horror/Thriller page to know, that they are NOT "depressing."
After minoring In Creative Writing in college, my professors appreciated my work. Those disparaging remarks didn't stop me from graduating college with a Creative Writing Minor.
In a nutshell, that red-headed, divorced cow (or pig) from high school, along with my asshole study hall monitor, who labeled me as "The Next Columbine Student" can go fuck themselves to Icy Hot.

BTW: I added more excerpts to the Horror/Thriller page. Whenever you have the chance, I highly encourage every member to sign in and read them.
Robert: What is your favorite album of all time?

Answer: That is a tough question to answer. After being exposed to numerous music genres, sub-genres, and albums by so many mainstream and underground bands and singers, I cannot name only 1 album. The following is a list of my favorite albums:
Gravity Kills' Gravity Kills and Perversion
Stabbing Westward's Wither, Blister, Burn, & Peel and Darkest Days

Lords Of Acid's Lust, Voodoo-U, and Our Little Secret
Stone Temple Pilots' Core, Purple, and No. 4
Type O Negative's Bloody Kisses and October Rust
KoRn's KoRn, Life Is Peachy, Follow The Leader, and Untouchables
Dokken's Breaking The Chains and Back For The Attack
London After Midnight's Psycho Magnet
Lacuna Coil's In a Reverie, Unleashed Memories, and Comalies
My Life With The Thrill Kill Kult's A Crime For All Seasons
The preceding list only names a few of my favorite albums.
With all that has been answered, did you enjoy learning anything new from today's Q&A blog? What are your thoughts?
In the near future, I always look forward to seeing more of you on It's Not All Gumdrops & Unicorns and on OMG, Anna! What's Going On?! Thank you!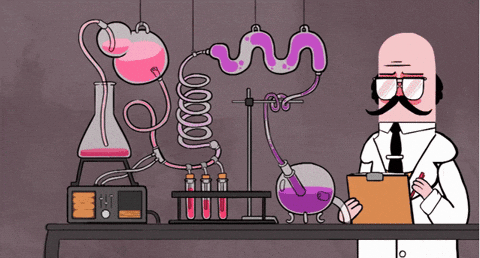 How's it going my gumdrops? While I experiment with a re-branding, It's Not All Gumdrops & Unicorns will remain live. As a blogger, I could or WOULD probably generate better traffic and more respect on Blogger than on Webs.
You are probably shocked and filled with questions such as "Anna, you built It's Not All Gumdrops & Unicorns 4 going on 5 years ago. Why the sudden change?"
Do you remember the blog I published 2 Sundays ago?
After publishing OMG, Anna?! What's Going On?! on January 21, 2018, I went to bed that morning. By the afternoon, I woke up and suddenly, it dawned on me. I realized "OMG, Anna! What's Going On?!" sounds MUCH catchier than It's Not All Gumdrops & Unicorns!
Because we live in an extremely self-righteous, hypersensitive, and politically correct YET politically hypocritical and DIVISIVE era, most people do not understand sarcasm UNLESS it is of benefit to them. They especially do NOT understand my brand of dark and sarcastic humor.

When I originally built It's Not All Gumdrops & Unicorns on September 23, 2013, it was meant for my chapbook. Throughout these last 5 years, my content has really changed.
The title, "It's Not All Gumdrops & Unicorns," is incompatible with the type of blogs I publish. The title actually clashes with 98% of my blogs. Blogs I have published, since 2013 are mostly irrelevant to my short stories.
After Xanga shut down, then re-launched on WordPress of ALL blogging platforms, my subscribers and I relocated to what we thought was the next best blogging community to Xanga. That was Blogster. Xanga and Blogster's blogging communities were and still are polar opposites of each other.
Had I not been working for my uncle's company, while trying to get more Xangans to join Blogster, I really could've dedicated MORE time to learning how to use Blogger and converting it into a website.
Because I read articles about why authors/writers should have our own websites, and since my uncle already wanted me to write the content for HIS company's website, I taught myself how to build It's Not All Gumdrops & Unicorns by watching tutorials on Webs' YouTube Channel.

With all that being said, I have chosen to build a separate website from It's Not All Gumdrops & Unicorns on Blogger. I will keep publishing Song Saturday and Cartoon Sunday blogs on OMG, Anna! What's Going On?! However, I will continue to share past blogs from here onto the new Blogger site I built.

What is the name of my site on Blogger?
It's called OMG, Anna! What's Going On?!
omgannawhatsgoingon.blogspot.com
I had my friend, Scott Wilcox from Horror-Punks.net design my Blogger banner like he did for It's Not All Gumdrops & Unicorns' home page. Judging by the looks of it, I need to shrink the banner down a bit, in order for everyone to see the entire design.
Scott worked really hard on the design with the ideas I gave him. After giving him a detailed description of what I want, he can take it and bring it to life. That's what I really love and appreciate about Scott Wilcox as an artist.
Believe it or not, there are other artists, who will ignore your artistic vision for their own. Otherwise, they will allow a random 3rd person to overstep his/her bounderies by dominating your artistic vision because he/she wants to have the spotlight, when nobody asked for his/her opinion.
Luckily, Scott does not possesss those traits or allow interlopers to dominate your artistic vision.
There is still more managing I need to do on OMG, Anna! What's Going On?! As long as there are NO monkey wrenches thrown into my plans, I intend on publishing new Song Saturday and Cartoon Sunday blogs, this weekend.
Since I have not yet published a new blog, OMG, Anna! looks bare naked, right now. Therefore, stay tuned.
What are your thoughts about the new website I built on Blogger?
Anyway...
Thank you my gumdrops! Don't forget to like, subscribe, share, and leave your feedback in the comments section below!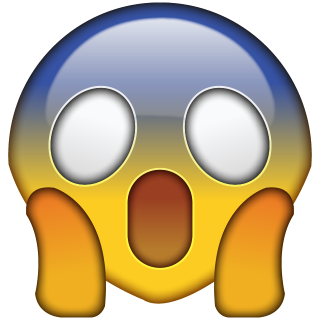 How's it going my gumdrops? There has been a lot of ridiculousness happening both on and offline. Have you noticed, that I have NOT been publishing as many blogs, lately? You are probably wondering, "OMG, Anna! What's going on?!"

Besides the usual sinuses, I caught a cold AND winter allergies on Christmas Day. Then, we had to call the ambulance literally 1 day after because my mother had another medical emergency.
You may also remember a while ago, that I mentioned contacting Webs and Vistaprint regarding the glitches I've been having on It's Not All Gumdrops & Unicorns.
Earlier last week, I contacted Webs AGAIN about the most recent Song Saturday blog, that I published being deleted. I thought I was only deleting a duplicate draft the site had made.
It turned out I deleted the actual blog, that I originally published. Webs' tech support could NOT restore it, which led to me redoing my Song Saturday blog from scratch. In case you missed the latest Song Saturday blog, here it is once again.
Song Saturday: Nick Cave And The Bad Seeds [Featuring Kylie Minogue] Where The Wild Roses Grow (2018)


Hopefully, you enjoyed the Song Saturday blog above. I worked extremely hard on it TWICE. According to Webs and Vistaprint, they had just as rough of a time last year as the rest of us. Webs has been an absolute nightmare, since last year.
Webs' online tech support page on facebook went as far as blocking our messages and disabling their comments bar. Webs and Vistaprint reassured me by phone, that tech support is working REALLY hard on solving the problems, that we as customers have been experiencing. We cannot help feeling skeptical of their claims.

If tech support HAS been fixing the glitches, we would not know it. These glitches have been ongoing for more than a year without any response. Supposedly, Webs' tech support has not been responding to us because they are fixing the glitches.  

Rather than leaving us with the impression, that they are avoiding our complaints, it would be MUCH better to respond back to us. The fact that I had to find Webs' phone number online to call them about the glitches on here was ridiculous.

While talking to a customer service representative, I informed him about how irate we have been with Webs' lousy service. Some business owners are now using other companies because Webs caused them to lose money and customers.
Every so often, I hunt for a website builder, that is similar to Webs without all the glitches. Since Webs is powered by Vistaprint, their site builder looks identical to Webs. Vistaprint claims to have more features than what they gave Webs.
Vistaprint also requires customers to pay $45 a year to use their services. This may sound reasonable but what if Vistaprint's glitches are just as bad, if not worse than Webs? Luckily, I am not in as terrible of a situation as those, who pay for Webs.

The most popular website builders such as WordPress, Wix, Weebly, Jimdo, Joomla, etc. are NOT as user friendly as they claim. They also lack the ability to customize their interfaces and website templates.
Even though those website builders generate more free site traffic than Webs, the designs they have for websites highly lack artistic and creative expression.
Because they are on that Hipster fad of using photographs and expanding pictures as website template designs, all their templates suck. Where is the creativity?
If I want to look at someone's pictures, I will look at a friend's photo album on facebook. I don't want a photographer's boring pictures as a website design.

Whenever people visit It's Not All Gumdrops & Unicorns, they normally say, "I love what you did with the look of your site!" You already know that I spend a lot of time designing this website, when I am not publishing blogs.
While attracting 18 to 50-something-year-old adults to read and subscribe to my content, I want my website to look creative. When it comes to having creative templates and user friendliness, Blogger is the closest to Webs.

Last week, I slightly modified the appearance of my Blogger, in case I DO get sick of Webs and leave. It is not as fancy-looking as THIS website, but my current design on Blogger gives you a dark tone in regards to my content.
Speaking of content, I contacted more Horror and Thriller sites last week. Their inboxes are probably flooded with authors' messages. Hopefully, more have the chance to read mine.
In the messages, I explained about myself as a writer, blogger, and webmaster. This was along with e-mailing them additional links to It's Not All Gumdrops & Unicorns.
So far, only 1 person responded back. I will wait patiently for the others to respond.

Which Horror and Thriller websites did I contact?
Considering that I have spent the last several years dealing with opportunistic, social climbers hovering over It's Not All Gumdrops & Unicorns to copycat nearly everything I do, and joining ALMOST every Google Plus community I join, I will temporarily keep the names of those sites private.

Before I forget, I want to warn you that I may be publishing LESSER Song Saturday and Cartoon Sunday blogs over these next few weeks.
Literally 2 days before Valentine's Day, I have to get my other wisdom teeth extracted. In addition, I want to revise my most recent short stories again.
These last 5 years, I have continuously backburned working on my stories because of working, blogging, building and managing this website, social networking, etc.
This year, I want to finish writing my other stories and possibly submit them to Horror and Thriller literary journals.

Time flew by and continues to do so. I would really love to have at least 1 of my short stories featured in a Horror AND Thriller anthology. Some of my work is already bound to a chapbook, but it is not the same as having your own work published in a book for everyone to buy for reading.
After everything that was said in today's blog, do you have any thoughts or questions? If so, let me know.

Thank you my gumdrops! Don't forget to like, subscribe, share, +1 on Google Plus, and leave your feedback in the comments section below!

How's it going my gumdrops? Happy Belated New Year! Before I became preoccupied offline, I originally planned to publish a blog wishing everyone a happy new year.
In case you missed my posts around social media and the e-mail notifications I sent to my subscribers, I was sick during Christmas. To make matters worse, my mother had a medical emergency literally 1 day after Christmas. We had to call the ambulance.
While battling a cold, winter allergies, sinuses, etc. ~2 weeks ago, I hope you enjoyed those creepy yet festive blogs regarding Yule and Christmas as throwbacks. Honestly, I did not have a chance to enjoy Christmas, in case you are wondering.
Aside from those issues, I cannot help noticing how extremely saturated the Horror Industry has become over the last 10-15 years. It is amazing how an entertainment genre such as Horror has surged in popularity over this last decade.
Within my immediate family, my mother and I are the only Horror fans. Being born and raised in the 1980's and '90s, when the Slasher Horror genre was at its pinnacle yet always being demonized by media watchdog groups, I grew up watching Horror.

As much as I enjoy watching TV shows and movies about the paranormal, vampires, witches, etc. the Slasher Horror sub-genre has always been my favorite.
The villains are more realistic and believeble. Most people will tell you that vampires, zombies, ghouls, werewolves, and other types of monsters are not real.
There are even those skeptics, who refuse to believe in the paranormal. Serial killers, stalkers, sociopaths, psychopaths, and those with other mental disorders on the other hand, DO exist in everyday life. I am not saying, that I don't believe in ghosts because I do.
However, there are still those skeptics regardless if they believe in a higher power or not, who deny that ghosts exist. This especially applies to certain skeptics, who need to prove everything based on SCIENCE.
Out of all the Horror sub-genres, the Slasher sub-genre is the most believable and realistic. I believe the Slasher sub-genre is the most frightening.
When it comes to Slashers, the serial killer is labeled as "The Moral Villain." If you've ever watched Wes Craven's Slasher Horror film, SCREAM within these last 22 years, you should remember Jamie Kennedy's character, Randy Meeks.
In SCREAM, Randy explained what characters should NOT do, in order to survive a Slasher Horror Movie.
SCREAM: Randy's Rules For Successfully Surviving A Horror Movie (1996)
The Moral Villain will typically serial kill obnoxious teenagers, who are abusing drugs, having pre-marital sex, and saying "I'll be right back." Slashers can also segue into the Thriller genre.
Characters with killer instincts and life-threatening mental disorders can be important traits in Thrillers. Some of these traits in villains help assemble Horror/Thrillers.
As a writer, my stories would fall into the Horror/Thriller genre. On Thursday, I spoke with someone on the phone, who helps writers find publishing companies and literary agents. I informed her, that I built my own website, blog, and share blogs regularly.
In addition, I explained about the type of short stories I write. Even though NONE of my stories are about the stereotypical vampires, zombies, werewolves, etc. I mostly consider myself to be a Horror writer
Stories about stalkers, misogynists, the abused, scorned women seeking revenge, etc. can be disturbing as well as frightening.
About The Horrors Of Womanhood (2016)

I would love to see my work published in a Horror anthology and under the category, Horror. At the same time, there will be those narrow-minded critics saying, "You're not a Horror author. Horror has vampires, zombies, creatures, etc."
I would love to have my work categorized as Horror because there is a lot more to the genre than only monsters. Stories and films about vampires and zombies over this last decade have become so cliche.
Anything can be horrifying without vampires, zombies, werewolves, monsters, etc. being involved.
Over these last few years, I was very surprised to learn, that more women are Horror authors. Much like music, the overall Horror genre was always male-dominated. The times really have changed.
I was always that "weird girl" growing up in school, who wrote Horror Stories dating back to 3rd grade. As I became a young woman, I wrote more of them.
In case you haven't spent time reading the About page, some of my short stories are already bound in my Carthage College chapbook. They are just unpublished.
Some of the excerpts for my most recent short stories are on the Horror page. Only subscribers are allowed to read them. Not visitors.
Why Is My Horror Page Restricted? (2016)
If you would like to read my excerpts, you MUST subscribe to It's Not All Gumdrops & Unicorns. Regarding my stories, this is the only requirement, right now. Subscribing is FREE.
Seeing how saturated and cliche the Horror genre has become today, I have contemplated whether or not to target the Thriller genre.
While speaking to that lady, who helps writers on Thursday, she suggested that I try submitting my stories to literary journals for the Thriller genre.
Both of us believe my short stories would be better suited for the Thriller genre than Horror. In some ways, the Thriller genre seems more versatile than Horror. Also, my work could appeal to other types of readers.
This is where YOU, my subscribers come in:
Those of you, who have read some of my short stories and excerpts, what are your thoughts?
Do you think my stories belong in the Thriller genre or can they be categorized as Horror/Thriller?
If you have NOT already viewed my Horror page, please sign in and read that page right now. I would really love to have your feedback.

Thank you my gumdrops! Don't forget to like, subscribe, share, +1 on Google Plus, and leave your feedback in the comments section below!
How's it going my gumdrops? Like the coldest winter chill, Heaven will surely not be beside Chiller TV next year. (Did you catch that Alice In Chains song reference?)
On Black Friday, I browsed around a forum I belong to and discovered that NBC Universal's Chiller TV will drop dead before next year.
Chiller Going Dark As NBCUniversal Axes Horror-Centric Channel

This was unexpected news. Even though Chiller TV's programming could've been a lot better, I am somewhat surprised that NBC Universal chose to ax their Horror-centric channel after all these years.
This March 1st, Chiller TV officially turned 10. Households without a Dish Network or Direct TV package will not be hurt by the channel "going dark;" Only households with Direct TV and Dish were able to watch Chiller.
Time Warner Cable NEVER had Chiller TV. This channel was WAY too niche.
After Dish Network discontinued Chiller TV from their packaging, the Horror-centric channel became nicher. Every household did not have a Direct TV or a Dish Network package.
Had Time Warner Cable added Chiller TV to their package 10 years ago, the channel probably would've acquired more Horror viewers and ratings. More households today may pay to watch online streaming shows, but there are still households with basic cable and satellite packages.
I believe more households had Time Warner Cable as their provider than Direct TV and Dish Network combined. When Horror Anime returned to Chiller's programming, ONLY households with Direct TV and Dish could watch the channel.
Viewers with satellite packages DID watch Chiller's shortly lived Anime Wednesday block. However, we were automatically excluded from the viewer ratings.
There were articles claiming, that ZERO viewers watched Anime Wednesday within the first 3 weeks of its launch. Viewers like myself can declare that was a LOAD of bullshit.
Before Adult Swim's forum was shut down last winter, I posted in threads during July 2015 about Chiller TV's Anime Wednesday block. Those of us with Dish Network and Direct TV watched it. Our viewership just was NOT included in the ratings.
That is a perfect example of WHY I am not OBSESSED with ratings. Ratings can be RIGGED. This is what Cartoon Network, Adult Swim, and Toonami fanboys over the Internet cannot seem to grasp.

By Chiller NOT being on Time Warner Cable's package, it lost more potential viewers.
On August 16, 2015, I published a Cartoon Sunday blog. In the following blog, I gave 5 reasons why Chiller TV's Anime Wednesday block tanked in generating more viewers.
Cartoon Sunday: Tokyo Ghoul Trailer (2015)

All 5 reasons I provided in the Cartoon Sunday blog above are still true, 2 years later. The fact that the Horror-centric channel was excluded from Time Warner hurt Chiller TV's viewership the most, in my opinion.
When I joined the original Xanga 4 years ago, I published a blog explaining about the flaws in Chiller TV's programming.

Chiller TV Or Not So "Chiller TV"? (2013)
As I reflect on 1 of my earliest blogs from Xanga 4 years later, everything that was said still holds true today.
As a Horror AND Anime fan, I remain to be disappointed in Chiller TV's programming. This NBC Universal channel had SO MUCH potential, that went to waste.
On December 31, 2017 at 11:59 pm, Chiller TV will drop dead and be gone forever.
Therefore, if you are a Horror fan with Direct TV, I recommend watching Chiller TV during these final days.
Pretty soon, this channel will bite the dust and we will all have NBC Universal to thank for axing their very own Horror-centric channel.
What are your thoughts?

Thank you my gumdrops! Don't forget to like, subscribe, share, +1 on Google Plus, and leave your feedback in the comments section below!


How's it going my gumdrops? Compared to last week, I have been feeling MUCH better. For those who may have missed the previous blog, you can read it HERE.
The blog in the link above explains how I spent Halloween and there are updates, in regards to my website's content on Webs.com. It appears that It's Not All Gumdrops & Unicorns will be stuck here on Webs a little longer.
Since last week, I have been dabbling with other website builders. While dabbling with other site builders, I managed to stumble upon another blog, that I published days before Halloween 2013.
Have you ever listened to that song by the Industrial Metal band, Ministry? Even though Halloween was on last Tuesday, if you love the holiday and happen to be a fellow Goth and/ Horror fan, everyday is like Halloween.

Today's Throwback Thursday blog was a blog I published, during the early stages of managing It's Not All Gumdrops & Unicorns, while still blogging on Blogster 4 years ago. It was literally 2 days before I also stopped working for my uncle.
Years before I started blogging again, I heard different Hollywood actors narrating Edgar Allan Poe's The Raven. Then, I shared this rare gem in a blog on October 27, 2013 for readers, viewers, and listeners.
Let's revisit Christopher Walken's narration of Edgar Allan Poe's The Raven for today's Throwback Thursday. Click on the link below and you will be directed to that blog.

Christopher Walken Narrates Edgar Allan Poe's The Raven (2013)

Thank you my gumdrops! Don't forget to like, subscribe, share, +1 on Google Plus, and leave your feedback in the comments section below!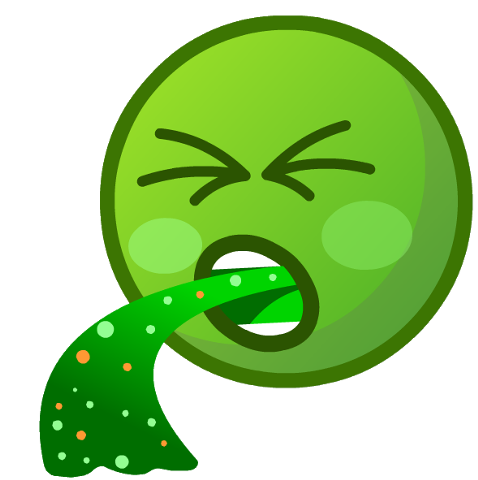 How's it going my gumdrops? Did you enjoy your Halloween? Hopefully your Halloween went much better than mine. Unfortunately, I did NOT have the opportunity to enjoy the holiday.
Instead of celebrating Halloween, I did chores as usual. However, I honestly did not expect to have such a brutal sinus headache.
Throughout the day and night of Halloween, it felt as if someone was crushing my skull on both sides. This was because I did not take my Zyrtec and because of the dampness in the air.
Whenever it rains or snows or is about to do so, my sinuses start bothering me. Eating and drinking hot and spicy foods and beverages are my normal rituals for sinuses. This includes sleeping with the heating pad on my head and face.
In order for the heat from it to loosen the tension in both my face and head, I normally rotate where to apply the heating pad. Also, gargling with Cool Mint Listerine helps.
Cool Mint Listerine helps to open my nasal passage because the alcohol is so strong. This last time, nothing I did helped nurse my sinuses. I even lost my appetite after eating 1/2 my Turkey Sandwich.
After eating only 1/2 my Turkey Sandwich for a late afternoon lunch, I started feeling nauseated. I thought making a sandwich would curb my hunger, until dinner. I ended up not eating dinner.
Between the sinus headache and nausea, I refrained from heating frozen shrimp for dinner and chewed on Dentyne Ice Gum. Mint gum typically settles my stomach. It failed last Tuesday.
An hour after I finished watching Fresh Off The Boat, I raced to our bathroom and puked turquoise. Yes, you read that correctly. Turquoise. Turquoise is only 1 of my favorite colors.
Why was the vomit turquoise?
I gargled with Cool Mint Listerine and was chewing Dentyne Ice Gum. That was round 1.
Then, my youngest aunt boiled some water for me to make Hot Lemonade. While watching MTV Classic 3 hours later, I took my thyroid pill. Literally a few minutes after taking the pill, I ran to our bathroom again for rounds 2, 3, and 4. I had not barfed that much, since 13 years ago!
In April 2004, I was still in college and had a torturous oral extraction done on a wisdom tooth. My oral surgeon prescribed me Oxycodone. Oxycodone is 5 times stronger than Hydro.
Regardless, I cannot take any oral medication with codeine in it. To paint you a pretty little picture, imagine a college student vomiting from alcohol poisoning. THAT'S how sick I was from taking Oxycodone in 2004.
Even though I haven't taken any oral medications with codeine in them for more than a decade, I puked like I did, last Tuesday night. My throat, diaphragm, waist, lungs, and arms were sore on the inside, after all 4 rounds of upchucking.
In fact, I was sore all week. It hurt to laugh at anything because vomiting from such a brutal sinus headache took a huge toll on me physically. Compared to last week, I am feeling much better.
Meanwhile, I am having a difficulty deciding what to do with my content. You may have noticed, that I changed the scenery for the next 26 days. At the same time, Webs' service has been terrible this year, including these last 4 months.
You cannot help noticing that the main page is still displaying blogs, that I published weeks ago when I have published many other blogs within the past week or so. Many customers are furious with Webs and their tech support.
Lately, I have been contemplating if I should relocate all these blogs from Webs to Blogger. If you have been subscribed to me within the last year or so, you already know that Blogger is my alternate site, whenever Webs has server issues.
Hypothetically speaking, if I ever converted my Blogger page into being my new website, I would have to import ALL 500+ blogs and other content to Blogger.
Do you have any idea how much more time it would take for me to relocate everything to Blogger?
Granted, I would probably generate MORE traffic on Blogger. Although, the transfer would be extremely tedious and time consuming. I would probably lose some of the content, that I slaved away on for countless hours, throughout these last 4 grueling years.
If it is not necessary, I really don't want to relocate everything. Therefore, I will try doing a little more experimenting with Blogger before coming to a final decision. In the meantime...

Thank you my gumdrops! Don't forget to like, subscribe, share, +1 on Google Plus, and leave your feedback in the comments section below!

How's it going my gumdrops? Today is that special day. HAPPY HALLOWEEN!!! Do you have any special plans for the official holiday? Other than publishing today's blog, the only real plans I will probably have are the usual chores, maybe re-watching Charlie Brown (if it comes back on ABC tonight), and sleeping in.
Yesterday, I watched Tokyo Ghoul: PINTO in Japanese. PINTO is the 2nd prequel and OVA for Tokyo Ghoul. I would've shared the trailer today, but I had no luck finding it in English or Japanese.
Much like Tokyo Ghoul: Jack, PINTO is a prequel with characters, which have major significance to the protagonist, Ken Kaneki. Tokyo Ghoul: PINTO is mostly a prequel about Shuu Tsukiyama as a teenager.
In the OVA, viewers have the chance to watch Tsukiyama as an affluent and ruthless ghoul in high school, while a human classmate tags along and snaps pictures of him.

Aside from watching Tokyo Ghoul's 2nd OVA, I watched the historical biography, Edgar Allan Poe: Buried Alive on PBS, last night. After watching Edgar Allan Poe: Buried Alive last night, my feelings about Poe have somewhat changed.

Meanwhile, you already know that I have been updating and archiving past and present October blogs. Last year, I updated blogs from 2014 and 2015.
Last week, I updated and archived blogs from 2016. Today I archived blogs from THIS October. In case you missed any blogs from the last few weeks, click on the following links:

Cartoon Sunday: Tokyo Ghoul A Rare Treat [The Handkerchief Scene] (2017)
What You Didn't Already Know About Tokyo Ghoul's Characters (2017)
Song Saturday: Tom Petty Tribute Block (2017)
Cartoon Sunday: Edgar Allan Poe's The Tell-Tale Heart [REVISITED] (2017)
Paraskevidekatriaphobia: Fear Of Friday The 13th (2017)

Song Saturday: Helicopter Girl's Satan's Seventh Bride (2017)
Cartoon Sunday: Axeman Cartoons' Black Sheep (2017)
Creepy Yet Hilarious All At Once: Playmates Toys' Vintage 1986 Cricket Doll (2017)
Song Saturday: Others' Heart Of Darkness (2017)
Cartoon Sunday: Manuel Ferreira's A Deadly Visit (2017)
A Brief History Of Trick-Or-Treating With A Few Warnings And Suggestions (2017)

Song Saturday: Siouxsie And The Banshees Halloween Block (2017)
Cartoon Sunday: Tokyo Ghoul Jack (2017)

If you click on every link, you will surely have plenty to read, watch, and listen to which is always a positive for those visiting.
You may recall that it was difficult for me to choose between sharing Siouxsie And The Banshees And The Misfits for Song Saturday, last week. Since I shared Siouxsie last Saturday, and considering that today IS Halloween, it would not hurt to share Glenn Danzig's Horror-Punk band, The Misfits for today.
With that being said, I will leave you with The Misfits' "Halloween I" and "Halloween II."

The Misfits "Halloween I"/"Halloween II" (1981)
Thank you my gumdrops! Don't forget to like, subscribe, share, +1 on Google Plus, and leave your feedback in the comments section below!

How's it going my gumdrops? I meant to share today's blog earlier this week, but I've been preoccupied with reconnecting with friends, that I haven't talked to in a little while.
We have only 4 more days until Halloween. Do you have your Halloween costumes and candy ready for the next 3 days? Considering that my neighborhood is a ghost town, it serves no purpose to buy bags of Halloween Candy.
Wauwatosa is also strict about who can give children Halloween Candy.
Home owners have to sign up to give candy to children. It sounds preposterous, but I understand why home owners must do it. Because Wisconsin judges allow pedophiles and other criminals to have housing in suburban neighborhoods, parents really should be more cautious of when and where they allow their children to go trick-or-treating.
Meanwhile, there are those brainwashed, Christian zealots and Jehovah's Witnesses, who believe that Halloween is a so-called "Pagan" or "Satanist Holiday."
Even though the tradition of trick-or-treating from door-to-door for Halloween treats began, during the 16th Century in Great Britain and Ireland, did you know that trick-or-treating did not become a tradition in America until the 1930's?
Generally speaking, North America didn't start celebrating Halloween until the 1920's. Nearly a century ago, treats for children consisted of homemade cookies, pieces of cake to fruits, nuts, coins, and toys, according to The History Channel.
It was not until the 1950's, that candy manufacturers such as Hershey's, Nestle's, Reese's, and Mars for example, started promoting their candy for Halloween.
As children trick-or-treating reached popularity, giving candy to trick-or-treators was considered more convenient and affordable.
In addition, stories about candy tampering developed in 1959. A Fremont, CA dentist named William Shyne played a mean-spirited prank on 450 trick-or-treaters by giving them candy-coated laxatives. 30 out of 450 trick-or-treaters became very sick from them.

On Halloween 1970, a 5-year-old boy from Michigan died from heroin ingestion. Test results showed there was heroin dust on the boy's Halloween Candy. During the '70s, adults giving children packaged candy became the only acceptable treat to give trick-or-treaters for Halloween.
As the decades have gone by, parents have warned their children to CHECK their Halloween Candy. Supposedly, people were sticking needles and other dangerous products into our candy.
Growing up during the 1980's and '90s, my mother always told me to check my candy. Sometimes she would help check the candy with me.
Now that the opiate addictions and overdoses have been back on the rise in America these last several years (including in my home state), parents should most definitely be more cautious and check Halloween Candy for their children.
In the Milwaukee County, which is my county, there have been news reports about "Killer Marijuana."
What is "Killer Marijuana"?
It is Marijuana laced with the opiate, Fentanyl. Supposedly, people are dying from "Killer Marijuana" by doing only 1 hit. There are A LOT of new age drugs out there, that most average people know nothing about.
On a lighter note, I have Halloween Candy Suggestions. If I were a little girl trick-or-treating again, I would LOVE to have adults throw chocolate candy bars and gummy candy in my bucket or bag.
For a spooky treat, I highly recommend Sour Gummy Spiders. YES, this is coming from an arachnophobic, who kills spiders constantly!
Last year, my oldest aunt bought me some, when she was returning from Chicago. It had taken me 2 MONTHS to build up the courage to eat that candy. After putting 1 gummy spider in my mouth, I wanted MORE.
The ONLY time I will ever like a spider is when I'm eating it in candy form. Otherwise, let the spider killing spree continue!
Before I forget, I wanted to let you know that I updated and archived blogs from last October. In case you missed any of these blogs from last year, click on the following links:

Song Saturday: Nightmare's The World (2016)
Cartoon Sunday: Tokyo Ghoul (2016)
Grimm's Final Season Premieres Next Year! (2016)
Song Saturday: Hollow Bodies' Infected Lust (2016)
Cartoon Sunday: Ub Iwerks' Skeleton Frolics (2016)
Shinigami In Japanese Folklores (2016)

Song Saturday: Michael Jackson's Ghosts (2016)

Cartoon Sunday: Ub Iwerks' The Skeleton Dance (2016)

Updates, Updates, & More Updates (2016)

Halloween Special Updates (2016)

Hopefully, you learned something new from today's blog! Get ready for a spooky Song Saturday, tomorrow.

Thank you my gumdrops! Don't forget to like, subscribe, share, +1 on Google Plus, and leave your feedback in the comments section below!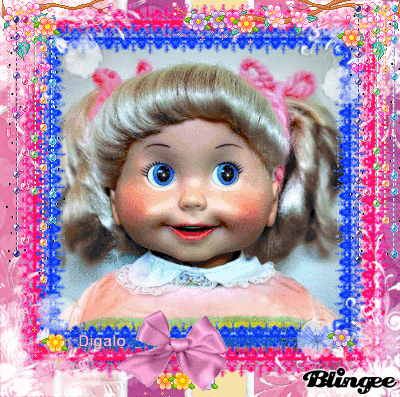 How's it going my gumdrops? Yes, the gif above is indeed creepy, especially with the twinkling stars in those blue eyes. Does anyone here in their 30's or older remember the talking doll, Cricket?
Playmates Toys' Cricket Commercial: (1986)
Growing up during the mid-1980's, Cricket was a very popular doll by Playmates Toys. She rivaled Worlds of Wonder's Teddy Ruxpin and the Mother Goose dolls. Cricket was similar to Teddy Ruxpin.
She was a talking doll with 2-sided tape sets, 4 C batteries for the player, and a 9-volt battery for her mouth to move. She also came with books. An older cousin owned this doll. I wanted Cricket but never got her.
Looking back, I can understand why my mother never bought me this doll. Cricket was creepy. Her eyes always moved, when she talked and she was a doll, that NEVER shut up.
However, I don't recall of ever seeing Cricket's mouth move, when she was talking. This is something I realized recently.
In addition to recently learning, that the doll's mouth moved, I discovered that Playmates Toys released 3 different types of Cricket dolls.
Did you know there were 2 black versions of the doll?
Black Cricket Doll #1:
Do you notice the differences in these 2 black Cricket dolls?
Doll #1 is identical to the original white Cricket doll, whereas doll #2 has short curly hair with no ribbons. It's amazing what you discover on the Internet!
I get the impression these 2 dolls were released after the original. Had my cousin seen these versions, she would've made her mother buy them because they were black dolls.
Not only did I recently discover that there were 2 other types of Cricket dolls specifically meant for black girls, but Cricket also had 2 siblings.
In 1987, Playmates Toys released a younger brother named Corky and an older sister named Jill. Jill was slightly different than Corky and Cricket.
Jill had voice recognition capabilities and cartridges compared to Cricket and Corky using tapes. There was another picture I saw of Jill. I'm not gonna lie to you folks. I legitimately felt creepy vibes, as a woman and a Horror fan.
Staring at Jill being out of her box and sitting instantly gave me goosebumps. Maybe I spent too much time watching Child's Play, during my youth.
Meanwhile, watching this video years ago was creepy yet hilarious at the same time. I'm still trying to decide who is creepier, Cricket or the guy in his basement? He looks like a serial killer filming Cricket, which can be viewed as somewhat disturbing.
In this video, Cricket keeps talking. I'm amazed the doll was still working, when this guy was filming her.
Playmates Toys' Vintage 1986 Cricket Doll: (2012)
Thank you my gumdrops! Don't forget to like, subscribe, share, +1 on Google Pus, and leave your feedback in the comments section below!