| | |
| --- | --- |
| Posted by Anna H. on September 9, 2019 at 3:30 AM | |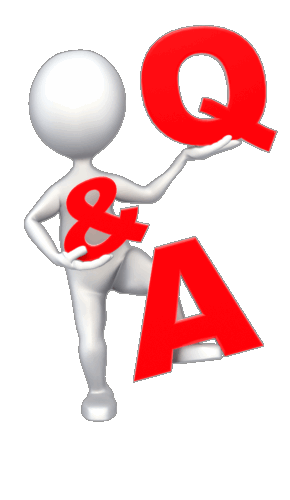 Or should I have said, "season" or "year"? How's it going my gumdrops?
Wow! Fall is creeping around the corner already. Yes, I know I haven't blogged as much these last 2 years.
In case you haven't already noticed or learned, most of my time has been preoccupied offline. These last 2 years have been incredibly stressful. This past weekend was also rough.
Webs' glitches, the discontinuation of pages and features, that I have been using since the time of building this website, and Google Plus banning my account TWICE, before the announcement of their shut down last fall, contributed to my already pre-existing distress.
I already have the distress of playing caregiver to my mother. All the while, job hunting as employers play their mind games, doing yard work, revising my short stories, contacting book publishers, editors, contacting voice actors regarding a collaboration(s) for my future audiobook, maintaining both physical and mental health, etc.

If you haven't read the About page (which is the main page) recently, I have been updating more information over the last week or so. In fact, I have updated quite a bit on It's Not All Gumdrops & Unicorns over the last week or so and archived more previously published blogs into more recent blogs.
Even though I barely blogged this year, I kept sending you updates via e-mail blasts every so many days. Just to think, it will be 6 YEARS, since the time of building my website, It's Not All Gumdrops & Unicorns on September 23rd. Where has the time gone!
Speaking of It's Not All Gumdrops & Unicorns, I typically publish an annual Q&A blog in celebration of the site's anniversary. It's Not All Gumdrops & Unicorns is normally decorated in the Halloween colors orange, green, purple, and black.
Where is the usual Halloween Spirit, Anna?
Well, I read earlier this year about the certain types of shades and colors authors should use for our author websites. Considering that most of my short stories are Psychological Horror, Psychological Thriller, and Crime Fiction, it is best to have black, red, gray, and white.
With my own creativity, I managed to incorporate those specific shades and colors for the current appearance of this website.
The current appearance of It's Not All Gumdrops & Unicorns consists of a cloudy, gray sky. I feel the gray clouds help give an ominous setting and tone to this website. The blog links are bolded in black. Hovering and clicking on the blog links flashes red.
Meanwhile, the font is mostly gray. Originally, the font was completetly black with gray blog links.
After someone complained about my website's black font, I switched the shade by making the font gray. The gray font makes it easier for most to read (or at least I hope so). I always learn something new every time I experiment with this site. As always, I digress.
To get back on topic in regards to celebrating the 6th anniversary of It's Not All Gumdrops & Unicorns, do you have any questions for the kooky, 1-woman show that is I?
Surely, you must have AT LEAST 1 question for moi. The deadline for your questions is September 22nd. As long as there are NO glitches, I plan on publishing the answers to all your questions on September 23rd.

In case you missed the previous Q&A's and want to learn more about me, click HERE.
Leave your questions in the comments section below.

Categories: About Me/My Writing/MORE