| | |
| --- | --- |
| Posted by Anna H. on September 12, 2020 at 4:05 AM | |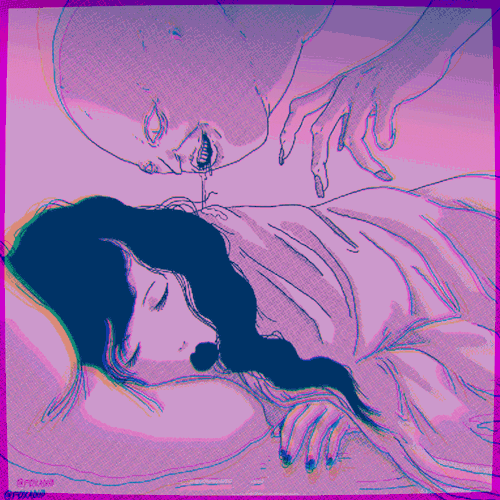 How's it going my gumdrops or creepers? Whatever you want to call yourselves.
Speaking of, let me know if you want me to drop either, or BOTH of those greetings from my blogs. Do both greetings sound patronizing to you? If so, let me know.
I will drop both blog greetings from It's Not All Gumdrops & Unicorns and OMG, Anna! What's Going On?!
September 23, 2020 will officially be 7 YEARS, since the time of launching It's Not All Gumdrops & Unicorns. I will publish another Q&A blog for this 7-year anniversary. 
If you have an apolitical or entertainment question(s) to ask moi, get ready to ask them. Hopefully, I will be able to publish another Q&A blog on September 23rd.
Need some ideas for questions? Look HERE.

As you already know, it has been a few months, since I last published a blog. Like I always say, no I did NOT quit blogging and forsake you all. If anything, I have been busy as usual both on and offline.
Between playing an unpaid Personal Co-Caregiver and doing the usual household work, I have been social networking and relentlessly job hunting.
Now that the whole world has mostly been shutdown for the Coronavirus, doing just about anything is almost impossible.
As the world is mostly isolated for a deadly upper respiratory virus, billboards, robocalls, TV ads, spam, and PSA's from companies keep bandwagoning every politically divisive agenda there is like self-righteous, political "activists," that patronize viewers and customers, and as people keep protesting about literally EVERYTHING like characters from the '94 Comedy, PCU, I spent my time MORE wisely.
So, what have I been doing lately?
Well, I have been re-editing and re-revising short stories I have written over the last 8-15 years. Editor, John Matthew Fox and former editor, A.P. Fuchs have helped me recently with their feedback.
According to John Fox, because "Maliciousness," "The Bill Collector," and "Psycho Vs. Psycho" have some of the same recurring characters in them, they can actually be a novella; 3 short stories with the same characters in them would make a novella.
Had 10 short stories actually been written with the same recurring characters, it would've been a novel. Supposedly, novellas "don't sell as well as novels" BUT I'm willing to take that risk.
Meanwhile, I have been double checking with A.P. Fuchs by asking him, "Does this sound creepy enough to you?"
This makes me wonder how many other Horror writers and fans have questioned today's Horror.
For me, it is difficult. Even though there are still some Horror movies, that still scare me, I'm mostly desensitized to Horror. There are more things that frighten me in real life than what we see from today's Hollywood filmmakers.
It definitely doesn't help that remakes, movie trailers, and billboard ads over the last 20 years have been so vapid and innocuous.
Like the cast from Twilight, I blankly stare at my screen. Maybe I should go back to haunted houses for Halloween.
Oops, I forgot. The Coronavirus and propagandists have turned business owners and most people into fear-mongering, hypocondriacs! (That's if their businesses haven't been torched by domestic terrorists throwing toddler tantrums about something.)
Halloween may be creeping around the corner, but 2020 has been a deadly and appalling year.
The deadline for submitting your questions to be answered is on Tuesday, September 22, 2020.

In the meantime, I will be keeping you all in my thoughts during this horrendous year. Stay safe on and off the streets!
Categories: About Me/My Writing/MORE