| | |
| --- | --- |
| Posted by Anna H. on September 7, 2014 at 1:10 AM | |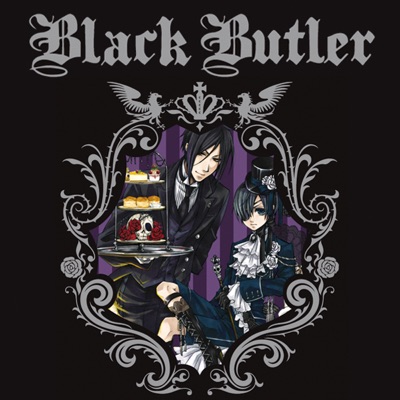 How's it going my gumdrops? In the process of sharing my Song Saturday blog through Adult Swim messages, on Horror-Punks, and stalkbook, I decided to delete my Vivaldi account. I got some feedback on Vivaldi, earlier this year but not anymore. I have mostly been posting to a cyber ghost town.
Surprisingly, I managed to survive being on Adult Swim's forum these last 3 weeks. I planned on leaving last week because there were never ending arguments, since the time I joined 3 weeks ago. I've been informed, that the Toonami sub-forum is worse than the Babbling sub-forum. Just like Bleach's Ichigo ran away from Tsukishima in episode 358, I ran away from the Swimnami tards.

Most posters in the Swimnami sub-forum have been brainwashed by Jason DeMarco much like Ichigo's family and friends have been brainwashed by Tsukishima.
The posters in the Toonami sub-forum really tried my patience the most. Like cult followers, they are mostly brainwashed and fixated on ratings. I was not expecting Adult Swim's forum to NOT have any fights. If I did, that would've been unrealistic.
The posters in the Babbling sub-forum were extremely suspicious of me. There are trolls, that troll each other.
Almost no one knows who each other is because various accounts have been banned beyond several times.
An Adult Swim friend of mine created a thread last week about me leaving. Some said they never met me. Some had rude comments about me (like that troll, who insulted me and complained about my signature being a "commercial").
Some posters claimed they didn't have a problem with me EXCEPT for my Pastel Pink Trebuchet MS Font.
I could've gone into Cujo Mode on some of those rude posters but I was very calm and collected. I surprised myself. People, who know me on and offline, know I have a hot temper, especially my family.

Most posters seriously did not expect me to stay, since they have such an extremely high turnover. The constant flame wars normally run away decent posters. My Adult Swim friends were upset about me leaving. Therefore, I am staying. Then again, I couldn't escape Adult Swim, when I tried.

According to my friends, once people join, they can NOT delete their accounts.
Meaning, I will have the same Adult Swim account, until I'm banned, or until the site vanishes. Since I'm stuck at Adult Swim, I managed to have some friends join It's Not All Gumdrops & Unicorns.

I cannot believe some Adult Swim posters are joining here. Friends and subscribers from Xanga and Blogster refuse to join. I understand if they are really busy or they are uninterested in my content. However, some Blogsterians are opportunists.
As I reiterate, they refuse to support It's Not All Gumdrops & Unicorns but are quick to social climb and secretly create their own websites for futility. I haven't talked to those opportunistic sheep in months and I recently unsubscribed from them.
I try my hardest to support those, who will genuinely support me. Most of my friends/subscribers from Horror-Punks.com support and share my content. 
Aside from all those issues, I have another Anime for Cartoon Sunday. Today I have Kuroshitsuji. It's also known as Black Butler in English. I would've posted a YouTube video, but Funimation Entertainment [cough, cough], the monopoly of the Anime Industry restricted it. This means, you will have to watch Black Butler in English through Hulu.

Black Butler is a historical, dark humored, Shonen Supernatural Mystery Anime with a smidge of Action, set during The Victorian Era in London, England.
On Ciel Phantomhive's 10th birthday, he was captured as a fire torched his mansion and killed his parents. As the noble family's mansion burned, Ciel formed a contract with the demon, Sebastian Michaelis. In exchange for Ciel's revenge, Sebastian is to take Ciel's soul. Their contract resulted in Sebastian becoming Ciel's butler.
His main purpose is to serve and protect Ciel, until their deal is completed.
A month later, Ciel returned with Sebastian, disguised as Ciel's butler. All the while, Ciel became the head of The Phantomhives. The heir handles Funtom, which is a toy factory business. Ciel is also the Queen of England's watchdog and solves crimes in London.
I need to re-watch Kuroshitsuji because it has been years, since I last watched it. On July 10th, Japan premiered a new season. I have been so busy on and offline, that I haven't found the time to watch it. Anyway, here's Black Butler's pilot episode.
Kuroshitsuji [Black Butler] Pilot "His Butler, Able" (2008 )

Let me know what you think!

Categories: Cartoon Sunday