| | |
| --- | --- |
| Posted by Anna H. on November 22, 2014 at 1:20 AM | |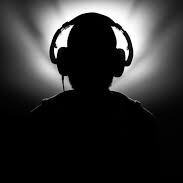 How's it going my gumdrops? I've been really busy both on and offline these last 2 weeks. I have especially been busy online this past week.
Besides the usual social networking and blogging, I have spent these last 2 weeks hunting for a new blogging community to be a common ground for my Xangan and Blogsterian friends and subscribers. We all have our own tolerance levels of how much bickering we can withstand.
Blogster may be a weblog community, but it lacks the "community" atmosphere.
Blogster mostly consists of nit picky, hypersensitive, highly temperamental, and opportunistic copycats. It also has Baby Boomer trolls, that troll each other over politics and religion.
The trolls trolling each other on Blogster rivals trolls trolling each other on Adult Swim's forum. Most Blogsterians are Baby Boomers, that revel in acting like they are bratty teenagers.
That is even more appalling! As long as someone has controversial content, drama-filled blogs, and shares vapid photos of his/her Starbucks Coffee, most Blogsterians will be interested.
The moment younger bloggers from Generations X, Y, and Z try to be interesting, entertaining, and informative, we are overlooked. It's ridiculousness!

Remaining friends and subscribers, who followed me to Blogster last summer before Xanga's shut down/relaunch, hardly ever blog anymore. The same applies to other friends and subscribers, that I met on Blogster within the last 1 1/2 year.
We routinely dread signing into Blogster and reading their blog titles on the home page. They are almost always call out blogs about other Blogsterians (mostly over politics, religion, and social politics), extremely divisive blogs about politics and religion, and depressing stories about their lives.
The political blogs are the absolute worst! They are the most biased and divisive, which breeds the most flame wars and hatred.
Blogster doesn't have categories for different topics like Xanga 1.0 and other blogging sites. That alone is obnoxious.
Meanwhile, I was recently added to a Xanga group page, earlier this week. It's always nice to be reunited with some of my past Xangan friends/subscribers. I had chances to meet other Xangans as well.
Regardless if some of us Xangans have blogged on Blogster for 1 1/2 year, it will never compare to Xanga 1.0. After joining Xanga last winter, I managed to gain about 50 subscribers and counting within 6-8 months, before The Xanga Team shut down the original Xanga. Compare this to only having 13 subscribers on Blogster.
I was up to 16 subscribers on Blogster, until SOME of my best Blogsterian friends and subscribers quit. Then, some of them were nit picky, temperamental bitches, who decided to block, unfriend, and unsubscribe to me on a whim.
We had no arguments with each other. I wasn't being politically or religiously divisive with my views YET they were quick to discard me. Maybe THAT was the problem.

The more I think about it, the more I say, "Goodbye and good riddance!" They were and still are the most uninteresting, miserable, and depressing bloggers on Blogster.
This may sound really harsh saying this, but I would much rather watch paint dry. The Blogsterians, who unfriended, unsubscribed, and blocked me were NOT interesting or informative about anything content wise.
I have met some better Blogsterians, who deserve more subscribers than boring and self-righteous zealots.
I have scratched my scalp and wondered why those Blogsterians have the amount of subscribers they have. I came to the conclusion, that most of those bloggers love to be boring. They don't want to expand their views or learn about anything or anyone, that's interesting.
Some Blogsterians may preach about tolerance, hope, and change, all the while they RARELY practice it.
In reality, they fear what they preach about; They are mostly boring, hypocritical Baby Boomers. This may sound arrogant to say, but they are the last people, who need to blog about anything.
The antics on Blogster motivated me to continue searching for another weblog community on and off, over the last 1 1/2 year. I recently stumbled upon JournalHome.com.
JournalHome reminds me of a more modern version of Xanga 1.0.
This discovery resulted in me reporting back to everyone on the Xanga group page and messaging Xangan and Blogsterian friends and subscribers. Also, I messaged friends on WritersCafe.org. Over the last 1 1/2 year, I have felt badly about bloggers, who were NOT necessarily my own friends and subscribers.
Friendships were divided and the community was ruined, after The Xanga Team screwed everyone over by dumping their money issues into our laps.
Xangans are scattered around the Internet. Luckily, some of us are connected to each other on facebook. At the same time, most of them have lost their motivation to blog about anything, whether they created their own blogs on other sites, or not.
If I can get all my remaining friends/subscribers from Xanga 1.0 and Blogster (and possibly more Xangans in general) to reunite on JournalHome.com, the better!
Before I forget, if you want a recap about the whole Xanga 2.0 fiasco, I have a link to a past Xangan friend/subscriber's blog. His name is Soullfire.
https://soullfire.wordpress.com/2014/08/26/xanga-2-0-1yr-review/#comment-549" target="_blank">Xanga 2.0: 1st Year Full Review: The "Anti-Social" Network

On another note, Thanksgiving is arriving in 5 more days and I'm feeling somewhat "celebratory." Today I have a song by Ray Davies called, "Thanksgiving Day."
It's off his 2006 solo album, Other People's Lives. If you know very little about Ray Davies, he was the British Rock vocalist for The Kinks. Anyway, here is today's Song Saturday.

Ray Davies "Thanksgiving Day" Thanksgiving Day (2005); Other People's Lives (2006)
As always, let me know what you think!

Categories: Song Saturday