| | |
| --- | --- |
| Posted by Anna H. on December 13, 2014 at 1:05 AM | |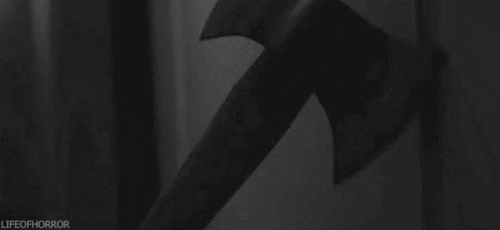 How's it going my gumdrops? Before I turned off my TV last night, I heard that vinyl records are making a comeback for the younger generations on my local ABC News. The younger generations supposedly like the sound quality from vinyl albums.
I had a few vinyl albums, when I was growing up during the 1980's. Some vinyls were children's Christmas albums. The rest were '80s Rock and Pop albums by The Bangles, Paula Abdul, Milli Vanilli, Dokken, and the '80s Hair Metal band, Cinderella.
By the time I was in my 'tweens and teens during the '90s, I bought more Rock CD's. Had I been a little older during the '80s, I probably would've had more vinyl records than CD's.
It's been ~15 years, since I've listened to Dokken's Back For The Attack vinyl album. Suddenly, I'm thinking about their old music video for "Dream Warriors." "Dream Warriors" was A Nightmare On Elm Street 3: Dream Warriors theme song in 1987. Watching Dokken's music video was creepy. Their "Dream Warriors" music video featured Robert Englund as Freddy Krueger.
Dokken "Dream Warriors" Back For The Attack (1987)
I remember Dokken's "Dream Warriors" being in heavy rotation on MTV in 1987. I don't know what scared me more at 5 years old. Freddy Krueger's skin-burned face or his claws? Now that I'm an adult, I believe it's Krueger's face. However, I still feel that gremlins are more frightening than he is because of their fugly eyes. Normally, I believe that the uglier the face, the more frightening it is.
Have you ever seen someone so hideous, that you screamed with terror, for instance?
It may sound harsh to say about someone, although I'm sure somebody is reading this blog and completely understands my views. It's easy to be frightened by someone or something, that's hideous.
It's not always the face, that can be creepy. Sometimes that person or thing can have the most hideous eyes and you will be creeped out, if not traumatized. 
Meanwhile, I couldn't decide between sharing The White Coffin Terror's "Silent Night, Deadly Night" song or some Old School Hip Hop Christmas Music today. Because I am already discussing music from Slasher Movies, it would be more logical to share a little Psychobilly Christmas Music.
Originally, I planned to share The White Coffin Terror next week. Now, I've decided to share them this Song Saturday.
Last year, I watched the shitty remake of Silent Night, Deadly Night. I've never had the chance to watch the original Slasher from 1984, but I did watch the 2012 remake, Silent Night.
Silent Night Trailer (2012)
Last December, I posted a blog on Horror-Punks.com about the Silent Night, Deadly Night remake. Silent Night was a joke. Last month, I had a conversation with a fellow Horror-Punk friend, Charlie J.J. Kruger. Even though I've never watched the original movie, we both agreed that Silent Night was terrible.
Watching that bratty 12-year-old girl literally get tased to death and The White Coffin Terror's song as the ending theme were the best. The Santa Claus Mask was the only part of Silent Night, that was scary. I will try setting aside more time to watch the original Silent Night, Deadly Night and give a review in 2 more weeks.
This isn't set in stone, but I'll try to get around to watching the movie.
In the meantime, here's The White Coffin Terror's "Silent Night, Deadly Night" for today's Song Saturday.

The White Coffin Terror "Silent Night, Deadly Night" Psychobilly Christmas [2008], Silent Night Ending Theme Song (2012)
Let me know what you think!

Categories: Song Saturday