| | |
| --- | --- |
| Posted by Anna H. on April 17, 2016 at 7:55 AM | |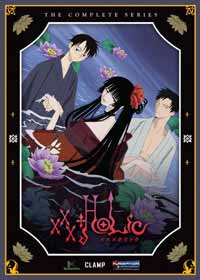 How's it going my gumdrops? Just a quick reminder to all my website members, please check your spam boxes in your e-mail. Sometimes e-mail notifications from It's Not All Gumdrops & Unicorns and other messages in general will automatically be shifted to your spam boxes.
On another note, I watched the premiere of the Shonen Jump Action Anime, Hunter X Hunter, this morning. As I expected, this series is overrated. I have been reading and hearing about Hunter X Hunter for years on YouTube, social media, and Adult Swim's forum.

I am still REELING over the fact, that Adult Swim replaced Parasyte -The Maxim- with a very prepubescent series.
This is all the more reason why Cartoon Network should've put Toonami back on their own network rather than on Adult Swim.
When Adult Swim acquired the Toonami block, it was originally suppose to air more mature shows, that would appeal to the ADULT viewers. After watching this 2011 remake of Hunter X Hunter, it felt like I was watching Naruto meets One Piece.
Even though I enjoyed watching the original Naruto years ago on Cartoon Network, I was never a One Piece fan. Regardless, Hunter X Hunter does NOT belong on Adult Swim. It belongs on Cartoon Network. The same thing applies for Samurai Jack.
With the direction Adult Swim is going with their version of Toonami this year, I think I will only watch Naruto Shippuden as a recap, in English. At least Naruto Shippuden has more mature content than Hunter X Hunter.
Adult Swim could've replaced Parasyte with Tokyo Ghoul, but that would've been too logical for Jason DeMarco and the idiots at Adult Swim. Then again, I have to remind myself that the network only acquired the Toonami block to appease their crybaby fan base, that remains to be stuck on their childhood nostalgia.
Aside from Adult Swim's Toonami block, I just started watching xxxHolic last night. This Seinen Supernatural Horror Comedy Anime released 10 years ago. I meant to watch xxxHolic much sooner, but I was always sidetracked with something else.
Either I was watching another series, or there was something else I needed to do.
Here it is a decade later and I am just NOW watching this series. So far, I have only watched episode 1 and I like xxxHolic. Whenever I saw the billboard advertisements on Anime websites years ago, it automatically made me think about Hell Girl. It was mostly because Yuko Ichihara somewhat resembles an adult version of Ai Enma from the Hell Girl series.
Yuko Ichihara is a powerful witch, who owns a shop and grants people their wishes. In my opinion, Yuko seems more like an evil and opportunistic genie. Most of her jobs consist of dealing with supernatural beings.
Meanwhile, the protagonist Kimihiro Watanuki is a teenage boy, who suffers from the ability to see supernatural spirits and monsters. They are better known as "yokai" in Japanese folklore. The yokai are only visible to Kimihiro and he looks like a weirdo making a fool out of himself in public.
Eventually, the protagonist literally stumbles upon Yuko Ichihara's shop and she grants Kimihiro's wish. Of course, granting Kimihiro's wish to NOT see anymore yokai comes with a price.
Because Kimihiro does NOT have money to pay for granting his wish, Yuko makes Kimihiro her part-time chef and housekeeper. This is along with Yuko sending him on supernatural errands.
So far, I like watching xxxHolic. I cannot believe that it took me literally 10 years to finally watch this Anime. My goal is to try binge watching the xxxHolic franchise as much as possible.
With that being said, you have the ability to watch this Seinen Supernatural Horror Comedy Anime in English or Japanese on Hulu. You have 2 optional links below. Anyway, here is xxxHolic for today's Cartoon Sunday.
xxxHolic Season 1: Episode 1 (2006) [Japanese]
xxxHolic Season 1: Episode 1 (2006) [English]

Thank you my gumdrops! Don't forget to like, subscribe, share, +1 on Google Plus, and leave your feedback in the comments section below!

Categories: Cartoon Sunday