| | |
| --- | --- |
| Posted by Anna H. on October 16, 2016 at 6:55 AM | |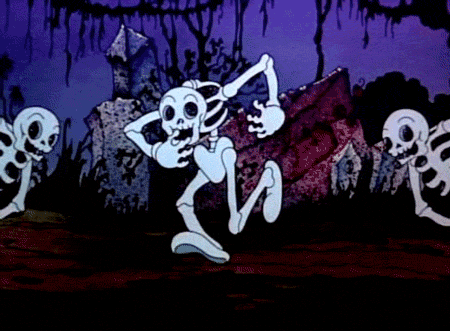 How's it going my gumdrops? Did you enjoy yesterday's Song Saturday? It has been a little while, since I last shared any Metal (Horror Metal to be more exact) for Song Saturday.
The next 2 Song Saturdays will have 2 music videos by a very notorious yet beloved music icon. Like I said before, make sure to keep your eyes peeled.
Meanwhile, Adult Swim's Toonami block finally premiered the English dub of JoJo's Bizarre Adventure: Phantom Blood, last night. I swear, that Dio character is EVIL.
Dio Brando reminds me of a certain troll I know personally from another site. I only watched episode 1 of Phantom Blood, a few months ago. While watching Season 1: Episode 1, it felt more like I was watching a Soap Opera because it had Soap Opera Drama in it.
After watching the Toonami promo on Adult Swim these last several weeks, I was quite surprised by the amount of action that was shown for this series.
JoJo's Bizarre Adventure: Phantom Blood Promo On Toonami (2016)
Normally, I marathon Anime online but my time is spent now on many other activities both on and offline. Judging by the Toonami promo, JoJo's Bizarre Adventure looks like it is a combination of Dragon Ball Z (except much better) and Bleach.
Since we are already on the topics of Shonen Jump Action Anime and Adult Swim's Toonami, I forgot to mention last week, that Blue Exorcist will be getting another season.
Blue Exorcist: Kyoto Impure King Arc Anime Reveals January Premiere, More Cast
Hopefully, this next season will focus more on the character, Renzo Shima becoming a double agent.

Considering we are already on the topic of animation with darker themes to them, I am finally sharing this particular animated short by Ub Iwerks. Originally, I meant to share this last October, but I was really sick.
Last October, I was lucky to have even published any blogs much less work on my Halloween Music Playlist Thread for Adult Swim's Adult Scare.
As I was saying, I managed to find a darker animated short by Ub Iwerks. Iwerks had a history of working for both Walt Disney and Columbia Pictures' cartoon division. To be more specific, he produced and directed The Skeleton Dance in 1929, during his time at Walt Disney.
After Ub Iwerks supposedly had a "falling out" with Walt Disney, Iwerks launched his own studio called The Iwerks Studio in 1930. The Iwerks Studio was shortly lived and had shut down, during the 1936.
BTW: This all happened during the same time as The Great Depression.
In 1937, Iwerks drew Skeleton Frolics. At that time, he began working for Color Rhapsodies at Columbia Pictures. Skeleton Frolics is very similar to Disney's The Skeleton Dance.
Skeleton Frolics is in color with obviously some minor alterations whereas The Skeleton Dance was animated completely in black and white.
Ub Iwerks' [Walt Disney] Silly Symphony: "The Skeleton Dance" (1929)

Ub Iwerks' [Columbia Pictures] Color Rhapsodies: "Skeleton Frolics" (1937)
It was not until 1938, that Ub Iwerks became the director for several of Columbia Pictures' Color Rhapsodies shorts.
Iwerks' history in entertainment is quite extensive, especially when it comes to darker content. In fact, not only was Ub Iwerks an animator, but he also became an expert in special visual effects.
For example, Iwerks worked on the special effects for Alfred Hitchcock's The Birds in 1963. (It is amazing what you can learn.) Rather than giving you a long history lesson about Ub Iwerks, here is Skeleton Frolics for today's Cartoon Sunday.

Ub Iwerks' Skeleton Frolics (1937) 
Thank you my gumdrops! Don't forget to like, subscribe, share, +1 on Google Plus, and leave your feedback in the comments section below!

Categories: Cartoon Sunday