| | |
| --- | --- |
| Posted by Anna H. on March 9, 2017 at 9:15 AM | |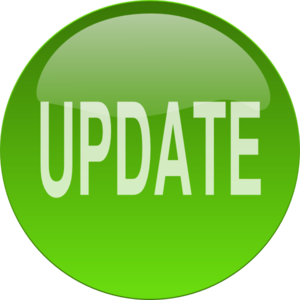 How's it going my gumdrops? You may recall that I was temporarily banned from Google Plus, last month for supposedly "spamming" and "messing with the site's algorithms," until March 5th.
[RANT] Been Banned From Google Plus! (2017)

With the dread of having to interact with that prick from 2-3 weeks ago, I contacted Google Plus' Help page on Monday. Luckily, I did NOT have to deal with him this last time. Someone a lot more pleasant and helpful was able to explain to me about that ridiculous banning. He was also helpful enough to share the link, which explains the ridiculous rules and restrictions on Google Plus.
Understanding Spamming On Google+ (2016)

I am still reeling over the fact, that always +1'ing, which is the equivalent of "LIKING" numerous posts is considered "spamming" and is seen as "trying to manipulate Google rankings." That must be the most preposterous rule I have EVER read or heard about for a social media site.
We can "Like" as many posts as we want WITHOUT getting banned on facebook!
While talking to that helper or moderator on Google Plus, I let him know that these rules are ridiculous and that the layout of the site is very user unfriendly. Almost no one knows how to navigate, much less use Google Plus.
Google Plus always did have a history of controlling and dictating its users and other sites affiliated with Google. This is exactly why so many people hate Google Plus.

A Maddness Review of GooglePlus (2015)

Google really should've better planned their site, in order to compete against facebook. I understand that Google Plus is suppose to be the "Anti-facebook," however Google's need to prove its non-conformity is so overdone.
Since joining 6 years ago, I have ALWAYS had a love/hate relationship with facebook. Mark Zuckerberg, the money-hungry dork, who insulted his facebook users by calling us "SUCKERS," only has notifications as the best feature on his social media site. Otherwise, facebook sucks for the most part.

We all know facebook's news feed mostly has shit post updates of wannabe "political activists" and attention seeking girls (and some mothers older than 20-something years old), that incessantly upload selfies for validation of their looks by lowlives. There's also spam ads. At least we DO somewhat get breaks from these antics on Google Plus.

Right now, I am still undecided about using certain strategies, in order to generate more traffic to It's Not All Gumdrops & Unicorns. A few times I have contemplated making my own fan pages on social media. Although, making fan pages for highly fickle subscribers would only create more unnecessary work for yours truly.
Managing this site alone is a job in itself. The fact that Google thinks they can control ALL their users is another reason for more people to not only HATE Google Plus, but also Google as a whole.
Over the last 2 weeks of my banning from Google Plus, I added It's Not All Gumdrops & Unicorns to more backlinks. Hopefully, the backlinks will generate more traffic to these blogs.
In addition, I have e-mailed book publishing companies, literary magazine journals, and literary agents to let them know this website and I exist. The other day, I also reactivated my Vivaldi account.
Since the last time I used the site 3-4 years ago, some additional features have been added. Vivaldi's current layout looks NOTHING like the last time. In fact, Vivaldi is really looking highly unflattering.

Years ago, the layout somewhat resembled facebook's Timeline except it was more public with blogs and status updates in various foreign languages. Vivaldi currently resembles Adult Swim's final layout, before the network's forum was shut down.
Those of you, who were on Adult Swim with me last year, remember how much we all HATED it. I especially hated it because my misogynistic cyberstalker spent the last 2 YEARS smearing my reputation by lying on me to everyone about my identity AND down vote trolling every comment and thread I posted, last year.
The lying, misogynistic, sociopath even stooped as low as down vote trolling the birthday thread, which was specifically made for me by a friend, last June.
The people currently running Vivaldi will soon regret the decisions they made in regards to the site's layout. What they're currently using was the final nail in the coffin for Adult Swim's forum, last year.
It is only a matter of time, until Vivaldi goes dark just like Adult Swim's forum did the day before last Christmas Eve.

With that being said, if you are AT LEAST 18 years old, enjoy reading innovative, informative, educational, and entertaining blogs with music, animation, horror, folklores, etc. SUBSCRIBE to It's Not All Gumdrops & Unicorns.

If you are NOT subscribed to this website, you are unable to read excerpts of some of my short stories on my Horror page. This is along with being unable to receive certain notifications about the latest blogs and other important updates.
In 2 more days, I will be publishing this weekend's Song Saturday and Cartoon Sunday blogs. So, stay tuned!

Thank you my gumdrops! Don't forget to like, subscribe, share, +1 on Google Plus, and leave your feedback in the comments section below!

Categories: About Me/My Writing/MORE