| | |
| --- | --- |
| Posted by Anna H. on June 11, 2017 at 6:50 AM | |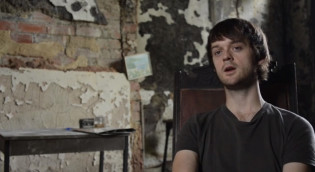 How's it going my gumdrops? In case you missed yesterday's Song Saturday blog, I mentioned that we are in the middle of Gemini Season until the June 21st.
Because this is my birthday week, I will be taking the week off from blogging. This means there will be no Song Saturday or Cartoon Sunday blogs on the 17th or 18th. Even though my birthday is on Wednesday (Flag Day), I'm still giving myself a week off from blogging.
If you don't know about OUR national holiday, I proudly direct you to my home page. There is a video on that page right now, explaining about Flag Day. In the meantime, Happy Birthday, fellow Geminis!
On another note, I learned several hours after publishing and sharing yesterday's Song Saturday blog, that Adam West died from leukemia at the age of 88. If you would like to learn more about the ORIGINAL Batman and the voice actor of Family Guy's Mayor West, an article from The Hollywood Reporter is in the following link.

Adam West, Straight-Faced Star of TV's 'Batman,' Dies at 88
RIP ADAM WEST!!! You will truly be missed by many generations of Batman fans.
Aside from the tragic news above, Japan Pop Culture HQ shared a link on their Google Plus page regarding the Live Action Movie for Tokyo Ghoul on Friday.
Japan Pop Culture HQ is late to sharing this news around social media. However, you can still read about Tokyo Ghoul's Live Action Movie on Anime News Network, in the link below.
Live-Action Tokyo Ghoul Film Reveals English Poster, Worldwide Streaming of Launch Event
Meanwhile, some of my long-time subscribers should recall, that I published a Cartoon Sunday blog last May featuring 2 highly graphic and disturbing Stop Motion Animated Shorts by David Firth and Adam Rosenberg. 
David Firth's "Crooked (Orcus) Rot" and Adam Rosenberg's "Manny" were very similar to each other. In case you missed this Cartoon Sunday blog last May, it is HERE for your viewing pleasure.
Today I am sharing another disturbing Stop Motion Animated Short by David Firth. In fact, this short precedes his 2008 short, "Crooked (Orcus) Rot." "Hell" was created by Firth in 2003.
Watching these shorts by the animator continues to be abstract and graphic filled with WTF? Moments. If you have ZERO interest in highly graphic and abstract art, chances are highly great, that David Firth's Stop Motion Animated Shorts will be of no interest to you.
Firth's animation is filled with disturbing and highly graphic images. His work is THAT disturbing. Some MAY argue that David Firth's Stop Motion Animated Shorts are more like watching "Gore Porn," since his shorts can be extremely bloody and violent much like a Splatterpunk Horror film.
You may be asking yourselves, "What is Splatterpunk?"
If you need a better understanding of the term, Splatterpunk, here is a video by The Audiopedia explaining about it.
The Audiopedia: What Is SPLATTERPUNK? What Does SPLATTERPUNK Mean? SPLATTERPUNK Meaning, Definition, & Explanation (2017)
After watching this video by The Audiopedia, I am starting to believe, that 1 of my more recent Short Horror Stories, The Horrors Of Womanhood, qualifies as being a Splatterpunk Horror Story. Speaking of The Horrors Of Womanhood, I published an excerpt of it on my Horror page. 
Why Is My Horror Page Restricted? (2016)
You must be 18 or older to join It's Not All Gumdrops & Unicorns, in order to read excerpts of some of my Short Horror Stories.
As you watch "Hell," you will quickly notice there are some elements of Splatterpunk Horror incorporated into this Stop Motion Animated Short. With that being said, here is David Firth's "Hell" for today's Cartoon Sunday.

David Firth "Hell" (2003)
Thank you my gumdrops! Don't forget to like, subscribe, share, +1 on Google Plus, and leave your feedback in the comments section below!

Categories: Cartoon Sunday