| | |
| --- | --- |
| Posted by Anna H. on July 15, 2017 at 1:25 AM | |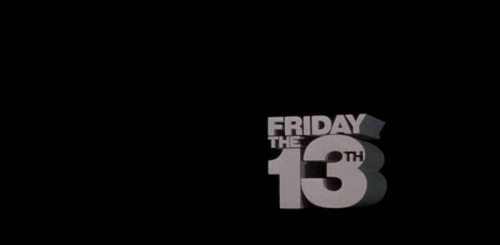 How's it going my gumdrops? We just came short of it being Friday the 13th. Yesterday was Friday the 14th. Gotta love it.
Even though we missed out on such an ominous day this month, *knocking on wood* it doesn't mean we can't enjoy Harry Manfredini's "Overlay Of Evil." If you watched the 1980 Slasher Horror film, Friday The 13th, you already know, that "Overlay Of Evil" was its theme song.
Earlier this week, I listened to the Friday The 13th Soundtrack. Every song on the soundtrack (or should I say "score"?) sounded like the movie's theme song. There were some minor changes in each composition.
However, each song had portions of "Overlay Of Evil" in it. Manfredini saying, "ki ki ki, ma ma ma" echoed throughout Friday The 13th's score.
It's fascinating that most people mistake the sounds Manfredini made in the score for this Slasher Horror film. "Ki ki ki, ma ma ma" is commonly mistaken for "cha cha cha, ha ha ha."
According to the composer, "ki ki ki, ma ma ma" was a sound he created from the reel, when Mrs. Voorhees recites "Kill her, mommy!" "Ki" was derived from the word, "kill" and "ma" was derived from "mommy."
These 2-worded sounds were spoken "harshly, distinctly and rhythmically into a microphone." Then, they were run through an echo reverberation machine.
The original score for Friday The 13th was recorded in a friend of Harry Manfredini's basement.
In addition to the iconic "ki ki ki, ma ma ma" sounds made by Manfredini, he also sampled pieces of John Williams' score from the Killer Shark Thriller, Jaws.
Before I forget, Harry Manfredini's "ki ki ki, ma ma ma" sounds were inspired by a piece of Krzysztof Penderecki's work, which was very similar to his own.
Are you interested in learning more trivia about this Slasher Horror film?

The romantic Supernatural Shojo Comedy Anime, Fruits Basket, which centers around characters that transform into animals from the Chinese zodiac, made a reference to Jason in 2001.
In 2001, the creator of Fruits Basket titled episode 16, "If We've Three Then We Don't Need To Fear Jason." In episode 16, Shigure Sohma (representing the dog in Chinese Astrology) emotionally blackmailed his cousins Yuki (rat), Kyo (cat), and protagonist, Tohru Honda, into vacationing at The Sohma Family Lake House for the summer.
Shigure Sohma succeeded in scaring Kyo with the fictitious, "Jason The Bear." "Jason The Bear" was supposedly a bear down by the lake. His name was in reference to the character, Jason Vorhees from Friday The 13th.
Speaking of the Friday The 13th character, Jason Vorhees has been played by at least several actors. Ari Lehman was the original actor for the character. Not only was Ari the original Jason Vorhees, he also formed a Horror-Punk band called First Jason.
During October 2014, I published a blog featuring an interview Ari Lehman did with the founder of Horror-Punks and host of The Horror Of It All, Marquis DeBlood. If you are interested in watching this interiew, click on the following link.

Ari Lehman: The Original Jason Vorhees (2014)
Is that enough trivia for you? I really hope so. You should be all set, for now. In the meantime, here is Friday The 13th's theme song, "Overlay Of Evil" for today's Song Saturday.
Harry Manfredini "Overlay Of Evil" [Theme Song] Friday The 13th Soundtrack (1980)
Thank you my gumdrops! Don't forget to like, subscribe, share, +1 on Google Plus, and leave your feedback in the comments section below!

Categories: Song Saturday