| | |
| --- | --- |
| Posted by Anna H. on September 23, 2018 at 5:10 AM | |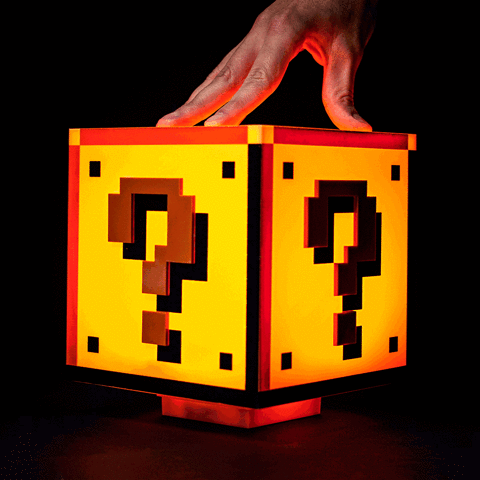 How's it going my gumdrops? Can you believe that 2018 will be over in 4 more months? I can't believe how much time has gone passed. This year did not exactly go the way I planned, which is highly disappointing. Realizing this makes me feel unaccomplished.
Throughout every year, I always hope for the better but it seems like everything keeps getting worse. Today is the 5th anniversary of It's Not All Gumdrops & Unicorns. There are fewer questions this year. Here are the following questions I have answered:

Zombified: How do you think things with your website will evolve in the future?
Answer: Honestly, I have no idea. Webs' engineers need to hurry with their repairs. They are that 1 straw breaking every camel's back. In other words, most of us, who use Webs as a platform for publishing content like myself and/ business owners are suffering.
As I explained to a Webs Customer Service Representative over the phone last Friday, we have been losing customers, subscribers, traffic, etc. It all depends on what that person is using Webs for.

I personally use Webs' service for publishing and sharing excerpts of my short stories for only members of It's Not All Gumdrops & Unicorns to read on the Horror/Thriller page. That's along with blogging normally at least 2-3 days a week.
Earlier this year (late January to be more specific), I stopped blogging on It's Not All Gumdrops & Unicorns and started experimenting again on Blogger.
After building my 2nd Blogger page, OMG, Anna! What's Going On?! I noticed there were less problems with publishing my blogs. Also, the features that us bloggers can use on Blogger like scheduling blogs to be published and meta tagging WITHOUT any glitches are free.
Not having to pay for more artistic designs on Blogger is another bonus.
Countless times over these last 5 years, I have said that WordPress is highly overrated and overpriced for vapid designs and is user unfriendly. This statement still holds true today. The ball is currently in everyone else' court other than mine.
Only YOU can help generate traffic to content by liking, sharing, and having discussions. Discussions especially generate THE MOST traffic to a website.

Marquis DeBlood: What inspired you to start writing?
Answer: This is a great question. Since elementary school, I learned how to create my own short stories. My teachers in 1st and 2nd grade made us draw pictures and write short stories.
By 3rd grade, my English teacher gave us a monthly chart with ideas to create stories with for assignments. Once it reached October, we had to create our own Halloween stories. You, as well as some other Horror fans would've loved those assignments in school.
That year in October, I really had fun. I wrote short stories about werewolves, zombies, vampires, and Chucky from Child's Play. Looking back, I suppose that would've been labeled as "Fan Fiction," before Fan Fiction was ever a term or a website. Not that I support Fan Fiction, but you get my point.

After becoming a teenager, that was when I really became interested in Creative Writing.
As a form of personal catharsis, I wrote angry poetry, when I wasn't creating my own characters and short stories. During my high school senior year, I had a disparaging teacher for Creative Writing Class. 
That same teacher claimed, that all my stories and poems were "depressing." Maybe some of my poems were but NOT my stories. You have read some of the excerpts of my short stories on my Horror/Thriller page to know, that they are NOT "depressing."
After minoring In Creative Writing in college, my professors appreciated my work. Those disparaging remarks didn't stop me from graduating college with a Creative Writing Minor.
In a nutshell, that red-headed, divorced cow (or pig) from high school, along with my asshole study hall monitor, who labeled me as "The Next Columbine Student" can go fuck themselves to Icy Hot.

BTW: I added more excerpts to the Horror/Thriller page. Whenever you have the chance, I highly encourage every member to sign in and read them.
Robert: What is your favorite album of all time?

Answer: That is a tough question to answer. After being exposed to numerous music genres, sub-genres, and albums by so many mainstream and underground bands and singers, I cannot name only 1 album. The following is a list of my favorite albums:
Gravity Kills' Gravity Kills and Perversion
Stabbing Westward's Wither, Blister, Burn, & Peel and Darkest Days

Lords Of Acid's Lust, Voodoo-U, and Our Little Secret
Stone Temple Pilots' Core, Purple, and No. 4
Type O Negative's Bloody Kisses and October Rust
KoRn's KoRn, Life Is Peachy, Follow The Leader, and Untouchables
Dokken's Breaking The Chains and Back For The Attack
London After Midnight's Psycho Magnet
Lacuna Coil's In a Reverie, Unleashed Memories, and Comalies
My Life With The Thrill Kill Kult's A Crime For All Seasons
The preceding list only names a few of my favorite albums.
With all that has been answered, did you enjoy learning anything new from today's Q&A blog? What are your thoughts?
In the near future, I always look forward to seeing more of you on It's Not All Gumdrops & Unicorns and on OMG, Anna! What's Going On?! Thank you!

Categories: About Me/My Writing/MORE