| | |
| --- | --- |
| Posted by Anna H. on February 2, 2018 at 4:15 PM | |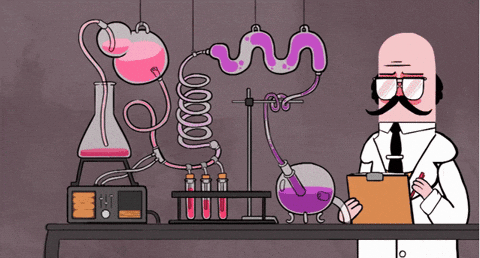 How's it going my gumdrops? While I experiment with a re-branding, It's Not All Gumdrops & Unicorns will remain live. As a blogger, I could or WOULD probably generate better traffic and more respect on Blogger than on Webs.
You are probably shocked and filled with questions such as "Anna, you built It's Not All Gumdrops & Unicorns 4 going on 5 years ago. Why the sudden change?"
Do you remember the blog I published 2 Sundays ago?
After publishing OMG, Anna?! What's Going On?! on January 21, 2018, I went to bed that morning. By the afternoon, I woke up and suddenly, it dawned on me. I realized "OMG, Anna! What's Going On?!" sounds MUCH catchier than It's Not All Gumdrops & Unicorns!
Because we live in an extremely self-righteous, hypersensitive, and politically correct YET politically hypocritical and DIVISIVE era, most people do not understand sarcasm UNLESS it is of benefit to them. They especially do NOT understand my brand of dark and sarcastic humor.

When I originally built It's Not All Gumdrops & Unicorns on September 23, 2013, it was meant for my chapbook. Throughout these last 5 years, my content has really changed.
The title, "It's Not All Gumdrops & Unicorns," is incompatible with the type of blogs I publish. The title actually clashes with 98% of my blogs. Blogs I have published, since 2013 are mostly irrelevant to my short stories.
After Xanga shut down, then re-launched on WordPress of ALL blogging platforms, my subscribers and I relocated to what we thought was the next best blogging community to Xanga. That was Blogster. Xanga and Blogster's blogging communities were and still are polar opposites of each other.
Had I not been working for my uncle's company, while trying to get more Xangans to join Blogster, I really could've dedicated MORE time to learning how to use Blogger and converting it into a website.
Because I read articles about why authors/writers should have our own websites, and since my uncle already wanted me to write the content for HIS company's website, I taught myself how to build It's Not All Gumdrops & Unicorns by watching tutorials on Webs' YouTube Channel.

With all that being said, I have chosen to build a separate website from It's Not All Gumdrops & Unicorns on Blogger. I will keep publishing Song Saturday and Cartoon Sunday blogs on OMG, Anna! What's Going On?! However, I will continue to share past blogs from here onto the new Blogger site I built.

What is the name of my site on Blogger?
It's called OMG, Anna! What's Going On?!
omgannawhatsgoingon.blogspot.com
I had my friend, Scott Wilcox from Horror-Punks.net design my Blogger banner like he did for It's Not All Gumdrops & Unicorns' home page. Judging by the looks of it, I need to shrink the banner down a bit, in order for everyone to see the entire design.
Scott worked really hard on the design with the ideas I gave him. After giving him a detailed description of what I want, he can take it and bring it to life. That's what I really love and appreciate about Scott Wilcox as an artist.
Believe it or not, there are other artists, who will ignore your artistic vision for their own. Otherwise, they will allow a random 3rd person to overstep his/her bounderies by dominating your artistic vision because he/she wants to have the spotlight, when nobody asked for his/her opinion.
Luckily, Scott does not possesss those traits or allow interlopers to dominate your artistic vision.
There is still more managing I need to do on OMG, Anna! What's Going On?! As long as there are NO monkey wrenches thrown into my plans, I intend on publishing new Song Saturday and Cartoon Sunday blogs, this weekend.
Since I have not yet published a new blog, OMG, Anna! looks bare naked, right now. Therefore, stay tuned.
What are your thoughts about the new website I built on Blogger?
Anyway...
Thank you my gumdrops! Don't forget to like, subscribe, share, and leave your feedback in the comments section below!

Categories: About Me/My Writing/MORE