| | |
| --- | --- |
| Posted by Anna H. on December 14, 2013 at 7:10 AM | |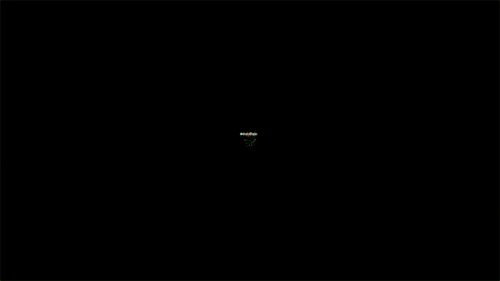 How's it going my gumdrops? Can you believe that we only have 1 more week, until Christmas?
I have been snow shoveling, taking it easy, and brainstorming more ideas for my story, "All Of Chastity's Men." Eventually, I will return to writing it. I've been a bit naughty by procrastinating about writing more to my story. I have also been procrastinating about watching some Christmas Slasher films.
I'm amazed that all the cable/satellite channels have been airing Christmas Chick flicks and regular Horror yet they refuse to air any Christmas Slashers. I think the networks refuse to air any Christmas Slashers because they are scared of another backlash, that happened in 1984.
In case you didn't already know, 1984 was a very controversial year in entertainment. I was only 2 years old in 1984, when "Parental Advisory" stickers were being branded onto EXPLICIT albums and the PG-13 rating was launched.
The Christmas Slasher, Silent Night, Deadly Night, was released in movie theaters, that same year. Silent Night, Deadly Night's filmmaker received huge backlash.
Supposedly, a few careless parents took their children to watch a Christmas Slasher. This happened in my old hometown, Milwaukee, WI.
Last year, I discussed said incident with family. My mother claimed she would change the channel, whenever the commercial aired. Otherwise, I would scream. I watched the original 1984 movie trailer on YouTube.
Being a Horror fan, the music score and voiceover automatically send chills down my spine. Then again, Horror movie trailers were actually scary, unlike TODAY'S trailers. Parents couldn't help noticing nearly 30 years ago, that a man dressed as Santa Claus was carrying an AXE and KILLING PEOPLE.
When I went onto Wikipedia last year, I discovered there is a Christmas Slasher Genre. There are Christmas Slashers predating back to 1972. That was 10 years, before I was born. During that time, my family lived overseas; I was born into a family of military brats.
Anyway, those Christmas Slashers before 1984 received no flack whatsoever. Because some of the parents in Milwaukee, WI were so careless and unobservant of the Silent Night, Deadly Night trailer, they took their young children to watch a SERIAL KILLER dressed as Santa Claus and traumatized them.
Siskel and Ebert, along with those careless parents berated the filmmaker for their own irresponsibilities. Talk about ridiculousness.
This makes some of us adults wonder how many parents took their children to watch last year's Silent Night remake, which was released in select movies theaters.
Last year, I watched the 2012 trailer for the movie. Even though the Santa Claus mask is frightening, I highly doubt the Silent Night remake is better than the original.
Most Horror reboots and remakes typically suck. Hopefully, I will have a chance to watch some of the other Christmas Slashers.
Because I am very curious to know how disturbing they are compared to their trailers, I want to watch those Christmas Slashers.
Since the Silent Night, Deadly Night movie from 1984 was heavily discussed in today's Song Saturday blog, I thought I would share its supposed theme song.
Bone chilling, isn't it?

Categories: Song Saturday