| | |
| --- | --- |
| Posted by Anna H. on March 31, 2016 at 4:00 AM | |
How's it going my gumdrops? If you are a regular, you may have noticed that I have NOT been publishing as many blogs, lately. As I have said in the last several blogs, there has been a lot happening both on and offline, lately. I don't usually have so many interruptions, that disrupt me from blogging.
Not to worry, there haven't been any site glitches, which I am thankful for. In regards to my online presence, I have mostly been connecting with more established authors and bloggers via social media, e-mails, and their official websites for more advice about my own content on It's Not All Gumdrops & Unicorns.
Throughout these last several weeks, I have received input from established authors and bloggers such as Jane Friedman, Angela Ackerman, Anne R. Allen, James Scott Bell, and Joanna Penn. They have given me some sound advice. Most importantly, Angela Ackerman and Anne R. Allen said, that I need to know my audience.
Writers and bloggers, that know their audience makes sense, when you really think about it. Right?

Honestly, I never really dwelled on my target audience. Whenever I published blogs on other sites such as Xanga and Blogster, other bloggers commented on my blogs. There really wasn't a major niche because I've had subscribers between the ages of 13-80 years old and possibly older.
Then again, I also blogged about various topics on Xanga and Blogster. It was NOT until I joined Blogster, that I dealt with so many standoffish and highly judgmental Baby Boomer bloggers. They mostly occupy Blogster with their political views.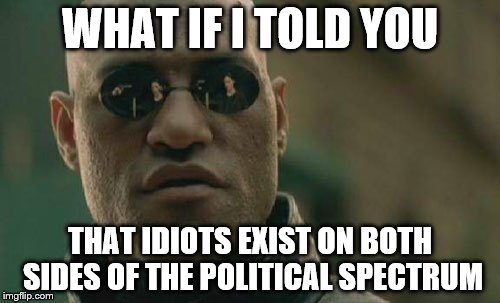 Blogster mostly consists of self-righteous geriatrics, that spend their time oppressing everyone with their political and religious views. As of right now, Blogster much like Adult Swim's forum is looking like a cyber ghost town because they waste everyone's time oppressing each other with mostly politics and other divisive topics.
Meanwhile, I have been narrowing down my topics to be more entertainment based these last 2-3 years. The other night, I had to ask myself this question:
Who do I want as my ideal audience?
Sooner or later, I intend to revise the main page, once again on It's Not All Gumdrops & Unicorns by possibly listing my ideal readers. It should give everyone a better idea about my content. Since we are on the topic of It's Not All Gumdrops & Unicorns and my content, I have finally decided to share the good news with you all.
On April 1st, which is TOMORROW, novelist Kelly Miles will be publishing a blog about me for her Friday's Feature Author. This is fantastic! I really appreciate the fact, that a published novelist is giving me acknowledgement. It really is quite an honor.
Hopefully, this will generate more of an audience for the content I share on here. This is all the more reason why I want to revise the main page here on It's Not All Gumdrops & Unicorns.
Depending on what's happening this weekend, I may or may NOT be publishing any Song Saturday or Cartoon Sunday blogs. Birthday Season starts in April. It's time to prepare for chaos!

Thank you my gumdrops! Don't forget to like, subscribe, share, +1 on Google Plus, and leave your feedback in the comments section below!

Categories: About Me/My Writing/MORE