| | |
| --- | --- |
| Posted by Anna H. on October 2, 2016 at 6:20 AM | |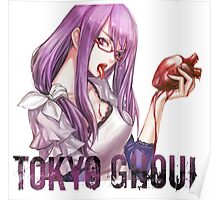 How's it going my gumdrops? As I predicted, JoJo's Bizarre Adventure: Phantom Blood will be premiering this month on October 15th. It will be One Punch Man's replacement, which I'm glad. JoJo's Bizarre Adventure gives me another show to watch on Saturday nights.
JoJo's Bizarre Adventure: Phantom Blood Promo On Toonami (2016)
Meanwhile, the Toonami block just finished re-airing the final 3 episodes of Parasyte -The Maxim- for the very last time. While posting last week on Adult Swim, I learned that Adult Swim no longer has the rights to re-air Parasyte because their broadcasting rights expired.
I STILL say that Tokyo Ghoul would be the perfect replacement for Parasyte -The Maxim-. Both TV shows are Seinen Horror Action Anime. You all know that I have mentioned Tokyo Ghoul at least several times here on It's Not All Gumdrops & Unicorns.
Since last August, I have STRUGGLED to find an English Dub episode of Tokyo Ghoul. Last night, I managed to find it on Yahoo View and linked it to today's blog.

Considering that today's topic is about Tokyo Ghoul, I will explain about this Seinen Horror Action Anime, once again. Last August, I published a Cartoon Sunday blog featuring the trailer. Although, it doesn't hurt to revisit the synopsis.
According to Anime News Network, Tokyo Ghoul is about a college student named Ken Kaneki. He meets a girl his age, named Rize at a cafe, which he frequents and quickly bonds with her. Ken Kaneki doesn't know, that Rize is a ghoul.
Hunting and devouring human flesh is how Rize survives. After The Red Child (Rize's special organ) is transplanted into Kaneki's body, he becomes a ghoul and is trapped in a warped world where humans are not at the top of the food chain.
As a quick reminder, you will need to click on the link below, in order to be directed to Yahoo View. Because Tokyo Ghoul is meant for ADULTS, you must type in your birthdate to watch this series. Anyway, here is Tokyo Ghoul for today's Cartoon Sunday.
Tokyo Ghoul Season 1: Episode 1 "Tragedy" [English Dub] (2015)https://view.yahoo.com/show/tokyo-ghoul/episode/60648811/dub-tragedy" target="_blank">

Thank you my gumdrops! Don't forget to like, subscribe, share, +1 on Google Plus, and leave your feedback in the comments section below!

Categories: Cartoon Sunday