| | |
| --- | --- |
| Posted by Anna H. on December 4, 2016 at 6:00 AM | |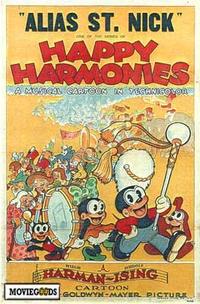 How's it going my gumdrops? Was it extremely quiet on the Internet yesterday or was it only on my end? If I didn't know any better, I would swear that crickets chirped.
Then again, people have been feverishly shopping at stores for the holidays. It would not surprise me if almost everyone shopped until you dropped yesterday. Speaking of "holiday" shopping, most customers wait until the weekend to go shopping. In a way, it does make sense.
Most people get their paychecks at the end of the week. Last night, I suggested to a friend that he should try shopping during the weekdays. There should be less people during the weekdays as opposed to the weekends.
As a quick reminder, I do NOT plan on publishing a Song Saturday or a Cartoon Sunday blog on December 24th and 25th. As most people know, the majority of us celebrate Christmas Eve and Day on those dates.
However, I do intend on publishing more Christmas themed blogs in early January. Orthodox Christians don't celebrate Christmas until January 7th. Then, It's Not All Gumdrops & Unicorns will be going pink and red.
So, how did you enjoy my latest Scott Weiland Tribute blog? Hopefully you enjoyed it. A LOT of time was spent working on it yesterday and throughout last week. Don't forget that there are more Stone Temple Pilots blogs linked in yesterday's blog.
I'm starting to think I am a bigger STP fan than I realized. Like I already said, I grew up on Stone Temple Pilots. Throughout this and next month, you should definitely check out Scott Weiland's Christmas album.
Considering we are on the topic of Christmas, it's only fair that we revisit this vintage cartoon. Tomorrow's Krampus Day and Tuesday will be Saint Nicholas Day. There will be another blog about Krampus Day tomorrow. So, keep your eyes peeled.
Saint Nicholas Day may be on Tuesday this year, but it doesn't hurt to revisit Happy Harmonies' "Alias St. Nick." Because Saint Nicholas Day fell on Sunday last year, I shared this animated short for Cartoon Sunday. The main mouse was a cute YET obnoxious little cynic.
When you read the blog below, you will have a better understanding of what I am saying. Anyway, let's revisit Happy Harmonies' "Alias St. Nick" for today's Cartoon Sunday.

Cartoon Sunday: Happy Harmonies' Alias St. Nick (2015)

Thank you my gumdrops! Don't forget to like, subscribe, share, +1 on Google Plus, and leave your feedback in the comments section below!

Categories: Cartoon Sunday