| | |
| --- | --- |
| Posted by Anna H. on January 21, 2018 at 5:35 AM | |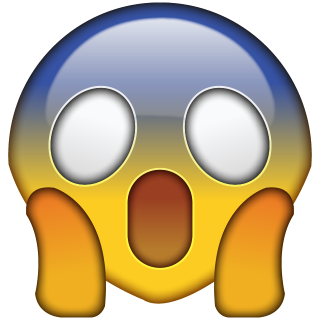 How's it going my gumdrops? There has been a lot of ridiculousness happening both on and offline. Have you noticed, that I have NOT been publishing as many blogs, lately? You are probably wondering, "OMG, Anna! What's going on?!"

Besides the usual sinuses, I caught a cold AND winter allergies on Christmas Day. Then, we had to call the ambulance literally 1 day after because my mother had another medical emergency.
You may also remember a while ago, that I mentioned contacting Webs and Vistaprint regarding the glitches I've been having on It's Not All Gumdrops & Unicorns.
Earlier last week, I contacted Webs AGAIN about the most recent Song Saturday blog, that I published being deleted. I thought I was only deleting a duplicate draft the site had made.
It turned out I deleted the actual blog, that I originally published. Webs' tech support could NOT restore it, which led to me redoing my Song Saturday blog from scratch. In case you missed the latest Song Saturday blog, here it is once again.
Song Saturday: Nick Cave And The Bad Seeds [Featuring Kylie Minogue] Where The Wild Roses Grow (2018)


Hopefully, you enjoyed the Song Saturday blog above. I worked extremely hard on it TWICE. According to Webs and Vistaprint, they had just as rough of a time last year as the rest of us. Webs has been an absolute nightmare, since last year.
Webs' online tech support page on facebook went as far as blocking our messages and disabling their comments bar. Webs and Vistaprint reassured me by phone, that tech support is working REALLY hard on solving the problems, that we as customers have been experiencing. We cannot help feeling skeptical of their claims.

If tech support HAS been fixing the glitches, we would not know it. These glitches have been ongoing for more than a year without any response. Supposedly, Webs' tech support has not been responding to us because they are fixing the glitches.  

Rather than leaving us with the impression, that they are avoiding our complaints, it would be MUCH better to respond back to us. The fact that I had to find Webs' phone number online to call them about the glitches on here was ridiculous.

While talking to a customer service representative, I informed him about how irate we have been with Webs' lousy service. Some business owners are now using other companies because Webs caused them to lose money and customers.
Every so often, I hunt for a website builder, that is similar to Webs without all the glitches. Since Webs is powered by Vistaprint, their site builder looks identical to Webs. Vistaprint claims to have more features than what they gave Webs.
Vistaprint also requires customers to pay $45 a year to use their services. This may sound reasonable but what if Vistaprint's glitches are just as bad, if not worse than Webs? Luckily, I am not in as terrible of a situation as those, who pay for Webs.

The most popular website builders such as WordPress, Wix, Weebly, Jimdo, Joomla, etc. are NOT as user friendly as they claim. They also lack the ability to customize their interfaces and website templates.
Even though those website builders generate more free site traffic than Webs, the designs they have for websites highly lack artistic and creative expression.
Because they are on that Hipster fad of using photographs and expanding pictures as website template designs, all their templates suck. Where is the creativity?
If I want to look at someone's pictures, I will look at a friend's photo album on facebook. I don't want a photographer's boring pictures as a website design.

Whenever people visit It's Not All Gumdrops & Unicorns, they normally say, "I love what you did with the look of your site!" You already know that I spend a lot of time designing this website, when I am not publishing blogs.
While attracting 18 to 50-something-year-old adults to read and subscribe to my content, I want my website to look creative. When it comes to having creative templates and user friendliness, Blogger is the closest to Webs.

Last week, I slightly modified the appearance of my Blogger, in case I DO get sick of Webs and leave. It is not as fancy-looking as THIS website, but my current design on Blogger gives you a dark tone in regards to my content.
Speaking of content, I contacted more Horror and Thriller sites last week. Their inboxes are probably flooded with authors' messages. Hopefully, more have the chance to read mine.
In the messages, I explained about myself as a writer, blogger, and webmaster. This was along with e-mailing them additional links to It's Not All Gumdrops & Unicorns.
So far, only 1 person responded back. I will wait patiently for the others to respond.

Which Horror and Thriller websites did I contact?
Considering that I have spent the last several years dealing with opportunistic, social climbers hovering over It's Not All Gumdrops & Unicorns to copycat nearly everything I do, and joining ALMOST every Google Plus community I join, I will temporarily keep the names of those sites private.

Before I forget, I want to warn you that I may be publishing LESSER Song Saturday and Cartoon Sunday blogs over these next few weeks.
Literally 2 days before Valentine's Day, I have to get my other wisdom teeth extracted. In addition, I want to revise my most recent short stories again.
These last 5 years, I have continuously backburned working on my stories because of working, blogging, building and managing this website, social networking, etc.
This year, I want to finish writing my other stories and possibly submit them to Horror and Thriller literary journals.

Time flew by and continues to do so. I would really love to have at least 1 of my short stories featured in a Horror AND Thriller anthology. Some of my work is already bound to a chapbook, but it is not the same as having your own work published in a book for everyone to buy for reading.
After everything that was said in today's blog, do you have any thoughts or questions? If so, let me know.

Thank you my gumdrops! Don't forget to like, subscribe, share, +1 on Google Plus, and leave your feedback in the comments section below!

Categories: About Me/My Writing/MORE